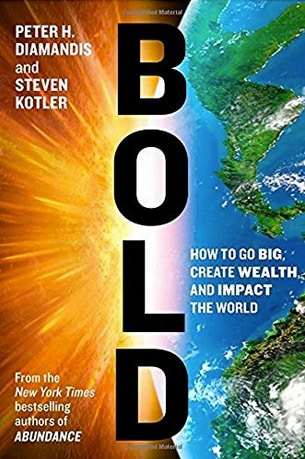 Bold: How to Go Big, Create Wealth and Impact the World
Authors: Peter Diamandis | Steven Kotler
Editor's note: "Let's go bold."
"From the coauthors of the New York Times bestseller Abundance comes their much anticipated follow-up: Bold—a radical, how-to guide for using exponential technologies, moonshot thinking, and crowd-powered tools to create extraordinary wealth while also positively impacting the lives of billions." Read more
Quote:
"We live in an exponential era. This kind of disruption is a constant. For anyone running a business – and this goes for both start-ups and legacy companies – the options are few: either disrupt yourself or be disrupted by someone else."
It will teach you how to use these abundant exponential technologies to make your vision become a reality while you create wealth and make an impact globally. Peter shares the stories (and what's common in them) of some of the successful entrepreneurs today.
Recommended by Epi Ludvik Nekaj
Other Recommended Books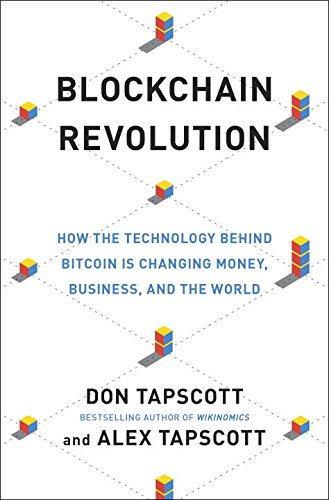 The Trust Protocol
Don Tapscott | Alex Tapscott
Don Tapscott, the bestselling author of Wikinomics, and his son, blockchain expert Alex Tapscott, bring…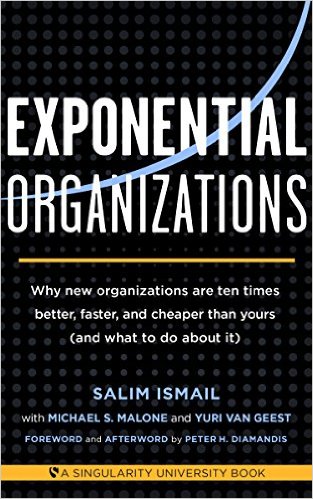 Exponential Organizations
Salim Ismail
Find out how organizations multiply exponentially and what your company should do about it.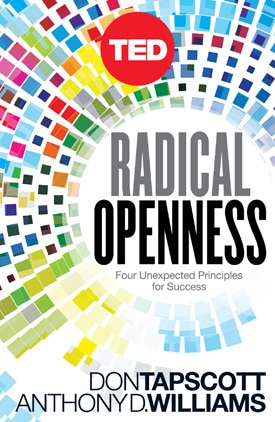 Radical Openness: Four Unexpected Principles for Success
Don Tapscott | Anthony D. Williams
Success doesn't come overnight nor in two days. But if you want to get on…