CROWDSOURCING, COCREATION
& COLLABORATIVE INNOVATION
CROWDSOURCING WEEK EUROPE 2016
Crowdsourcing, Cocreation & Collaborative Innovation
Premier Partner: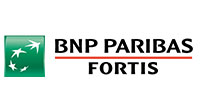 Discover the crowdsourcing, co-creation and crowd innovation practices that are transforming the ability of companies across all industries to scale growth, gain insights, solve problems and collaborate with their stakeholders like never before.

Relevant for stakeholders in:
Explore The Schedule – Tuesday, 22 November
The programme is designed to emphasize cross-disciplinary learning, presenting perspectives from a wide range of public and private sectors together on a single stage. There will be no long and drawn-out presentations. By contrast, expect rapid-fire sessions, panels, and interactive breakouts designed for maximum enjoyment, impact, and learning.
Interactive Workshops
Space is limited. RSVP here for the workshops of your choice.
Note: You must have a Full Access Pass or Day Pass to attend the workshops of that day.
Building Collaborative Organisations & Societies
Tuesday, 22 November
11:20am-12:20pm
Facilitators: BNP Paribas Fortis, EU Commission, Creative Ring
How to Ask the Right Questions in Corporate Crowdsourcing
Tuesday, 22 November
2:00pm-2:45pm
Facilitator: Synthetron
Positioning Paper
Ahead of CSW Europe 2016, in the current context of the digital revolution with rapid change and disruption, a diverse group of people with institutional, corporate and entrepreneurial backgrounds engaged in a lively discussion on the challenges – and opportunities – of creating truly collaborative organizations and societies in a digital age. They developed a positioning paper which you can download here.
Find on Wooclap the work-group's concrete proposals to address the challenges explained in this positioning paper. Everyone is invited to contribute with his/her own opinions and ideas. What you believe should be done to build more collaborative organizations and societies?
EXPLORE THE REST OF THE WEEK:
Don't Delay! This Event Starts In