Startups: Get Ready for a Global Stage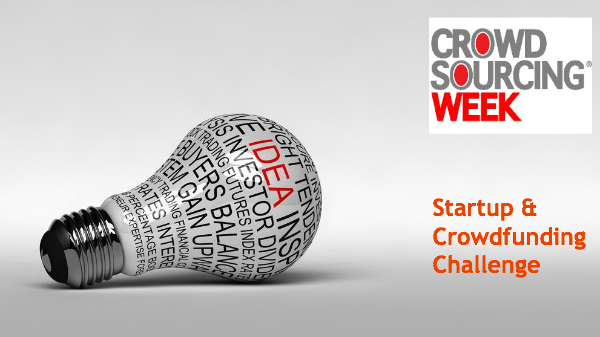 Hey You Startups! Are you getting ready for our
startup challenge
? Hurry! The application deadline is in less than three weeks away.
Here is some press covering our startup challenge:
Why should your startup apply? If you are one of 10 finalists:
Your startup will be on a global platform with exposure from Crowdsourcing Week – the first global conference on open innovation, crowdsourcing and crowdfunding
Rockethub, the premier crowdfunding platform, will feature your startup campaign on an exclusive partner page and also offer support on how to properly assemble and promote your crowdfunding campaign for maximum impact.
Receive global press and social media coverage
Interview with your founder/s will be featured on our blog
Key Dates:
Applications due: April 8, 2013
Finalists announced: April 22, 2013
Crowdfunding campaign: May 06 – June 6, 2013
Apply now by emailing startup@crowdosurcingweek.com Thank you, CSW Team
Priti Ambani is the Global Media Director at Crowdsourcing Week, a thought leader and prominent writer on social and environmental enterprises, start-ups and Web 2.0 businesses. As the Director and Managing Editor of Ecopreneurist, Priti has been instrumental in growing the site into a notable social business resource. Specializing in her ability to work with impact organizations from the ground up, Priti has developed successful business and communications strategies for fledgling start-ups, social and environmental enterprises. She also serves as a sustainability consultant at GreenDen consultancy and advises on CSR and the triple bottom line. Priti is a Professional Engineer and holds a Master's degree in Biological Resources Engineering from the University of Maryland, College Park.