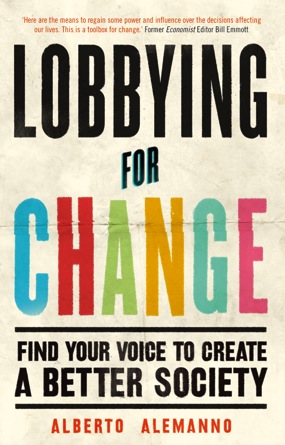 Lobbying for Change: Find Your Voice to Create a Better Society
Author: Alberto Alemanno
Editor's note: Many democratic societies are experiencing a crisis of faith. Citizens are making clear their frustration with their supposedly representative governments, which instead seem driven by the interests of big business, powerful individuals and wealthy lobby groups.
What can we do about it? How do we fix democracy and get our voices heard?
The answer, argues Alberto Alemanno, is to become change-makers – citizen lobbyists. By using our skills and talents and mobilizing others, we can bring about social and political change. Whoever you are, you've got power, and this book will show you how to unleash it. Read more
Alberto gives us here concrete step by step plan how to be lobbyist on our own. Brilliant book and so timely.
Recommended by Epi Ludvik Nekaj
Other Recommended Books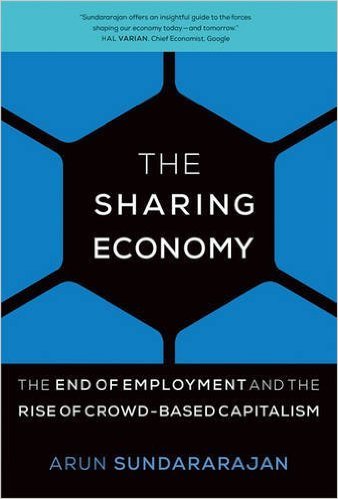 The Sharing Economy: The End of Employment and the Rise of Crowd-Based Capitalism
Arun Sundararajan
In this book, Arun Sundararajan, an expert on the sharing economy, explains the transition to…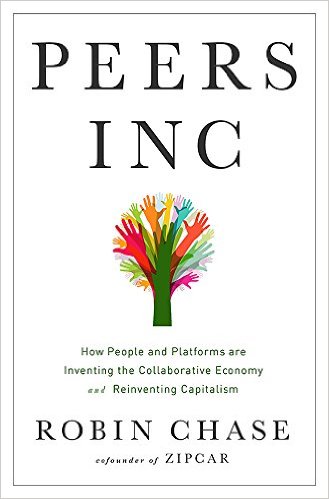 Peers Inc: How People and Platforms Are Inventing the Collaborative Economy and Reinventing Capitalism
Robin Chase
The author provides provocative insights on how collaborative economy is transforming industries and business models…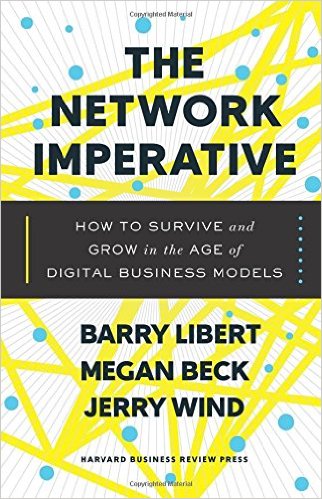 The Network Imperative: How to Survive and Grow in the Age of Digital Business Models
Barry Libert; Megan Beck; Jerry Wind
Supported by research that covers fifteen hundred companies, authors Barry Libert, Megan Beck, and Jerry…