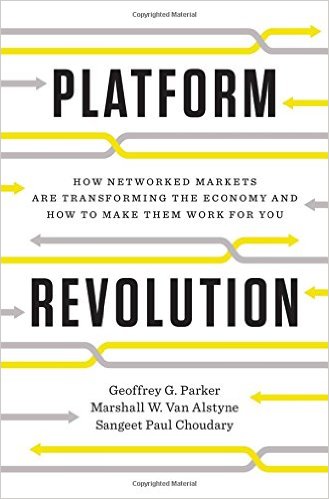 Platform Revolution: How Networked Markets Are Transforming the Economy- And How to Make Them Work for You
Author: Sangeet Paul Choudary
Editor's note: Platform Revolution teaches newcomers how to start and run a successful platform business, explaining ways to identify prime markets and monetize networks. Addressing current business leaders, the authors reveal strategies behind some of today's up-and-coming platforms, such as Tinder and SkillShare, and explain how traditional companies can adapt in a changing marketplace. The authors also cover essential issues concerning security, regulation, and consumer trust, while examining markets that may be ripe for a platform revolution, including healthcare, education, and energy. Read more
Quote:
"An authoritative guide to the role of online platforms: what they are, how they work, and what they mean for business and economics. Platform Revolution demystifies the concept by providing clear prose, insightful examples, and practical lessons."
(Hal Varian, Chief Economist, Google)
Every company wants to build a platform or is building one but how many of them can scale them. Platform revolution is a step by step check list for anyone who's building a platform and how to mitigate these usual failures.
Recommended by Epi Ludvik Nekaj
Other Recommended Books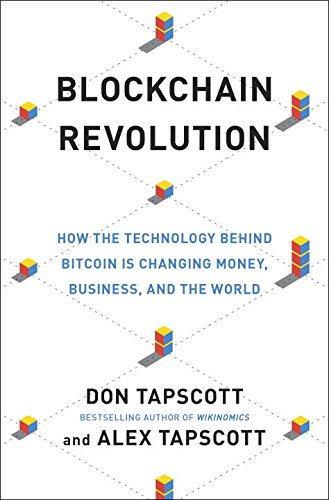 The Trust Protocol
Don Tapscott | Alex Tapscott
Don Tapscott, the bestselling author of Wikinomics, and his son, blockchain expert Alex Tapscott, bring…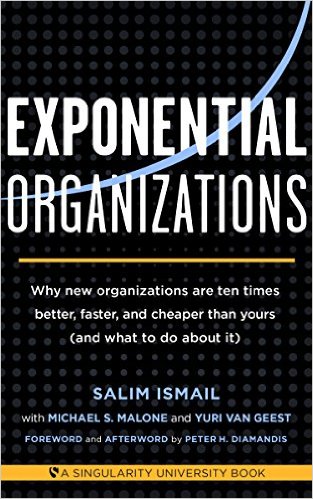 Exponential Organizations
Salim Ismail
Find out how organizations multiply exponentially and what your company should do about it.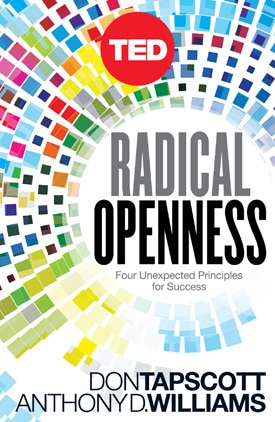 Radical Openness: Four Unexpected Principles for Success
Don Tapscott | Anthony D. Williams
Success doesn't come overnight nor in two days. But if you want to get on…