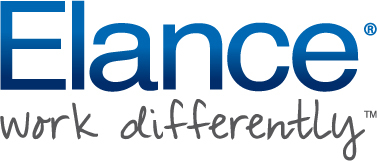 Our first #Crowdchat of 2013 was with the CMO of Elance Rich Pearson. Elance is a leading workforce crowdsourcing platform and Rich's expertise in crowd-centric business models makes him a leading marketing voice in the space. On the crowd chat, Rich covered a range of questions on the current state and future direction of freelancing. 
Follow: @pearsonisms @lplus, @crowdasia, @rskemps, @Crowdweek, @Elance
Here is a recap:
Q) Today's job market changing quickly. What'll be its biggest transformation in the next decade?
pearsonisms: The biggest transformation we're seeing is that large employers and their workers embracing fractional or on-demand work. #crowdchat
Q) What is @Elance and what role does it play in the job market evolution? 
pearsonisms: Today, 500k businesses are actively finding, hiring and managing freelancers on Elance today.
Q) Where is this new resource pool finding its niche and providing the greatest competitive advantage?
pearsonisms: Elance's roots are in technical skills including frontend development, mobile apps and backend work.
As companies continue to realize the value of digital content, they are turning to the Elance freelance community for talent. Recently, we've seen a surge in the creative economy ranging from graphic designers, copywriters, and illustrators. Finally, more "traditional" jobs like accountants and attorneys are growing very quickly on Elance.
Q4) How do workers perceive freelancing today? Who comprises this workforce competing for online jobs?
pearsonisms: They seem to love it – Elance provides a steady stream of leads & removes the hassles of chasing down clients for payment.
Here are some stats – 69% of our freelancers claim they are happier working as a freelancer than with a traditional job.  Freelancers are a global group – Top earning countries on Elance are 1) U.S. 2) India 3) Pakistan 4) Ukraine 5) U.K.
One interesting segment that is growing super quickly are students-they are growing 40% faster vs other freelancer segments.  Again, this makes sense given students comfort level w/being online & how hard it is for students to land a job. In the U.S., 50% of graduating college students can't find a job – in countries like Spain, it's even higher.
envirotarian: Students can also play around a bit to decide what kind of jobs they like best before taking a full-time job. 
pearsonisms: @envirotarian I agree – plus they can build their resume by freelancing so they can get the job they *really* wanted 
Q) What areas of work r more naturally abundant on Elance? Are you seeing this evolve?
pearsonisms: The diversity of work on Elance is amazing. While hiring a plumber is hard, you can find a speechwriter or voiceover artist
Q) You've said businesses are becoming more comfortable hiring from the cloud. Why?
pearsonisms:  The biggest shift we're seeing is businesses hiring teams or people for ongoing work.
Businesses are now thinking of Elance as less of project work and more of staff augmentation. Businesses typically get their aha moment after a trial project & then hire a team or individual up for 15-20 hours per wk. When I first used Elance (before joining), I thought it was cheating. I could get *great* work done & it took days not wks. First, it's just easier to find the talent you need online. @Elance is like iTunes for talent. Over half of businesses on @Elance claim that the talent level is higher on Elance that they can find locally.
Q) Elance fills an impressive 800k jobs/month. Is the move away from salaried positions win-win for employers + employees?
I'll defer to our customers- 85% of businesses claim that hiring online workers gives them a competitive advantage. On the freelancer side, 57% earned more money in 2012, and two-thirds expect that they will earn more in 2013. And they aren't talking 3-4% raises. Freelancers on Elance are predicting that they their incomes will rise 43%.
Q) Is #crowdsourcing work part of a solution for the unemployed and underemployed?
Elance appeals to both segments. 25% of our freelancers already have a "full time" job. Many start doing it on the side, quit their "corporate" job & now freelance full time. If you are unemployed, you should definitely look to online work – over 3k new jobs are posted on Elance
Q from @Legendster: Do you think the future of Elance is fated to be something like what Ebay currently has transformed into?
pearsonisms: Personally, I think Ebay is pretty great. There are definitely parallels in our vision and what Ebay provides. We want businesses and freelancers to be able to work with anyone . . . from anywhere. Elance's mission is to level the playing field for businesses & freelancers through transparency.
Q from @envirotarian:: What is your #1 tip for freelancers?
pearsonisms: Persistence and personality counts. Hiring is a personal decision so make sure your brand comes through
About Crowdchat:
Crowdchat on twitter is an interactive way to learn and leverage the power of crowdsourcing in todays fast changing environment. Our goal is to bring thought leaders from the space across all industries to share best practices on Twitter. Topics like advertising. marketing, healthcare, government, tourism, fashion, finance, science, technology will be covered on Crowdchat.
About Rich Pearson:, CMO Elance
A marketing innovator with an extensive career working with global consumer brands and small start-upsPreviously, Rich was VP of Marketing for Posterous which was acquired early last year by Twitter. Other positions Rich held over his career include VP of Marketing for Bing Technology & Senior Director of Marketing for Yahoo.