While the COVID-19 pandemic has sparked an immediate need for online education, it has also triggered the unbundling of the entire education industry. This, coupled with learner demands for flexible formats, will mean that the digital transformation that we've all been waiting for may finally be here.
Down memory lane
I remember a conversation I had a while back with the head of executive education of a reputable MBA school. We were discussing a blended learning solution to upskill a large middle management team. When I pushed for over 50% of the content to be delivered online, I got a whole list of reasons why this was not a good idea:  
online education is for the "poor", totally not suitable for senior leaders; 

the reputation of the program is built on the tutors' skills to deliver an engaging classroom experience; 

it would be too big of an effort for the trainers to build online content, the LMS was clunky; 

participants will be deprived of the live interactions and the energy of the group, and the list went on.
Fast forward to 2020, and I bet the business school is having second thoughts about segregating audiences for classroom and online learning in the same way. The whole world is online and a lot of us just got a bit "poorer."
The middle management demographic has also changed since 2012 when I was having that conversation. Digital natives dominate the workplace now, they take always-on connectivity for granted and expect to do everything on their latest generation smartphones: from ordering food, to online dating, applying for jobs or upskilling themselves. 
They are not just better at using technology to get stuff done, they are also teaching the rest of us a few things about connecting and collaborating purposefully. New business ventures, such as co-working spaces, thrived based on millennials' need (and skill) to be part of larger, boundaryless communities, working almost as a crowd, not just among a crowd.
Disclaimer: I am not a millennial but I'm lucky to be part of the millennial-dominated education technology industry. 
The global pandemic – and its impact on education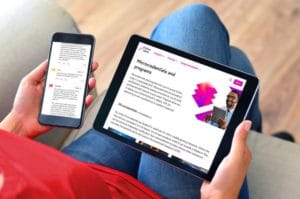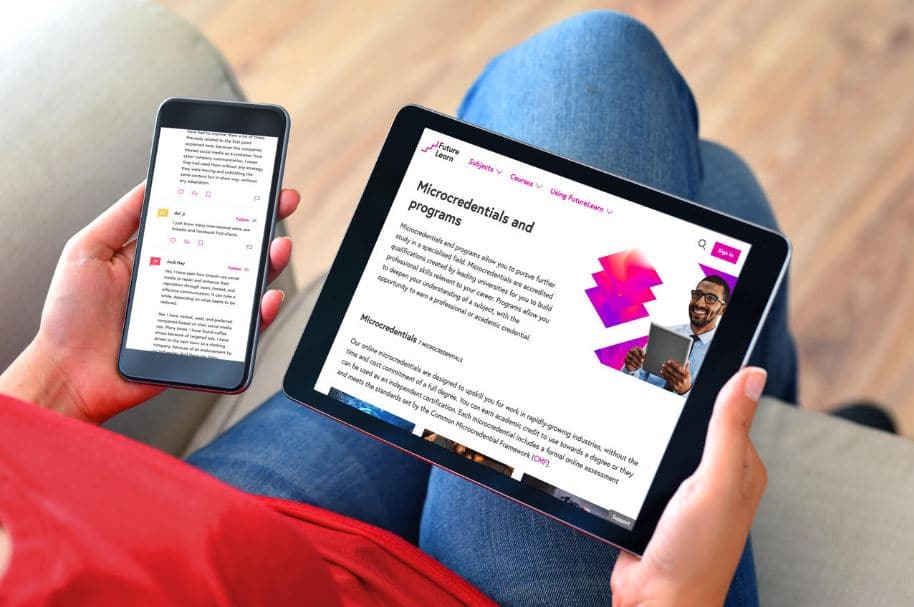 As a result of 20% of the world's population in lockdown and university shutdowns affecting over half a billion students (according to the UN), online education is experiencing its premature rebirth. The whole industry: content, gamification, apps, collaboration tools, is met now with unprecedented demand to help individuals and corporations, as well as academic institutions, navigate this uncertain period. Unlike other industries, we've been getting ready to rise to the occasion since 2011, the birth year of MOOC (though distance learning in earlier forms has been around since 1892).
At FutureLearn, for example, the number of higher education partners working with us at pace to deliver online course materials for their students has shown a healthy growth. Since the start of the pandemic we have seen a fivefold increase in traffic to the platform, and we gained over a million enrolments in March alone. 
Naturally there has been lots of discussion about learning online, though our data showed us that there was little on how to deliver teaching online. Teachers needed to hone a new skill and hone it fast: using technology to deliver the same quality of pedagogy and student experience from behind a laptop camera or sometimes just by providing guidance and support over email. 
So we decided to create our very own How to Teach Online course on exactly that, in just two weeks. The first run of the course received over 45,000 enrolments in under a month, showing just how much need there is among educators for a community of sharing, curating, and supporting each other in a time that has often felt isolating for them and many. 
Purpose-led edtech
The broader edtech sector has stepped up in a number of ways – from apps for home schooling to remote teaching tools to support educators, responding at speed with highly practical and accessible resources for the short term.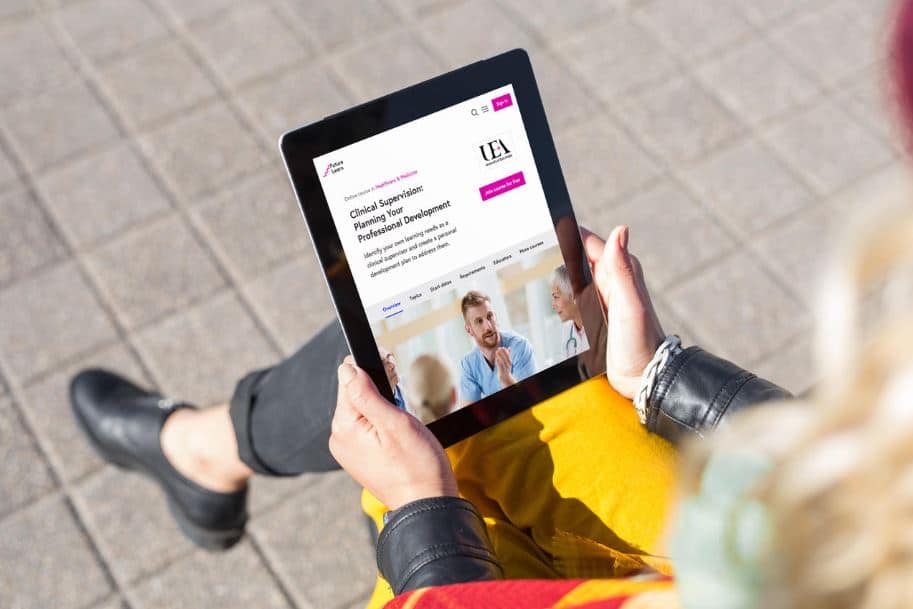 Our contribution was to launch FutureLearn Campus, allowing Higher Education partners to open up any short courses that they have already created on the FutureLearn platform, for free, to their current students and staff – on any device, and wherever in the world they are. 
The first partner to sign up was the University of Michigan, ranked 21st in the world and with over 42,000  students. In the UK, the University of Leeds makes courses available to their 40,000+ students. Other US platforms offered similar options. It has been inspiring to see how the industry as a whole delivered on its purpose to ensure that people around the world get access to education and that universities are supported during a year when they will experience a significant drop in enrolments and revenues (projected £2.5bn loss in the UK alone). 
The new normal
Whilst the digitization of education was already well underway, the pandemic has acted as a turbo boost. Edmodo, the world's largest learning network for K-12 students, teachers and parents, partnered with IBM Watson to deliver personalized content recommendations and fill the learning gaps created by the one-size-fits-all approach in classrooms.
Start-ups like Aula, founded by two Oxford graduates, combine online course hosting (LMS/LXP) with collaboration tools, taking cues from Slack and WhatsApp. Student activity doubled and 50% of participating academic staff from one of their customers, University of Coventry (also a FutureLearn partner) said Aula helped change their style of teaching and learning. 
What does the (near) future for higher education hold? With no crystal ball at hand, I am taking the liberty to share what I see as a continuation of the current reality: 
school fees will drop allowing for more inclusiveness; 

students will no longer attend one university, instead they will take courses or 'microcredentials' from different ones;  

those microcredentials will be stackable and can result in a final, university-agnostic degree; 

big and small business will partner more deeply to input into the skill-building curriculum and ensure graduates meet their hiring needs ("higher skilled" apprentices versus "higher educated" generalists); 

online will be the norm, with blended learning as the "Premium" option. 

Considering that Oxford and Cambridge colleges own collectively a portfolio of properties worth £3.5bn, universities will branch out into the co-working space and build unicorns with robust IPO potential.

 

The relationship between industry and education will generally become a lot more interdependent – students could end up working alongside entrepreneurs in these co-working spaces, leading to more knowledge and experience sharing and, more importantly, building a more direct flow of talent from academia to the world of work.