California-based Tipalti, founded in 2010 by serial entrepreneur Chen Amit and underground VC Oren Zeev, was created to address the difficulties associated with making mass global payments. It does this through a comprehensive cloud-based solution that automates all phases of partner payments workflow from supplier on-boarding, invoice processing, payment method selection to global funds disbursement, and partner communications, while keeping the payer in full tax and regulatory compliance.
At a more individual level, Tipalti facilitates punctual and accurate cross-border payments to gig economy freelancers in their own currency. Tipalti's own recent survey identified the importance of these factors to freelancers, and areas where there's room for improvement to keep gig workers happy and loyal.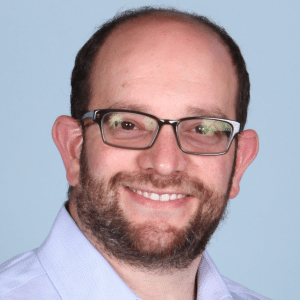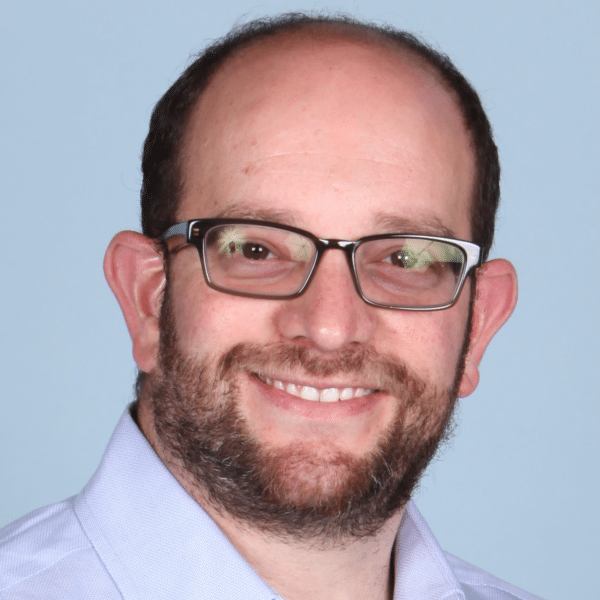 The company's CMO, Rob Israch, set aside some time to give some in-depth answers and insights in response to a few questions from us.  
Q. Can you please tell us about yourself and your role?
I run marketing and business development for Tipalti and have been at it now for almost 4 years. I am a fairly modern-style marketer, utilizing technology, analytics, and content marketing techniques heavily to help grow companies. Before Tipalti, I ran demand generation, branding, and international marketing for NetSuite over an 8 year span and helped bring the company public, and before that I was at Intuit QuickBooks and GE. Of those experiences, Tipalti is unique in a few ways.
I joined them before we had any marketing team so I was challenged to build it from scratch. It was probably one of the toughest things I have done in my career but I learned a ton from the experience and I am definitely a better marketer and leader because of it. My marketing team now stands at 12 great people so we now have the resources to do some really cool stuff these days.

Tipalti bridges the gap between enterprise software (automating payments business processes) while also taking on the banking sector, since we execute payments on behalf of our clients. We are really creating a new category.

It's the only company I have worked for that has such high customer satisfaction metrics (98% monthly customer satisfaction and near-perfect customer retention) and I think that bodes well for our future.
Q. What differentiates Tipalti from other payment systems?
Most companies manage payments manually, along with one or more bank portals. Once they pass about 100 payments a month to their partners and approach 500 or more, and maybe also have a need to send cross-border payments, they start looking for solutions to this as they realize that the manual way they are using today will break as they get larger.
So the biggest differentiator is how large a scope of the workflow that we automate, from white-labeled self-service supplier onboarding, to tax to invoice processing, to OFAC sanctioned list checking, to global payment execution, to branded partner payment status communications, to payment reconciliation, and more. We typically wipe out 80% of the payments workload, allowing our clients to invest their time and resources in other critical areas.
Beyond our end to end approach, a few distinct areas of the solution that set us apart include: a payment data vetting engine utilizing 26,000+ rules which reduces payment error rates by 66%; KPMG-certified FATCA-compliant tax compliance capability; global payments across 190 countries, 120 currencies and 6 payment methods; and early payments automation solution that allows a payer's partners to get paid earlier than their original Net 30 / Net 45 terms while generating revenue (through discounts) for the payer.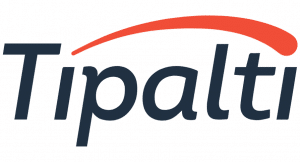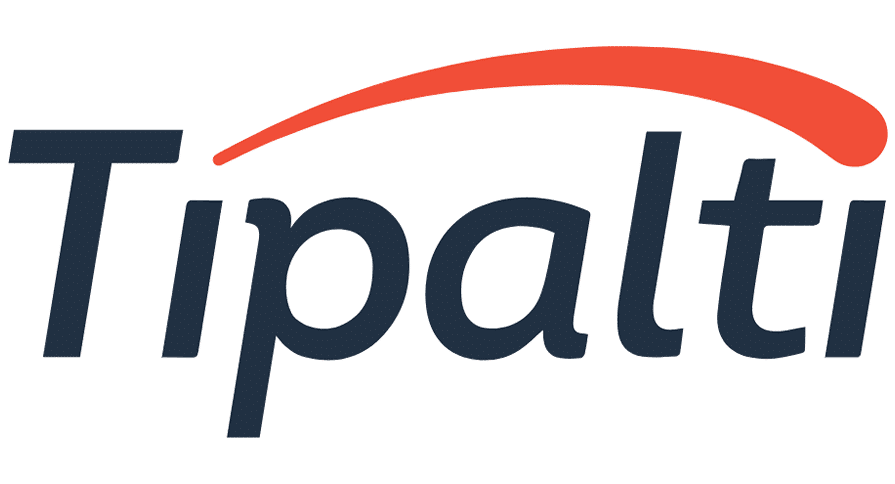 Perhaps most importantly, we deliver the best payments experience available to payees, by making the entire experience white-labeled so our client's brand is front and center, by providing rich choice of payment methods (PayPal, US ACH, Global ACH, wire, check, etc), currencies, and countries to their payees, by providing branded email and online portal payment status updates to their payees, and of course by providing more accurate and timely payments to their partners.
Q. Tipalti targets other businesses to be its clients. How does the depth of information and insight available in B2B marketing compare to B2C, and what does it allow you to do?
Great question. It's very different. In B2C, your data on acquisition is more straightforward in many ways as you can often reliably measure ROI from the shopping cart. And there is analytical richness in the huge volumes of data you have at your fingertips. In B2B, there is a much longer sales cycle, a multi-touch marketing and sales process, and multiple employees involved in each deal, so you have to build a metrics system that can correlate marketing impact throughout that buyers' journey and buying center over the course of time.
Nowadays, some B2B marketing techniques and analytics are actually richer than some elements of B2C. For example, ABM (account-based marketing) is a fast-developing B2B marketing trend that allows us to identify accounts we want to target across multiple channels and concentrate media and channels across all the key departments and roles, and then measure performance against those hand-picked accounts.
Q. How much of Tipalti's service provision is off the shelf, and how much difference does it make to better understand your target audiences' nuances and adjust your marketing storytelling?
While Tipalti is highly configurable based on preferences and the payments workflow, the core cloud platform is the same for everyone. Having said that, there are absolutely key benefits and attributes each target audience, namely industries, appreciate. For example, it can be as simple as what each sector calls their "payees".

In the online marketplace and crowdsourcing space, they pay out to freelancers and other variations (talent, etc) often and we need to speak their language. In Ad Tech, they call them publishers. In Ecommerce, they refer to payees as suppliers. Each of these sectors want to see "which customers similar to them" have used the platform successfully and understand those use cases. So the marketing and sales story and message does indeed need to be personalized heavily by segment.
Q. B2B purchase decisions are usually made by a group, a decision-making unit. Has Tipalti identified any particular industries or business disciplines as a more successful entry point?
Absolutely. Based on our segmentation and experience, we know our strongest markets by industry, company size, and roles. By far, the "digital economy" is our strongest product-market fit. The digital economy is essentially the new partner network-centric and online-focused companies that have developed over the past 10 or so years. Think Ad Tech (like Outbrain), Online Services (like Amazon Twitch), and Online Marketplaces and Crowdsourcing (like Uber, Houzz, Seeking Alpha, etc). These companies care deeply about attracting and retaining their freelancers, publishers, talent, and partners and they know the payment experience is a crucial touchpoint for these partners.
They also tend to have huge volumes of new partners onboarding and payments each month that "old school" companies simply had never experienced, and they also tend to have more global payments requirements. Our system is really perfect for those business models, as we relieve a critical pain for these businesses that helps them grow and scale much more successfully. We absolutely serve many companies outside of this space, including Technology, Business Services, and others, but the Digital Economy is our strongest domain.
In terms of company sizes, we have customers across all sizes but we focus most on the Midmarket, where the payables volume and complexity is high, where future growth is their company priority, and where automation really is valued deeply so they can scale efficiently.
Q. What have been the biggest challenges faced in expanding Tipalti on a global scale?
We are a 120-person startup and although we recently got $30 million in funding, we still have to be really choiceful with our resources. Those tradeoffs are tricky. For example, right now we focus our marketing and sales efforts on the US market primarily because it's the largest with tons of growth ahead of it. But despite that focus, more than 20% of our customer base is outside of the US, across Canada, Europe, Asia, and Latin America.
So we know that we could successfully add many clients in more global markets by putting more resources there but there are opportunity costs and for now, we get greater payback by investing in other growth opportunities. And we already serve over 3 million suppliers across the world, so we are already global in that respect.
Q. How important to freelancers in the gig economy is the payment system used by their "employers"?

It's absolutely essential. In many ways, freelancers are thought of as a customer by gig economy companies. Attracting and retaining them is critical. That is why Uber and Lyft both spend million dollars on freelancer marketing alone. The payment experience is probably the most important touchpoint in that freelancer's interaction with your company. Screw that up and they are probably leaving you. In fact, earlier this year, we conducted a study of gig economy workers and about three out of four (73.7%) told us they would leave a marketplace because of a payment issue.
Q. You are speaking at the CSW Global 2018 conference in October. What do you most want delegates to take away with them from your session?
In the crowdsourcing world, payments to your crowd cannot be an afterthought. Its an essential element in your recipe of creating a healthy, active, growing freelancer marketplace. And doing it manually will hold your business back from scaling efficiently, from making rapid progress on mission-critical initiatives, and from expanding your freelancer network globally.
Tipalti is a Premier Partner of our CSW Global 2018 conference in Washington D.C running October 24-28, and their CMO Rob Israch is speaking on "4 Payment Must Haves for the Global Crowd."  Tickets are available with some time sensitive offers for Team Passes and Full Access tickets.