We recently ran articles on the increasing decentralization of sustainable energy production and energy distribution. In August 2017 a new type of disruptive energy supplier launched in the UK. After successfully raising almost £500,000 through reward crowdfunding, People's Energy are aiming for 1 million customers who will all be shareholders involved in company decisions and eligible for a payback slice of 75% of annual profits. Karin Sode, their head of marketing, fielded some questions for us.
First, a brief background. The UK consumer energy market is dominated by six companies who between them supply over 90% of the market. None of the "Big Six" are recognisably customer-centric. There is a generally critical public perception that they offer complicated tariff structures making it difficult to find the best price or to compare different suppliers, and that they deliver similarly uninspiring levels of customer service – no more than 43% of any of the Big Six's customers would recommend their supplier.
There is also public resentment over their "profits before people" ethos: consumer prices never drop when wholesale energy prices do, and energy prices have risen at three times the rate of general inflation over the past 20 years. Amid unproven accusations of collective price-fixing, in April 2017 the UK Government put in place a price cap on each suppliers' top tariffs, possibly remaining in force until 2023.
A relatively uncompetitive market dominated by a few large, unresponsive companies who lack customer trust is a ripe target for disruptive new entrants, which is what People's Energy aims to be.
People's Energy launched by using donations-for-rewards crowdfunding to raise £487,000 and generate 2,055 customers. What was the thinking behind this?
We differ from all the other suppliers in that we want to give our customers shares in the company and pay back the profits to them, not to some other faceless shareholders. For that reason, we turned down potential investors who wanted equity in return for their investment.
Equally, equity crowdfunding was not an option because although it would have been easier for us [than reward-based crowdfunding] it would dilute the model and our unique offering of ownership to customers. We knew that it was a tall order but we were determined, worked very hard at it, and are pleased that we succeeded and were able to launch the company on 1 August 2017.
Was it difficult to get an operator's licence given you will operate very differently from the Big Six?
Ofgem (the UK energy market regulator) has been very welcoming and appreciative of the very different model we offer to help shake up a market that suffers from real trust issues. Getting the initial licence was not the hardest thing, a bigger challenge was one of initial funding to get started, and we resolved that through our crowdfunding campaign.
After receiving the licence, we then went through a probationary period called 'Controlled Market Entry'. We could take on only a limited number of customers while we proved to Ofgem we had the operational capability to serve them well. We went through that period fast, and successfully, and I'm very pleased to say we are now fully licensed to operate and welcome as many customers as we can.
A stated aim is to put 1 million people in charge of their own energy as shareholders in People's Energy. Will you need to raise more money to achieve this?
We will operate on a "cost plus model" based on wholesale prices and our fixed costs, plus a small buffer that allows us to be robust. We're a new business with no legacy costs to have to cover. There will be a single tariff for all customers, with our prices always in the lowest 30% of other tariffs on offer. Right now we're in the lowest 10%. We are now broadly self-funding.
However, there will be a need for some further funding to realise other ambitions to invest in innovative renewable and energy storage solutions. In the meantime, a key interim aim is to sign up 20,000 customers within 18 months of our launch, which is a deadline of February 2019.
Where will People's Energy customers come from?
We hope to appeal to younger customers through our sharing economy model. Market research shows that the more innovative companies operate in a more community/membership way, such as Giffgaff (a mobile/cell network) and Monzo (banking services).
We plan to build out the community approach and encourage people to share what we offer through personal endorsement to their contacts. This will help us grow the numbers at pace. In addition, we are currently in talks to establish partnerships with various bodies that will help drive up customer numbers more quickly.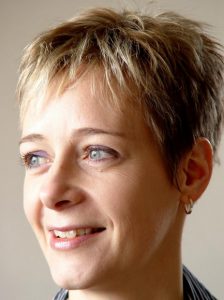 In terms of offering your customers control, what sort of issues will they have a say in?
A key aim is to rebuild trust between consumers and energy providers. That can't be done through words and promises but has to grow through the actions we take. Offering customers an element of control is therefore a direct attempt to make people feel heard and valued, really given a voice.
We want customers to have a say in whether or not we use the profits to purchase renewable generation facilities (including wind and solar farms), invest in development of power storage, or if they prefer to have the profits repaid to them.
We also plan to consult customers on whether they want profits shared depending on their energy usage or if every customer should get the same rebate. The latter option would support individuals in lower income households, but may not be considered fair for people with large usage such as small businesses. We believe the customers should have a chance to decide for themselves rather than us deciding on their behalf in a remote boardroom.
People's Energy will provide electricity only from renewable sources. Will residential prosumers be able to sell back to you energy they produce from renewable sources?
We are not yet able to accommodate this, though it is absolutely something we want to facilitate as soon as we possibly can. For now, after switching over to People's Energy for their energy supply, people will be able to continue to sell back surplus energy they produce to their current supplier.
Thank you Karin.

Join us at our CSW Arctic // European 2018 conference in Swedish Lapland during 20-24 March where there will be a focus on the development of decentralised and sustainable energy and management of other natural forestry and agricultural resources. Tickets remain available.