How does one become an angel investor? There is no university where one can learn angel investing. However, crowdfunding is creating a unique path for learning through a system called syndicate funding. A growing trend in the U.K. and other parts of Europe, such as Belgium and Italy, this system allows professional business angels and crowd investors to participate on the same deals.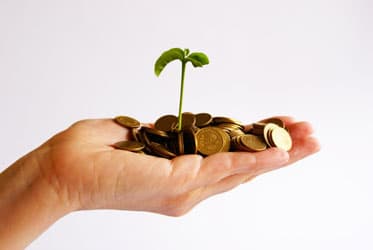 Syndicate Room (SR) and the Cambridge Capital Group (CCG) joined together third quarter of this year to leverage crowdfunding for the first time. CCG, an ultra-exclusive by-invitation business angel group of around 50 investors and private venture funds that annually invest £1-2 million each to its current portfolio of more than 30 high-tech start-up companies, became lead investors to Syndicate Room's member investors.
"Membership in Syndicate Room is free," says its founder and CEO Goncalo de Vasconcelos. As an SR investor, the member can invest as little as £500 ($800) directly into real business angel investments.
The site launched its online presence last August and recently closed its first deal with a £590,000 ($960,000) investment in Eagle Genomics. The lead investor, requesting anonymity, led the round with £300,000 ($480,000). Syndicate Room's requirement is that a lead investor, or investors, puts in a minimum £50,000 ($80,000), or 25% of the company value, whichever is lower. Ideally, its focus are on firms in need of £500,000 to £1,000,000 ($800,000-$1,600,000).
While Syndicate Room investors will not be able to influence a startup company's direction and strategy, they will get exactly the same economic deal, as well as make the same profit pound for pound, as the experienced and larger business angels of CCG.
Knowing that these angel investors only invest their own money into businesses they believe will give them a great return, it's only smart for the crowd to follow where the angels lead. With their professional guidance, due diligence is done and deal quality is increased with proper valuations in place.
Angel networks benefit from this setup as this allows them to invest comfortably in a single deal while having a crowd of small investors to fill up the rest of the amount needed for seed funding.
The platform also allows the angel networks to find and train new angels from the crowd. Investors from the crowd will eventually learn the ropes, become angel investors themselves, and join the angel networks.
When angels get involved with crowdfunding platforms and in systems like syndicate funding, they take a proactive step in growing the angel network globally.
Are you joining to become one?
This article is a repost from Forbes.