Dr. Tiffany Gray
Research & Science Advisor, Axes and Eggs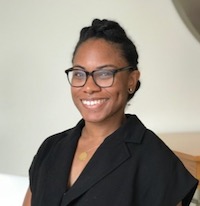 Research & Science Advisor
Axes and Eggs
USA
Tiffany R. Gray, DrPH, MPH has over 8 years of experience in the field of public health regulatory compliance and behavioral health research.
Dr. Gray holds a Doctorate in Public Health in Health Behavior and a Master's in Public Health in Maternal and Child Health, from the Milken Institute School of Public Health at the George Washington University in Washington, DC.
She currently serves as the Co-Chair and Advisor for the Global Health & Disaster Relief Subcommittee as part of the United Nations' Blockchain for Impact and Sustainable Development Initiative. In addition, she is the Research & Science Advisor to Axes and Eggs, a Dubai based blockchain think tank, focused on the applications of distributed ledger technologies in public health, global health and healthcare administration, and a Blockchain in Healthcare Global Fellow.
Dr. Gray's areas of research expertise include mental health and wellness, behavioral health, substance use, and examining tobacco use behaviors among vulnerable populations, including youth and young adults, addressing cessation, prevention and intervention efforts.
October 26, 2018
16:20 - 16:55
Classic Room