John Winsor
Founder/CEO, Open Assembly; Executive in Residence, LISH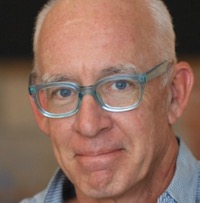 Founder/CEO, Open Assembly; Executive in Residence, LISH; Visiting Executive, Harvard Business School
USA
John has nearly 30 years of experience in founding and growing companies based on open innovation, co-creation and crowdsourcing. As a leading thinker, advisor and entrepreneur in the marketing, media and innovation industries, John serves as Visiting Executive at Harvard Business School and Executive in Residence at the Laboratory of Innovation Sciences at Harvard working with Karim Lakhani, Mike Tushman and Bharat Anand to understand the future of open centric organizations.
John and Karim have formed Open Assembly to help companies make this transition to the future. He is also the former Chairman of Victors & Spoils, the world's first creative advertising agency built on crowdsourcing principles and, in 2011, a business named to Advertising Age's "Agency A-List 10 to Watch" list and Mashable's Top 5 Digital Agencies. In 2009 he sold majority ownership of Victors & Spoils to Havas becoming their global Chief Innovation Officer, working with David Jones to reinvent a global holding company through open principles.
He is a frequent industry speaker and respected author of five books. He has been featured in multiple Harvard Business School case studies on open innovation and crowdsourcing. Outside of work he pursues his passions of climbing, skiing, cycling and surfing. Among his accomplishments, he set the world record for the ascent and round-trip of Kilimanjaro.
October 26, 2018
14:35 - 14:40
Carnegie Institution for Science