The Future of Ideas, Innovation & Creativity
Changing Environments – Social Media turns into Social Productivity
The future is human-centric, all about participation and the ability to co-create via an increasingly connected world. This new way of doing things – crowdsourcing, crowdfunding, co-creation, collaboration, and open innovation – is challenging business models and workings of organizations across the board, offering an immense opportunity to rethink and reinvent conventional processes.

What is Crowdsourcing?
Crowdsourcing is the practice of aligning many individuals to work towards a common goal. It employs collaboration for problem-solving, funding, innovation and efficiency. It is powered by new technologies, social media and web 2.0.
Crowdsourcing Explained
Crowdsourcing Week is paving this transition toward a more open and collaborative economy. We help organizations power crowd-based solutions through: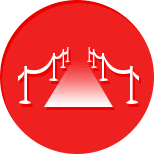 Unique Conferences
CSW Global
is the annual flagship conference for all things crowdsourcing.
CSW Summits
offer in-person, year-round opportunities to learn from leading experts.
Upcoming Events »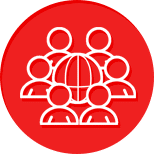 Worldwide Community
Welcome to the next generation of leaders in ideas, innovation, and creativity. Do you believe in collaboration and co-creation for a better world?
Join our global community »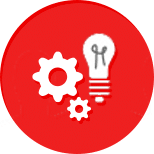 Services
CSW
2
Our team of innovators offer hands-on guidance for developing collaborative business practices when looking to engage stakeholders and create long-term value.
Learn more »
upcoming events
CSW Europe 2014 Copenhagen
CSW's flagship 3-day conference for Europe to highlight organizational transformations through the crowd economy.
CSW Global 2015 Singapore
The global annual conference on crowdsourcing, crowdfunding, and open innovation.
BRING CSW TO YOUR COUNTRY
LATEST FROM OUR BLOG
Taxi drivers in the Capital region opposed Uber yesterday by staging an official protest and st...

President Obama is celebrating America's makers today at the first-ever Maker Faire at th...

Crowd Expedition's Martijn Arets talks to Epi Ludvik Nekaj, Founder & CEO of Crowdsou...