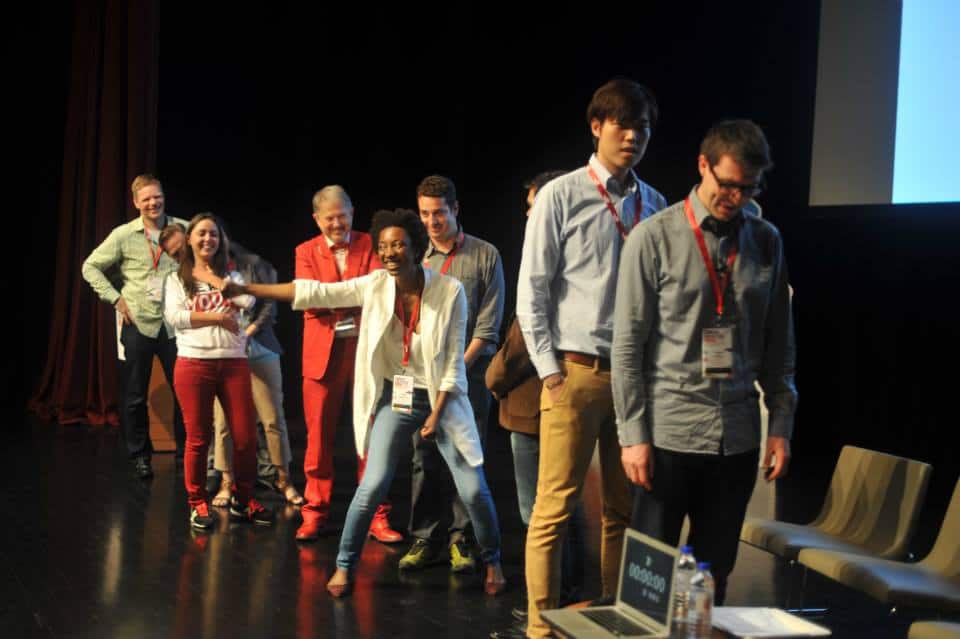 There are six weeks to go before CSW Europe 2015 takes Brussels by storm, bringing some of the best and brightest crowdsourcing influencers, thought leaders, and practitioners to empower the participants and provide actionable insights on how to infuse the crowd economy practices across Europe's major sectors.
The 5-day European conference covers crowd finance and collaborative innovation, smart cities and mobility, and participatory government and energy transition. Kicking off with an Opening Gala on Monday night and wrapping up with the European Forum for Entrepreneurial Finance on Friday, here's a look at the #CSWEurope15 agenda that covers three days of insightful and actionable topics, including our signature session series.
Each of our four signature session series were designed to highlight a different area of focus… interactive and collaborative exercises (#CoLab sessions), learning via case studies (#Breakthrough sessions), harnessing the crowd for growth (#Accelerate sessions), and uncovering major trends in the crowd economy (#Hot-Topic sessions). One of each signature session occurs every day and the signature session speakers are set to engage with the attendees in fun, creative and interactive ways.
1. What are #COLAB SESSIONS?
Warning! These sessions are highly collaborative. You are guaranteed to experience highly interactive exercises and hands-on learning facilitated by the speakers.
Watch out for these #CoLab sessions…
Day 2: Face UR Crowd Chris Buckingham, Researcher, Minivation
Day 3: Winning By Co-Creating: You Don't Have to Create and Deliver All Value Christophe Fauconnier, Innate Motion & Stijn De Rijck, Materialise
Day 4: To be announced! Stay tuned.
2. What are #BREAKTHROUGH SESSIONS?
Well, the name speaks for itself. During these sessions, you will learn to harness crowd-driven principles through detailed case studies presented by experienced practitioners—who will divulge the secrets of how their companies have achieved breakthroughs by tapping the crowd.
Watch out for these #Breakthrough sessions…
Day 2: Will Crowds 3.0 be Robots?  Dr. Bram Vanderborght, Vrijie Universiteit Brussels
Day 3: Solving Delivery Ari Kestin, CEO, Nimber
Day 4: The Crowd as the Engine of Growth Haydn Shaughnessy, Founder, The Disruption House
3. What are #HOT TOPIC SESSIONS?
What's hot in crowd economy? In these sessions, one speakers per day will dive deep into a major trend impacting crowdsourcing and crowd economy.
Watch out for these #Hot-Topic sessions…
Day 2: The Decentralization Singularity Stephan Tual, Ethereum
Day 3: Crowdsourcing the Future City Julian Petrin, Founder, Nexthamburg
Day 4: Smart House, Dumb Home: The Problem with the Internet of Things Sarah T. Gold, Designer
4. What are #ACCELERATE SESSIONS?
Gain actionable and practical tips to help you grow, scale, accelerate as you infuse crowd-powered principles in your organizations.
Watch out for these #Accelerate sessions…
Day 2: The Next Billion Opportunity Babou Olengha-Aaby, CEO, The Next Billion
Day 3: Internet of Us: Networks Built by People for the People Micha Benoliel, CEO, Open Garden
Day 4: Delivering Exponential Innovation Through Prize Competitions Zenia Tata, Executive Director, XPRIZE
For more details, you can check the full agenda here.