With many people staying home due to Covid-19 restrictions, the gaming industry has seen increased engagement and revenue as people seek social interaction and entertainment. Platforms in this fast moving sector require equally fast-moving and best-in-class support from their B2B service providers. Tipalti provides a streamlined payment processes to gaming platforms. They commissioned research that confirms punctual and precise payments are a key factor influencing the loyalty of platform users, content providers and collaborators – and that's what they provide.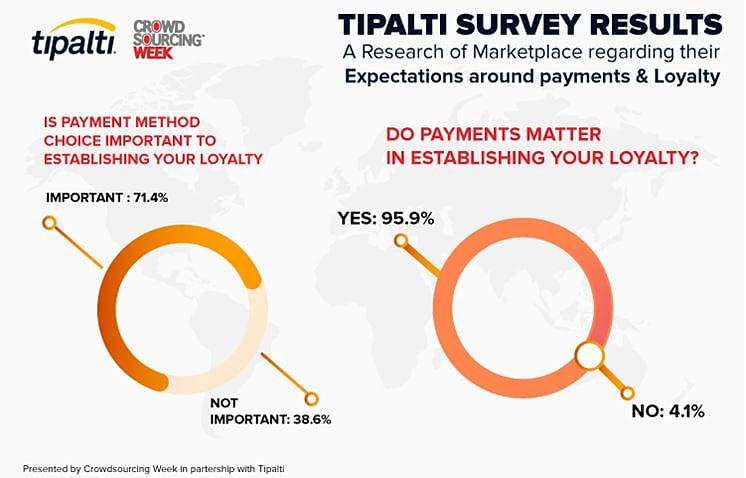 Gaming businesses looking to rapidly scale to meet this global demand needed advanced cross-border payments technology to provide that best-in-class payment experience for their payees.  This demand has been met by Tipalti successfully streamlining the mass payments and AP capabilities of their service for several of its gaming customers including DLive, a live streaming platform, Gen.G, a leading esports operation, and Holy Fire Games, an independent PC game developer.
DLive is a small, blockchain-powered live streaming platform similar to Twitch or Mixera. It allows users to broadcast and upload content that they have created and wish to share, with an opportunity to earn rewards from their viewers.
With a revolutionary value sharing system, DLive takes no cut from users' donations or subscriptions, and rewards its community for content contributions via its exclusive Lemon currency. Lemons can also be purchased through card payments and PayPal, as well as a range of cryptocurrencies. DLive's own income is from sponsors, paid-for advertising on the site, and users who pay for premium services.
With five million monthly active users, more than 80,000 active broadcasters, and a variety of payment methods, it's a lot of payment details to process. "Tipalti makes it seamless for DLive content creators all over the world to get paid without issue," says DLive founder and CEO Charles Wayn.
Established in 2017, Gen.G is the leading esports organization connecting the United States and Asia with its teams, content creators and corporate staff working out of offices in Los Angeles, Seoul and Shanghai. Last November, it announced an investment made by a longstanding New York City-based accelerator program, the Entrepreneurs Roundtable Accelerator. 
Gen.G has quickly become a commercial success and thought leader in its sector, building a global, inclusive and cross-cultural future for sports entertainment. Its declared key aim is to help fans and athletes use the power of gaming and esports to get ahead in and beyond the competition. This is clearly also a business objective. "Partnering with Tipalti has added greater efficiency to our accounts payable process," says Arnold Hur, COO at Gen.G.
The independent PC games developer Holy Fire Games created the popular online gaming platform Gazpo.io, which allows players to compete against each other in a variety of game genres. Players can enter free tournaments, win gems, and redeem gems for cash. "Before partnering with Tipalti it was a days-long, back-and-forth process to manually onboard each payee," according to Bobby Baker, CEO at Holy Fire Games. "Now our ambassador satisfaction has increased and we no longer have to worry about the manual onboarding headaches."
The final word goes to Chen Amit, CEO and co-founder of Tipalti.
"As gaming companies expand in their importance in today's entertainment space, they're looking to modernize their finance operations while reducing tax, fraud, and regulatory compliance risk exposure. Success in the gaming ecosystem today is all about rewarding their international partners with consistent, reliable payments. Tipalti is leading the way to optimizing the mass-payout process on a global scale for these companies." 
Download Tipalti's E-book to learn about modernising payables solutions to a pandemic-proof system that will keep your business a step ahead.