The crowd economy is set to take Africa by storm, and CSW Summit Johannesburg on the second day of Innolive 2016 on June 24 will focus on collaborative innovation with the overall theme of "The Sharing Economy – Unlocking Africa's Potential." Local and international speakers will share how crowdsourcing is already reshaping industries and transforming organisations today. Tickets are available here.
Two main factors will spur the crowd economy to make significant inroads in Africa. The first is that Africa's population is not only forecast to rise from today's 1bn to something like 2.8bn by 2060, but it will also undergo a demographic transition. The working age population will outnumber children and older dependants, though for this to lead to economic growth will require investment in human capital, particularly through better education and healthcare, and improved access to markets.
The second is that lower levels of existing infrastructure than in Western economies means corporations, governments, entrepreneurs and individuals are more open to new opportunities, new ways to bring about economic development at both macro and micro levels. There is less existing infrastructure in the way for new disruptor brands to have to disrupt to gain recognition and early adoption.
To shed more light on this continent-wide potential, here is a selection of our lineup of top speakers and panellists from the vanguard of collaborative innovation in Africa covering everything to do with crowds – including the sharing economy, funding, co-creation, collaboration, open innovation and even farming. See the full agenda here.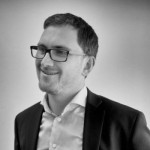 After the opening welcome, the first speaker of the day is Simon Hill, CEO of Wazoku, a leading idea management company. Their cutting edge crowd innovation platform helps businesses of all shapes and sizes to crowdsource ideas from within their organisation or even beyond. Simon's topic is "The art of becoming an everyday innovator."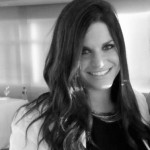 Taryn Morris, Operations and Logistics Manager at Uber South Africa, will talk on "The Sharing Economy: disruptive business models in a new era." Taryn should know all about this, Uber has disrupted traditional taxi service providers throughout the world.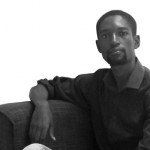 Donald Ngundu, COO of Livestock Wealth will cover "Crowdfarming™ – how to finance food for profit." Crowdfarming™ enables backers to invest in unborn cattle: "it's simpler than the stock market," Donald says.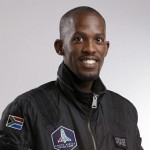 Mandla Maseko won a place to go in to space after entering a global competition that received over half a million entries. He wants to inspire and motivate the youth of South Africa and the rest of the continent, and also discover young aspiring future 'afronauts'. He will speak on "Crowdsourcing to my way to space and beyond…"
Click here for tickets to hear the speakers, be enthralled by multi-input panel sessions and network with exciting new contacts. There can only be one first ever CSW Summit in Africa!