Crowdfunding in Sweden continues to grow and make headlines, from startups using donations-for-rewards crowdfunding as a sales channel for innovative products to quickly achieve high turnover, to the electric vehicle manufacturer
Uniti raising €1.2m
through its own equity crowdfunding just last month. It also took pre-order sales deposits on 915 units (main image).
The Swedish government wants to generally encourage crowdfunding as a credible way for small and medium size businesses to raise money and conduct business, and is scheduled to publish a report in December 2018 proposing new legislation which will hopefully create a more secure and better defined crowdfunding market. Source: ECN Review of Crowdfunding Regulation 2017.
There is no central professional body for the Swedish crowdfunding platforms and the precise number of them is open to interpretation under the existing vague rules as to what exactly is or is not a crowdfunding platform. There are also international platforms that operate in Sweden, including Kickstarter and Indiegogo in the rewards-for-donations sector and the Finnish platform Invesdor in the debt and equity sectors. General estimates reckon there are 20 to 25 players in the market. Here are the key ones.
Rewards-for-donations
As in many countries, entrepreneurs with an eye on international markets gravitate towards Indiegogo and Kickstarter, with domestic platform providers reaching a primarily internal audience.
A recent Swedish tech success at an international level was the Trippy wireless docking speaker for smartphones that operates through electromagnetic induction. 165 backers supported the project, raising €15,390.

In numerical terms a far more popular product was a range of cutaway, odour-free socks for men that aren't visible outside shoes. William & Sterling raised over €153,000 from 4,418 backers in August 2017.
CrowdCulture, which launched in 2010, combines crowdfunding with citizen engagement. It has around 5,000 registered supporters who donate to cultural projects around the country and claim their rewards. Each donation is match-funded by regional or local funding sources operating within corresponding parts of the country. "This civic involvement in allocation of public funding has so far seen 152 projects funded, a success rate of 45% with a total allocation of over €800,000 (SEK8m), " said Gustav Edman.
Equity and debt crowdfunding (p2p lending)
We have combined these two categories as there are platforms that provide both services.
The biggest Swedish operator is FundedByMe which launched in 2011. They have a network of over 100,000 registered investors who have so far invested over €46.3m in equity and loans. FundedByMe is considering an IPO in 2018 (Initial Public Offering) to be listed on the Swedish stock exchange, and are running their own equity crowdfunding campaign through to mid-December 2017. If the IPO goes ahead there will be an early exit point for shareholders.
In August FundedByMe joined forces with Finnish investment company Privanet. Their first joint venture raised €1.2m for the Finnish media-platform builder BCaster.
In a reverse situation, the Finnish crowdfunding platform Invesdor, which already operated across other Nordic countries and in the UK, opened its first Swedish office in Stockholm in September.
Toborrow is a p2p lending platform based in Stockholm and since its launch in 2011 it has provided entrepreneurs with over €6m. Borrowers have to be already trading with a turnover of over SEK1m (around €100,000) and secure the loans with personal guarantees. It isn't an option for anyone who requires seed or early stage funding.
Tessin is a property crowdfunding platform. It gives people opportunities to invest in a number of properties to spread any risks alongside other investors.
In June 2017 Trine, a platform based in Gothenburg, raised €6m to pursue its aim of tackling energy poverty through closing the gap between private capital in developed countries and local solar partners in emerging markets. A subsequent project in Kenya then raised over €145,000 (17 million Kenyan Shillings) to deploy solar energy systems for 6,000 townspeople.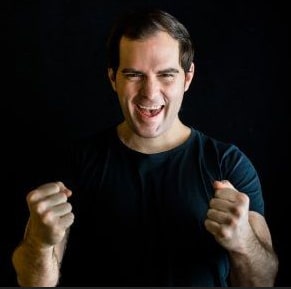 What does the future look like? In addition to a likely new regulatory framework for crowdfunding in Sweden, right now everyone's talking about ICOs being "the new crowdfunding." Funds raised through ICOs now exceed early stage venture capital (VC) investments.
In Sweden, Uniti CEO Lewis Horne has set out plans to launch the first green ICO, Uniti Green Tokens (UGTs). The company will use the upfront income to accelerate its work with the open source community. Early investors will gain access to data generated by the first vehicles on the road in 2019. Further options on how to redeem UGTs could potentially include access to mobility services and car charging options – watch this space!
Our CSW Arctic // European 2018 conference next March in Swedish Lapland will bring delegates face to face with examples of Swedish crowdfunding and crowdfunding investors. The two centre conference includes time in the rural community of Vuollerim where the local hotel has over 150 owners. Registration is now open to book places.