What a week! The first global conference, in Singapore from June 3-7, that focused on crowdsourcing, crowdfunding and open innovation was a resounding success.
Asia and Singapore saw the first-of-its kind event that brought together open-internet experts and speakers from 16 countries. Delegates from 23 countries participated in over 50 talks, panel discussions and networking events.
The conversations and topics ranged from crowdsourcing for marketing and enterprise to open innovation in government and non-profits. We learned about new business models that were founded on the principles of open data, transparency and stakeholder participation and collaboration. We saw how crowd finance is disrupting the startup climate in Asia and how the paradigm is shifting towards innovation and business "unusual".
This cool infographic captures the essence of Crowdsourcing Week 2013 in Singapore and also presents a window into what the future holds.
Were you there? Share your experience via a comment.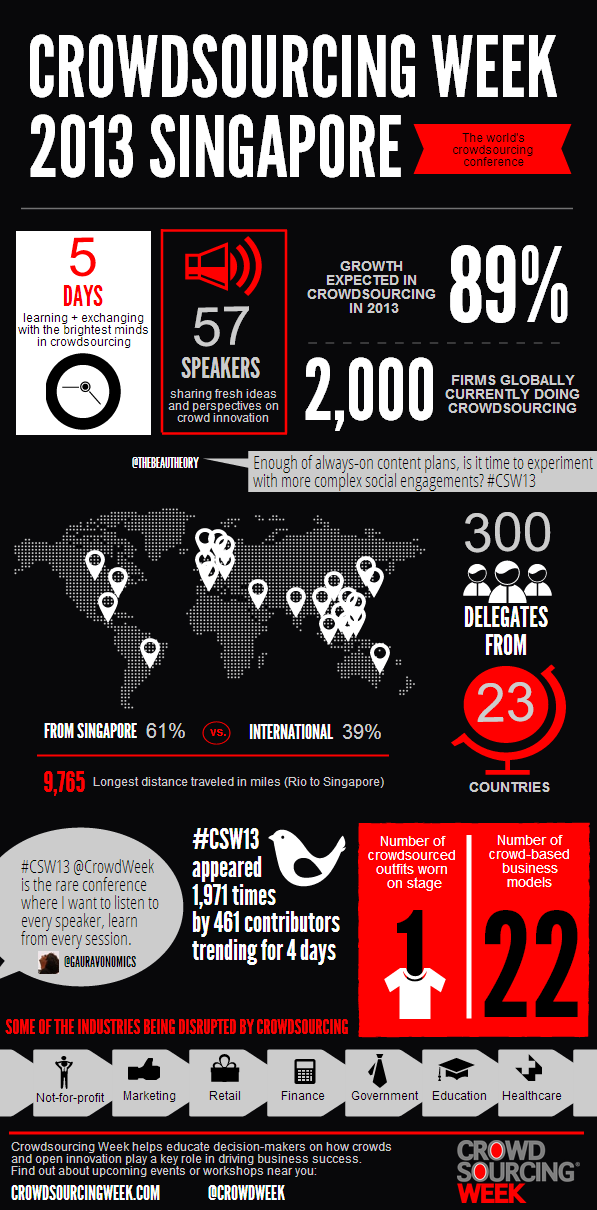 Sign up for our newsletter here to get regular updates on events, news and more!