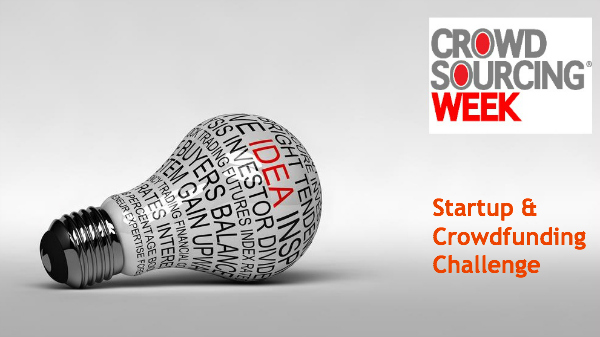 Crowdsourcing Week calls international startups to participate in a pitch and crowdfunding challenge. The winners will be announced during Crowdsourcing Week the first ever global event on crowdsourcing, open innovation and crowdfunding in Singapore on June 3-7.
Startups are invited to submit their business plans by April 8, 2013 and 10 finalists will be picked by a panel of VCs and startup mentors on April 22. The finalists will then compete to raise USD 30,000 capital on RocketHub – a leading pledge-driven crowdfunding platform that has helped thousands of artists, scientists, entrepreneurs, and social leaders raise millions of dollars. The top three projects to raise the most capital will be grand winners, taking the stage in Singapore on June 6, 2013.
"We are excited to include the startup competition in our program at Crowdsourcing Week. This dynamic platform will allow startups from all over the world to pitch their ideas to an impressive panel of VCs and startup mentors while testing market response via crowdfunding. We also hope to see some innovative crowd-centric startups in the mix," says Epirot Ludvik Nekaj, CEO and cofounder of Crowdsourcing Week. "Mark Cuban recently remarked that crowdfunding should be a requirement for every startup – and we want to foster this type of market response testing in our startup challenge."
Brian Meece, Co-Founder & CEO of RocketHub adds,
"We are excited to host the Crowdsourcing Week Startup Challenge – which is empowering collaboration within the international start-up scene. Crowdfunding is an authentic way to gauge market demand for endeavors, so these entrepreneurs will get valuable feedback on their early stage products and companies."
In addition to being the funding platform, RocketHub will consult with the 10 finalists on how to properly assemble and promote a crowdfunding campaign allowing maximum impact.
While the competition is open to all startups meeting application guidelines, crowdcentric models are encouraged. The judging panel includes startup investors and advisors like Yen-Lu Chow, WholeTree Ventures; Mark Hon, Business Angel, and Jeffrey Paine, Partner at Golden Gate Ventures and Director of the Founders Institute in Singapore.