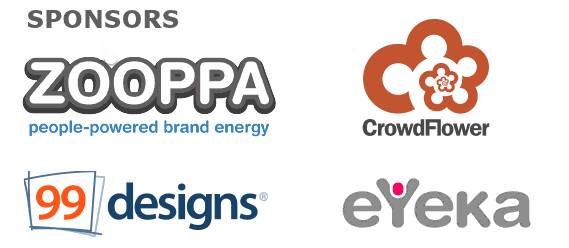 Ross Dawson, internationally recognized authority on crowdsourcing, lead workshops on Thursday, October 25 and Friday, October 26 in New York City. The workshops, organized by Crowdsourcing Week are the first in a series that will be held in coming months in different cities worldwide.
The two-day workshops were held at the Interactive Advertising Bureau at 116 27th St. in NYC and were well attended by professionals with varied backgrounds and profiles. The workshops were lead by Ross Dawson, a globally recognized futurist and business strategist who shared industry best practices with respect to crowdsourcing in marketing, media and content. He said,
"The rise of crowdsourcing is changing the world. In particular, crowdsourcing is transforming corporate marketing and the role of agencies, and how media and content are created. Understanding in detail the best examples of success in these fields opens up new pathways to creating massive value."
Ross Dawson is the co-author of Getting Results From Crowds: The definitive guide to using crowdsourcing to grow your business.
The co-sponsors of the event were companies that are pioneering the crowdsourcing business model today. They all shared insights on current markets and future trends for getting results from crowds.
Zooppa's CEO Wil Merritt talked about how his company crowdsources a "soup" of content for his clients who are looking for branding ideas through videos submitted by consumers. Merritt hailed crowd engagement as responsible for changing consumer attitude from a "downloading" generation to an "uploading" generation.
David Berkowitz, VP Emerging media at 360i gave an insightful talk on how companies are using crowdsourcing to brand unique experiences and engage audiences.
François Petavy, CEO of eYeka, a co-creation community stressed that people are looking for a creative stimulus and when brands and communities co-create together, a number of things happen. The crowd gets the stimulus they need and are able to further their own professional and creative pursuits. The brand on the other hand gets consumer relevant ideas that are consequently rooted off a consumer sounding board.
While talking about crowdsourcing in media and content, Ross Dawson added that brands are now creating their own content for media, and sourcing it from their consumers adds value and reputation to the brand. Media channels are actively using the crowd for relevant content creation like CNN's iReporter.
Art Kleiner, Editor-in-Chief for Strategy +Business, an online business publication by consultants Booz & Co suggested that crowdsourcing is like an "improvisation" stage that motivates a participant to shine but feedback is critical and great moderation is key. Art envisioned that in the future, on a high quality blog like his, readers could participate in a discussion in real time on posts that would include subtle moderation.
Design marketplace stalwarts 99Designs is the #1 marketplace for crowdsourced graphic design. They presented their business model to connect passionate designers from around the globe with customers seeking quality, affordable design services.
Crowd workforce platform Crowdflower's presentation included information on how their crowdsourced sentiment analysis and insights helps their clients. CrowdFlower is the leading microtask crowdsourcing platform, offering quality-ensured crowdsourcing solutions at unprecedented scale.
Overall, the workshops presented a great overview of the current crowdsourcing marketplace and gave the participants a sneak peek into the infinite possibilities that arise when brand and communities co-create!
As Epirot Nekaj, our co-founder puts it,
"It's an exciting launch for the Crowdsourcing Week team. We're about to change the way the world works. Crowdsourcing is rapidly expanding as a disruptive practice in the working world and we see more and more companies joining the revolution."
Here are some pictures from the event. Many thanks to Richard Ogfeldt for covering our event with some great pictures!