We're thrilled to introduce the inaugural members of our Young Achievers Program (YAP), an initiative to recognize and nurture new talent and ideas in the crowd economy. Hailing from countries all across Europe, this class of YAP fellows are embarking on a career of purpose, working on very interesting aspects and forms of crowdsourcing.
For this first induction of the Young Achievers Program, selected participants will receive a complimentary full access pass to Crowdsourcing Week Europe 2014, access to CSW's network of top voices in the crowd economy, recognition at the conference, and continued membership in an exclusive community of global youth innovators. The Young Achievers Program was founded to forge a global network and support ecosystem for upcoming thought leadership in the crowd economy.
Here are the FIRST FIVE of the fellows who will join us in Copenhagen Oct 14-16. We wish them the best and look forward to having them join us at CSW Europe 2014. Do you want to join the fabulous five? There is still time to apply to be picked in our second selection round.
Neha Gupta
Nottingham, United Kingdom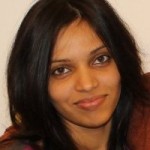 I am a 2nd year PhD student from UK, waiting for an opportunity like this – to meet people from the field of crowdsourcing, open innovation and crowdfunding, from the industry and academia together under one roof – in my favorite city – Copenhagen. As a part of my research I have been attending American academic conferences on the subject of crowdsourcing and human computation, but haven't had the chance of attending a European industry-based conference with an impressive list of speakers.  CSW is as a place to find and meet like-minded researchers – both academic and industry-based – and form a network of young innovative people who understand the potential of the crowd for the development of businesses and economies.
Work focus: I am a PhD researcher on the subject of microtask-based crowdsourcing from University of Nottingham, UK. I am an ethnographer by profession – an observer of people and cultures. I am studying Amazon Mechanical Turk and the behaviour of its crowd from US and India – what makes them tick – why do they work on seemingly menial jobs and why do they keep coming back. What makes them happy, and what annoys them. How can we get value for money using these platforms while staying ethical and practical? I am analyzing the data I collected during my fieldwork in India and Europe/UK.
Frederikke Wulff
Manchester, United Kingdom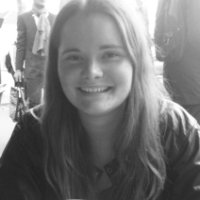 I study at Hyper Island. In November I hand in my master thesis, advance work based project, and I could benefit from the program by networking and meeting the audience, by meeting people who already have changed their everyday work life with crowdsourcing and technology. As a Young Achievers Program fellow I believe I will meet people who can guide and inspire me to reach my career goal to a game changer as Digital Media Manager. Change doesn't happen by itself – I want to be a game changing leader in digital media industry.
Work focus: I'm researching on what is the role, challenges and purpose of a Change Agent, and how can one be empowered to create change for tomorrow's sustainable organisations. I believe that our world is connected digital and whether we like or not, the era of crowdsourcing is facing up and down all branches. We can cross borders, we were not previously able to cross – both functional, hierarchical, corporate, national and continental borders. I want to find how the new way of doing things – crowdsourcing, co-creation, collaboration – is challenging existing business models and to learn how open organisations are to small changes.
Evelise Biviatello
Lund, Sweden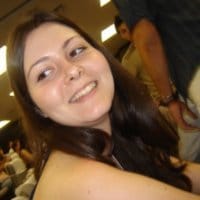 As an aspiring entrepreneur and change agent, I aim to start up and manage my own business that applies technology around a world-changing purpose, especially in the field of collaborative economy. I also want to broaden my perspective about crowdsourcing and collaborative consumption to apply this knowledge in my home country (Brazil).
I'm interested about collaborative consumption, especially in the clothing swap model, and also in the crowdsourcing applied to build smart cities, where I could create value to the society.
Work focus: I'm interested in strengthening my knowledge about collaborative consumption, which I will apply to my final master thesis next year and also in my future start-up (clothing swap model). I also believe that I could use this knowledge and network to improve my country's perspective towards crowdsourcing and collaborative economy.
Alex Ignatius Costa
Copenhagen, Denmark
I have a passion for crowdsourcing. My interest towards crowdsourcing started when I was doing my Master Thesis at LEO Pharma where I studied and analyzed the crowdsourcing models in the pharmaceutical industry. I realized this concept can be easily applied in other industries like IT, FMCG but in the field of drug discovery it is quite different as most of the pharmacetical industries are still stuck under the traditional methods. I would like to be selected as a young achiever to attend this event as I believe I will be gain significant knowledge about the underlying concepts and strategies of crowdsourcing which I can further use it to develop a good crowdsourcing business model for the pharmaceutical industry.
Work focus:  I am very interested in IP transfer, potential principal agency problems that can arise between the crowd and the industry, the motivation behind the crowd etc. My special interest was in absorptive capacity. One might get a very valid idea or solution from the crowd but if the soltuion fails to fall within the intellectual frame work of the company, then the company might disregard the solution and it can be a huge loss for the company as well as the crowd. So how does one capture idea that is outside the intellectual frame work of the company? I would like to further explore and study this topic in detail.
There has been very few research done on crowdsourcing and its implementation and the different models around it focusing on drug discovery. I want to be able to gain significant insights about crowdsourcing which I can later use it study its applicability in drug discovery. I aim to become a consultant for open innovation within the pharmaceutical sector and gaining knowledge about crowdsourcing will definitely help me progress well in my career.
Ines Streimelweger
Vienna, Austria
My passion on the topic of crowdfunding developed when working on my Master dissertation which examined the role of trust in equity crowdfunding. I was determined to continue my research in this area and joined two professors from the London School of Economics as research assistant for a series of papers on equity- and debt-based crowdfunding. If I were selected as a YAP fellow, I would not only contribute to the on-going debates of the perks and perils of crowdfunding, share my research findings but – also actively work to form connections among people across Europe and beyond.
As a YAP fellow I would in turn have the opportunity to learn about the latest developments from industry experts from business and academia, build my network and be able to explore new gaps for future research.
Work focus: My specific interest and research within crowdsourcing is on equity- and debt-based crowdfunding. My Master thesis focused on equity crowdfunding and trust. With my new research project I am extending this focus to equity and debt crowdfunding. I am working to combine tie together three levels of perspectives (i) a global, (ii) a platform and (iii) an investor focus to gain a holistic understanding of crowdfunding. Eventually, my goal is to gain a holistic understanding of what it is investors seek in order to assist and consult entrepreneurs in the process of starting online campaigns and reaching their goals and creating value for all stakeholders.
Join us in congratulating our YAP Fellows on LinkedIn & Twitter. We all will surely be seeing more of them in the future!