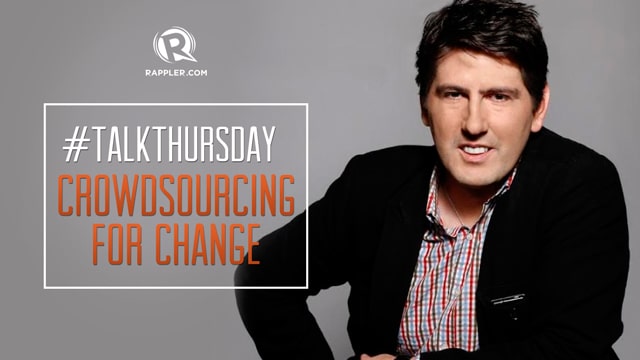 Rappler founder and ace journalist, Maria Ressa featured Epirot Ludvik Nekaj, founder and CEO of Crowdsourcing Week, last week in a full length interview on #TalkThursday at their headquarters in Manila, Philippines.
From Rappler,
How much of a change can a connected, collaborative society make? How does technology alter the way crowdsourcing works?
A big believer in the concept, Nekaj created Ludvik + Partners in 2008 – a virtual ad agency working on a 100% crowdsourcing model. He is also an industry expert on entertainment, advertising, public relations, experiential marketing and digital marketing with a wealth of experience across the US and Asia.
Nekaj talked to Rappler about the lessons from the crowdsourcing space, and how the idea can be applied to the Philippines, especially in times of disaster and rehabilitation. Nekaj also spoke about Crowdsourcing Week Global, set in Singapore on April 7-11.
Watch the full interview below.