The location of our CSW Summit in October 2017, Seattle in Washington state, USA, has a reputation as a place where movements begin. The modern coffee bars, underground music, grunge – all began in Seattle. Major corporations including Microsoft, Amazon and Boeing are based here. Another major brand that began in Seattle, Starbucks, is also widely known as responsible for a crowdsourcing project with an iconic reputation – My Starbucks Idea. But has it had its day?
Since 2008 Starbucks has encouraged its customers to share developing the brand's menu items and service features through providing a structured means to make suggestions and vote on other people's ideas. The most popular ones would be assessed by a Starbucks management team, and then implemented if they met certain criteria. This fostered strong engagement levels with regular customers, displayed a favourable corporate transparency, and it became a major element of the brand's marketing activity.
However, has Starbucks closed down its crowdsourcing efforts as a stand-alone activity? The My Starbucks Idea website appears closed for what has been open-ended maintenance, the dedicated Twitter account was announced closed in June 2017 and their Global Digital Marketing team that was responsible for the crowdsourcing programme has ceased to be a separate entity.
Our focus on crowdsourcing and crowd participation in Seattle now swings to the city's MSL (Major Soccer League) franchise – the Seattle Sounders. Since playing their inaugural match on 19 March 2009 the Sounders have become the best-supported team in the MSL with an average home game headcount double that of its nearest rival.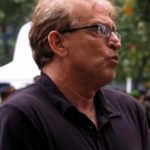 Several factors have contributed to this. Seattle has the highest proportion of youth soccer players among major US cities, and many of the current fans stuck with the sport through high school. Former majority owner Joe Roth retains co-ownership and is a former Chairman of Walt Disney Studios: he knows about delivering what people want when it comes to their leisure and entertainment needs and desires. And beyond recruiting a professional management team, similar to Starbucks, he opened the boardroom door for participation from fans and other sports professionals.
Seattle Sounders play their home games at the 65,000-seat NFL Seattle Seahawks' stadium. In many other sporting groundshare arrangements the clubs tend to maintain a discreet distance from each other and operate as distinctly separate entities. Not so at CenturyLink Field where the Sounders immediately tapped into the expertise of the Seahawks' backroom admin, marketing and senior executive teams. In fact just about the only skills not shared are the on-pitch elements of player recruitment and training.
"From our President on down we're one staff"
The Seahawks' backroom teams helped the new MSL franchise with introductions to media owners, potential sponsors and suppliers, and schooled them in the arts of fanbase recruitment and ticket sales. Yet this alone is not enough to explain the Sounders' outstanding success compared to their MSL contemporaries:
"they opened the boardroom door to involve the fans in C-suite decision-making"
Season ticket holders vote for representatives to sit on a Council that meets once a month to consider and discuss club issues, such as ticket pricing. This includes coming up with their own suggestions to put forward to the club, which are made at formal quarterly meetings. One such initiative was a pre-match march of fans to the ground an hour before kick-off time. In March to the Match a band leads the fans who sing and chant their way to the stadium. It raises their energy and volume levels in readiness to encourage their team's efforts on the pitch, and creates a stronger culture of belonging and club loyalty among the participants. It is also a regular, highly visible and audible reminder to other Seattle residents that they have a top soccer franchise in town. As club co-owner Joe Roth put it:
"Organic word-of-mouth marketing by the fans has been
a strong contributor to the club's popularity and business success"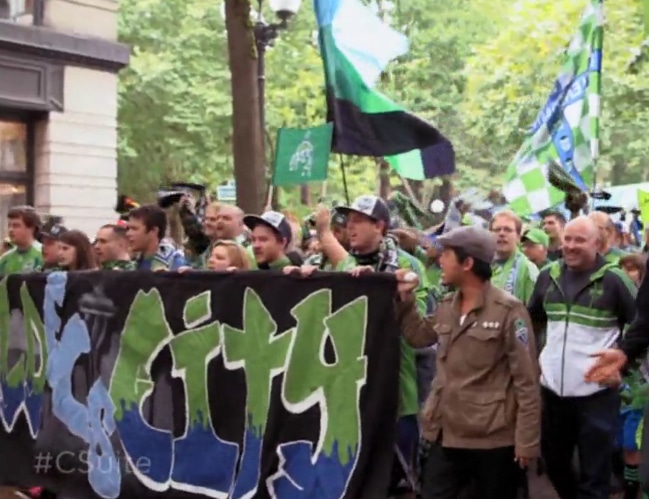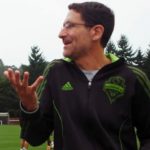 To sit on the Council a season ticket holder has to be voted for by a minimum of 25 others, so involvement in the process extends further across the fanbase and gives more people a high level of engagement through having a say in the club's affairs. Also, every four years the club's season ticket holders vote on whether the General Manager should stay. Former GM and current majority owner since November 2015, Adrian Hanauer, understands the very strong incentive to be aware of and respond to the supporters' suggestions and feelings.
In a true spirit of sharing, the owners and C-suite team don't keep their crowdsourcing and crowd participation activities a secret, and they are happy to share details with other soccer franchises for the sake of a stronger MSL to compete with America's more established team sports.
Are you a sports fan with some insight on crowdsourced supporter involvement you can share with us? We'd like to hear from you.
Tickets are now available for CSW Summit Seattle 2017 on October 5, you can register here.