Video conferencing is one of the technologies that has advanced more in pandemic lockdowns than it would have done in years. Whether used for work meetings, for virtual events with perhaps many attendees, or for dislocated families and friends to get together and share their concerns, gossip and love, many people had to learn very quickly and from a standing start about which software systems to use and how to use them. Tech-shy businesses had to change their behaviours overnight. This article takes a look at 10 of the leading video conferencing platforms, and includes several that provide video conefenencing free to users.
Most systems offer a broadly comparable range of facilities, though it's worth checking out the factors that are most relevant to you. These can vary depending on using video conferencing for personal uses, work meetings or staging events. Consider whether you want to register an account with a service provider, or access conferencing direct from your browser. Be aware of bandwidth requirements given that most people will be accessing via a residential connection. Check security measures to prevent uninvited guests dropping in, and from hackers. Find out the extent of add-ons such as screen sharing, recording, a virtual white board to sketch things out on and share, file exchange, chat messaging, and more. And for the platforms that allow initial use for free, find out how many people can be involved at a time, and how long you can use it free of charge before it will shut down.
If you're a freelancer or working some other way in the gig-economy then your work meetings could be with a changing crowd of people, and with varied employer or work-placement platforms. If something happens to your computer the outcome is going to  be a lot worse than missing Netflix shows, so take at least some basic cybersecurity measures: we covered some in a recent article.
Top 10 video conferencing platforms
Zoom
Zoom launched in 2011, the same year that Microsoft bought Skype. It has been a notable winner during the pandemic, largely because Zoom's simple app approach is easy to use. It's easy to organise and join meetings without needing an account, and free to use for up to 40 minutes. In October 2020 it was reported that Zoom was claiming it had 300 million daily active users. It can handle global video meetings with up to 1,000 participants.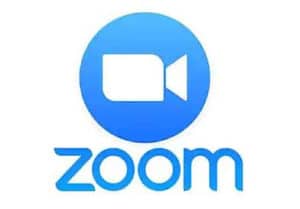 Further to 2020's huge 335% increase in demand (that's total time spent using it, not the increase in number of people using it), Zoom recently raised $2 billion in investment funding. Following the "Zoombombing" fiasco of 2020, the company might decide to invest even more cash into security, so it can further reassure enterprise customers that may be concerned about breach issues. There is also speculation they will develop AR/VR capabilities. Further investment into AI and virtual assistants could also be an option, along with 4K video as standard to deliver crisp and clear video experiences, complete with noise cancellation.
Microsoft Teams
Maybe it was the early problems of Skype's technology on smartphones that at least in part encouraged Microsoft to launch Microsoft Teams in 2016. It is fully compliant with all aspects of Windows software, and it ties into existing Office 365 subscriptions.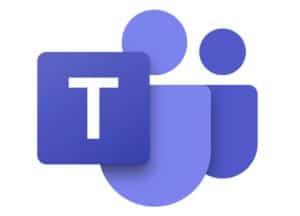 Though it isn't just for business users – Microsoft has been encouraging families and consumers to take out 365 subscriptions. It is trying to convince consumers that Teams can be used to connect to friends and family in a group chat or through video calls, and share to-do lists, photos, and other content all in one location. Microsoft thinks people who plan trips with friends or organize book clubs and social gatherings will be interested in Teams.
In October 2020 Microsoft announced that usage had risen 50% in the previous six months, to reach a figure of 115 million users a day.
Skype isn't going away, but Teams is where Microsoft is focusing.
Google Meet

Google Meet enables video meetings for G Suite subscribers, and external participants can also connect. The service is designed to work in the Google Chrome browser, with mobile apps available on iOS and Android. The exact feature set depends on your G Suite version; the number of participants, for example, is limited to 100 for G Suite Basic, 150 for Business, and 250 for Enterprise. You'll need G Suite Enterprise for live streaming with more participants (up to 100,000 audience members) and the ability to record meetings and save them to Google Drive.
If you're a fan of using Google for most everything else anyway then you should check this out.
Skype
Skype was an early market leader, the original disruptor. If the coronavirus pandemic had swept across the world in 2011, which is when Microsoft bought it for $85 million, it's what most people would have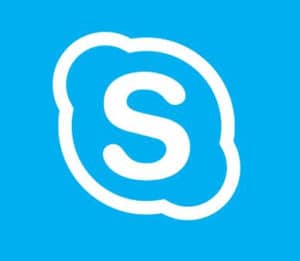 been using to connect over video and voice calls. By 2014, Skype had become so synonymous with video calling and conferencing that its name was added to the Oxford English Dictionary as a generic term, like hoover and biro.
Though 2011 was also the time that smartphones arrived, and Skype's peer-to-peer technology did not transfer well. Nonetheless, it retained a core user base of around 200 million people (based on usership in a pre-Covid six month period) who were familiar with it. During the early stages of the pandemic Microsoft said it had around 40 million users a day.
Cisco Webex

Webex was founded in 1995 and acquired by Cisco in 2007. The free conferencing plan (for up to three users) is full-featured, with HD video, screen sharing on desktop and mobile devices, and limited recording options; it supports up to 50 participants per meeting, with meeting times capped at 40 minutes and online storage limited to 1GB. Paid plans start at $13.50 per host per month, for events with a capacity of up to 50 attendees.
GoToMeeting
Starting at a low subscription price of $12 a month, GoToMeeting by LogMeIn offers all the standard features of a video conferencing platform while additionally making it possible for users to join meetings from any device. Its app is compatible with both iOS and Android. 

GoToMeeting provides a mobile video conferencing service that doesn't compromise on features, with up to 150 people able to join a meeting even at the lowest subscription tier – though it does not offer an entry-level 'video conferencing free' tier.
Company headquarters is in Boston, Massachusetts, US.
UberConference

UberConference is a cloud-based video conferencing system from Dialpad, a privately held telco company in San Francisco, California. The company, formerly known as Firespotter Labs, was co-founded by Craig Walker in 2012, one year after he was the first Entrepreneur-in-Residence at Google Ventures.
The business has no formal ties with Uber, other than Uber was an early user of Dialpad. Craig Walker commented: "disruptive startups want more and want different in what their telco can provide them and are bypassing the long established companies like AT&T and Verizon. Instead, the newly minted, high growth companies are choosing to embrace the more nimble, service providers that have come on stream post the birth of the cloud era."
The UberConference service can accommodate up to 100 callers at a time for $15 per month per user ($10 per month if paid annually), and includes all the expected features. Meeting hosts can manage calls online, dial out to add callers after the meeting has started, and record meetings for later playback. Their 'free video conferencing' plan doesn't include all the features the paid plan offers, though it does include the basics and gives a reliable service for hosting small conference calls for up to 10 people.
BlueJeans Meetings

The name suggests its target users, creative and design types who prefer comfortable denim and sneakers to suits. Billing itself as "the meetings platform for the modern workplace," BlueJeans Meetings' main feature is that it is a video conferencing solution that focuses on instant connections, using a mobile or desktop app or directly from a browser with no download required.
After an initial free trial of the conferencing software, users have a choice of three plans, which can be billed monthly or annually.
Whereby
Whereby is a very useful video conferencing tool that can be used by anyone due to its ease of use. All a host has to do is create an account, generate a link and they are ready to start talking in the video

conference. The links can also be given on the phone as they are a bunch of jumbled numbers which is very simple to say and share. Attendees have an even easier way to join, by just clicking the link you have given them – truly minimalistic. 
Chat, recording and screen sharing are among the available features, though it remains very easy to use. Not having to download anything improves security, and it's video conferencing for free.
join.me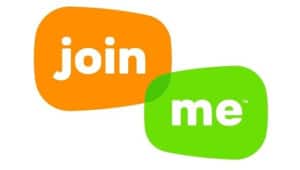 Users like join.me's functionality and versatility, it is very easy to use, and has an inexpensive price tag that starts at $10 a month. 
A new user creates their account, fills in some identity data, and creates a link to their conference. Once the link is received by colleagues, friends or whoever is involved, they only have to click the link and they are redirected to the video call.
For collaboration, it provides presentations and screen sharing in video calls that can also be recorded and saved for future use in the cloud or on your local hard drive. It uses low bandwidth and it's a considerably lightweight piece of software that provides a smooth conferencing experience without any lag.
Have you some experiences with any of these video conferencing platfoms to share with us? Or maybe you've enjoyed using one we haven't included, please let us know.