Massive numbers of employees are considering changing jobs in The Great Resignation, a post-Covid collective re-examination of priorities and work and lifestyle balance: how to work; where to work; taking more self-responsibility; exploring gig economy opportunities for less reliance on a single employer; reassessing targets and the KPIs of what constitutes personal "success." It all raises the deliverable work experience, rewards and benefits that employers need to provide to maintain a productive, knowledgeable and positive-minded workforce who are going to commit themselves to company goals. Contributing to collective intelligence and co-creation roles within a company could be enough to tip the balance and retain staff who are considering a move.
Increased jobless claims amid a growing economy bouncing back from Covid indicates a growing number of workers feel comfortable enough leaving a job that doesn't pay enough or isn't satisfactory for other reasons.
Decades of property values outpacing salary growth had put the aspirational goal of being a homeowner beyond the reach of many Millennials and Generation Zers anyway. Perhaps it was herd mentality that ensured many still conformed to the behaviours and work patterns required to meet that goal, even though the income/home price disparity began to steadily say otherwise. 
Once that's off the table, what's their overall game plan? COVID-19 lockdowns brought about a great reset through the rapid uptake of remote working, mastery of tech such as videoconferencing, and the fresh taste of greater personal responsibilities and less micro-management within a fulltime work role. The fact that so many are resigning gives those that remain greater leverage, further encouraging a shake up of the status quo.
Employers must examine what they offer their workforce, and in wider terms than work hours, job spec and reward levels. At the same time, markets are changing, decentralisation and disruptive technologies are making whole business sector models redundant, and startup businesses that never made a profit until they were acquired by someone else are the star performers of global stock exchanges. Employees want to feel more wanted and appreciated, and employers need more data, and faster than before, to support decision-making. What it will take for employees to happily return to their offices in the first place is a case in point.
Longer-term benefits of unlocking collective intelligence  in the workplace
Longer-term, the benefits of not just consulting with employees but actually implementing the outcomes include:
       

Building a stronger company culture with a more accepted common purpose across locations.

       

Co-creating an authentic company identity with shared perceptions of goals and values.

       

Better new employee on-boarding through access to team insights.

       

Reduced employee churn and recruitment costs.

       

When you do recruit, appeal to candidates with a greater level of commitment than just performing their personal role.
Talk to the right people about collective intelligence
Having accepted the process in principle, many companies have little appreciation of how to go about actually engaging and co-creating with employees beyond refining specific job functions. Potential users need to check they are considering the right platforms to conduct internal employee crowdsourcing.
Tools such as SurveyMonkey enable asking the questions in the first place, but lack interpretation capabilities to help company management teams fully understand the results and implement the optimum outcomes. Other platforms, including the San Francisco-based 15Five, are more focused on employee performance in their role than allowing them an input to decision-making. Medallia, also in San Francisco, focuses on generating feedback from customers, rather than employees. Slido is an audience interaction platform.
Here is a look at three collective thinking platforms, which like other inspired breakthroughs, provide a single solution that resolves the pain points for both employers and employees.
ThoughtExchange

ThoughtExchange is an employee crowdsourcing platform based in British Columbia, Canada. It enables company management teams to quickly and easily connect with their teams to solve problems together. They say that if a business is not including its employees in important decisions, it is losing them.
Their app enables asking open-ended questions and inviting groups of 10 to 10,000 people to answer it in what's called an "exchange." Not only can people submit their own answers, they also get to rate those of other participants,' which allows the most popular ideas to rise to the top. It's all done anonymously, which encourages participation and the expression of wide ranging responses.
Here's how one of their clients with 735 employees spread across 35 American states handled the return to work issue.
ThoughtExchange's app also has live capabilities to easily crowdsource in a meeting or during a presentation. Built-in real-time data analytics tools like AI theming and heat maps show how people interact with each others' ideas. The rates of acknowledging, accepting and adopting other people's input can identify sources of non-management influence within a company.
Culture Amp

Culture Amp is backed by 11 years of innovation, leading venture capital funds, and has offices in the U.S, UK and Australia. It claims to be the global employee experience platform leader, and to have revolutionized how over 25 million employees across 5,000 companies co-created a better world of work. It empowers companies of all sizes and industries to transform employee engagement, develop high performing teams, and retain talent via cutting-edge research, powerful technology, and the largest employee dataset in the world.
Clients include some of the most innovative companies across the globe, such as Salesforce, Unilever, PwC, KIND, SoulCycle, and BigCommerce.
Quantum Workplace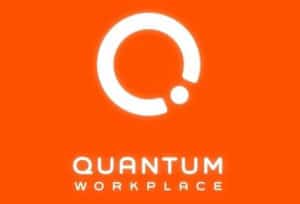 Quantum Workplace, based in Nebraska, USA, pioneered some of the earliest employee engagement and performance software nearly 20 years ago. It has since partnered with thousands of organizations to elevate employee, team, and business organization success.
Employee engagement software enables managers to easily gain better insights in to employee opinions on the tasks they have to do and the methods they have to use. The process of consultation improves employee motivations, and gives management the real information they need to make effective improvements. Outcomes can be measured through setting and tracking mutually agreed employee goals.
They work with any company, regardless of size, location or industry sector, that share the belief that employee success drives business success. To get you started here's access to a blog that provides 50 Employee Engagement Ideas.
Have you taken part in a crowdsourced collective thinking exercise? We're very keen to hear from you.