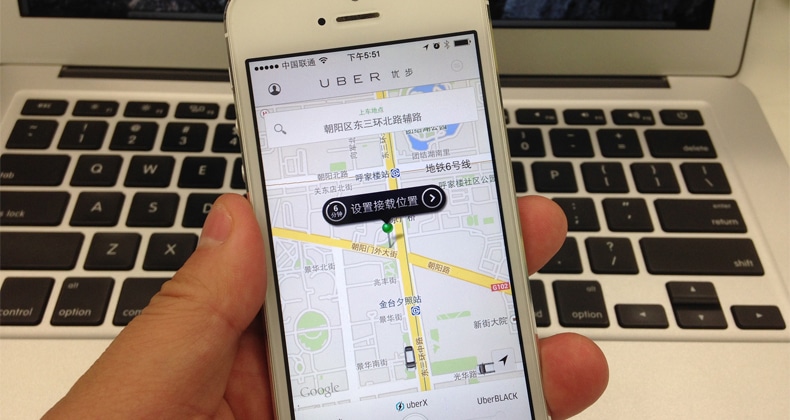 There's always something to look forward to in the crowd economy every day. It's never boring. From Google that announced its new crowdsourcing platform for journalists and entrepreneurs to Ford's new peer-to-peer car sharing venture, and then Uber's plans in China, and many more; the surplus of information, particularly with big brands jumping on the crowdsourcing bandwagon, is significantly remarkable. So, without further adieu, in case you miss some of the big news, here is a curated weekly roundup of the breaking news and must-read thought leadership pieces on the crowd economy this week.
Google launched News Lab for journalists and entrepreneurs
Welcome to the new age of journalism and media—crowdsourced information plus technology at their finest with Google News Labs. Earlier this week, the tech giant announced its new platform with the mission of collaborating with journalists and entrepreneurs "to help build the future of media." How does News Labs work? Google provides tools such as YouTube, Maps, Search, to name a few for better reporting; collecting data via Google Trends for insightful storytelling and programs to create platforms on the future of media.
Estonia's LHV Bank is betting on Blockchain technology
One of the largest banks in Estonia is exploring the Blockchain technology to facilitate their transactions. In an interview with CoinTelegraph (via @allenscottct) Rain Lõhmus, Chairman of the Supervisory Board, LHV Bank shares why they're experimenting with the technology. Here's a sneak peek of what he said. "We believe Blockchain technology is a great innovation commanding certain unique characteristics compared to ordinary centralized databases."
Things you need to know about Uber's plans in China
Guess what is Uber's next target? China. The ridesharing company has started raising $1 billion in the formal round starting June 22 according to Business Insider (via @nmcalone). Curious about what's on their plate? Here are the 8 things you need to know you need to know about Uber's plan to turn China into its biggest market. Will they make it? Perhaps if they are keen and ready to fix regulatory scuffles, befriend the government, and face the cutthroat competition here with the Kuaidi and Didi Dache, they have a chance, plus they have Baidu on their side. We will definitely see and witness how they navigate this new territory.
Government to use crowdsourcing to clean Ganga
Meanwhile, on the other side of the world, the Indian government is ready to mobilize the citizens through crowdsourcing. "The government plans to crowdsource images of dirty spots along river Ganga as part of its efforts to clean the river," Live Mint reported (via @athem_atikin and @pretikakhanna) How will they do it? "People can send mobile clicks of such spots through an Android mobile app, which will be collated with satellite images to create a checklist of waste dumps in the Ganga basin and could be used by decision makers to prioritise interventions." It's citizen engagement all the way to a cleaner and better Ganga.
BMW to offer stakes to customers in car sharing venture
BMW is joining the sharing economy bandwagon through its new car-sharing venture, DriveNow. "BMW AG is taking steps to link its car customers to the sharing-economy, offering owners of its latest Mini a chance to place their vehicles in the auto maker's global DriveNow car-sharing service," according to The Wall Street Journal (via @berlindiary).
Ford launched peer-to-peer car sharing
On the other hand, Ford Motor Company announced this week of its new programs and new strategies, including the Peer-2-Peer Car Sharing available in six U.S. cities and London as a pilot program. "Consumers tell us they are interested in sharing the costs of vehicle ownership, and this program will help us understand how much that extends to customers who are financing a Ford vehicle," said David McClelland, VP of Marketing, Ford Credit via press release. GoDrive was also launched in London, a pilot program for customers to get rides in one-way journeys.
FedEx isn't too concerned about Uber and Amazon
FedEx isn't buying in the crowd economy. The company isn't concerned about Uber and Amazon, and neither worries about the competition as the emerging technologies and business models shape the shipping and e-commerce industries. Uber has plans in tapping on-demand delivery service, Amazon is planning an app that allows its customers to deliver packages. But as USA Today (via @NathanBomey) puts it, "But FedEx's Glenn doesn't seem too concerned. "We feel pretty comfortable in terms of our strategy going forward and our ability to serve the e-commerce market and our customers," Mike Glenn Mike Glenn, executive vice president of FedEx."
14 things you need to know about the crowd economy
One of our leadership think-tanks, Sean Moffitt shares 14 things you need to know about the crowd economy on Virgin; a good read with in-depth insights about the 14 parts of the crowd economy landscape.
[Photo credit via Creative Commons license/Flickr]
There are tons of amazing stories out there. What else caught your eye this week? Did you come across some breaking news or a good thought piece?