The term 'open source' refers to much more than just being able to use free software. In a nutshell, Open Source Software (OSS) is crowdsourcing applied to software development. The term originated when early software developers collaborated to learn from and with each other to create computer programs. OSS makes the coding publicly accessible for anyone to modify and improve on it, on condition that they continue to leave it available to share for free. Today, the term "open source" designates a wider set of values — referred to as "the open source way."
Open source projects, platforms, products or initiatives are therefore based on principles of co-creation, collaboration and transparency, enabling rapid prototyping, meritocracy (as in users flow to the best ones, unconcerned about non-existent costs), and community-oriented development. In this article we take a look at 10 business sectors where open source platforms are having an impact.
Some of the platforms we have featured are well established and securely funded platforms, others are much smaller and their existence could be precarious. Some target big business, some are more for small organizations and even individuals. All of them contribute to the development and growing recognition of "the open source way."
Internet of Things (IOT)
The idea of smart interrelated gadgets and consumer electronics able to work independently has been evolving since the end of the 20th century. The need to receive, analyse and learn from such a vast volume of data has resulted in a highly-developed and far-reaching system of middleware between the devices and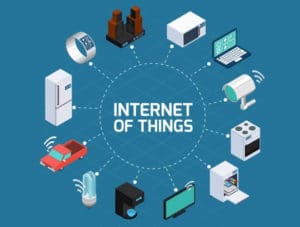 user applications. The requirement for different makes and brands of devices to be involved meant open source rather than proprietary software would be most appropriate.
The universal acceptance of this IoT strategy is easily explained by the fact there are billions of devices worldwide that operate in all aspects of human life: medicine, industry, commerce, farming, lifestyle, to name just a few. Open source platforms serving IoT therefore deliver benefits across many business and industry sectors. That is why it is the only category in this article that gives more than one example of an open source platform.
OpenRemote started in 2009 and is a concise 100% open source solution to create Internet of Things applications, and it has already proven itself in larger commercial IoT applications. This platform integrates all data, sensors, and controls to access them centrally; transforms data into information; and supports the design of customised (mobile) applications. Their open source solutions can be applied to the management of any asset class, such as vehicle fleets, energy systems or crowd management; helping buildings, cities, airports, hospitals, and many other sectors to become smarter. Their new video explains how they operate.
Given their open source methodology, it's not uncommon for top contributors to end up participating in the company, first as contributors, then as consultant or business developers, then as full time employees.
The Arduino platform offers an appropriate blend of IoT hardware and software for anyone seeking to make a computer that can perceive and exercise stronger control over the real world when related to an ordinary stand-alone computer. It is a simple-to-use IoT platform, operating through an array of hardware specifications that can be given to interactive electronics. Arduino's software comes in the plan of the Arduino programming language and Integrated Development Environment (IDE).
Other notable open source IoT project development and management platforms include DSA, Thingboard and Thinger.
Agriculture
Farmers across Africa have the odds stacked against them. Drastic fluctuations in weather patterns, a growing population and struggling economies make it hard to plan, and harder to follow any plans. Agritech start-ups seek to improve outdated farming practices with the help of drones, automated irrigation systems, intelligent software analysis, smart soil management, satellite photography and IoT networks.
Such ventures can help farmers boost their productivity, improve yields and raise their overall efficiency even more when applied to data provided by the farmers, or sent automatically from sensors on their farms.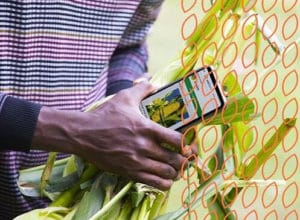 Since 2015, 2.4 million smallholding farmers have connected with one another for free, and without access to the internet, via the WeFarm SMS platform. They become part of a community where members support one another through the exchange of knowledge and reviews, and gain access to inputs and market information, including current prices for crops and livestock. That information enables farmers to sell their outputs at optimum times and values.
The platform also provides access to a marketplace of vetted, trustworthy retailers for items including seed and fertilizers. It is reasonable to believe the retailers are paying to be involved, and provide some return to investors in WeFarm, which has its business base in London, UK.
Cybersecurity
Fragmented and complex security hinders overall effectiveness for all stakeholders in this sector. Efforts began in October 2019 to promote wider use of open source development in the online security sector with the formation of the Open Cybersecurity Alliance. Its aim is to encourage involvement in an open ecosystem in which products from various security suppliers can freely exchange information and insights, and deliver coordinated responses, underpinned by common technology and data standards. Being part of a system makes any organization's security stronger than if operating as a stand-alone entity.
The primary need was to build a collaborative system enabling security components to communicate with each other effectively. In February 2020 the OCA announced the launch of its Open Data Exchange Layers (OpenDXL) which enables security devices to share intelligence and orchestrate security operations in real time.
The OCA is sponsored by a number of leading cybersecurity organizations.
Science
The Citizen Science (CS) Solution Kit is a collection of open source digital tools, provided by Citizen Cyberlab in Geneva and the Citizen Science Center in Zurich, and delivered by Open 17. The Open 17 platform particularly encourages students to use the tools shared here to develop, test and run crowdsourcing projects for social and environmental challenges that are related to the UN's seventeen Sustainable Development Goals.
Coaching is provided to first time users, and project teams work in close collaboration with international experts to make sure that whether they are aiming at a local, regional or global level, their projects are concrete, achievable and relevant to the SDGs.
Robotics
The Open Source Robotics Foundation, Inc. (OSRF) was established in 2012. OSRF is incorporated in California as a Nonprofit Public Benefit Corporation, which in 2016 created a subsidiary, Open Source Robotics Corporation (OSRC), to facilitate collaboration with the robotics industry.
Trading as OpenRobotics, it offers two open source platforms that are today used by hundreds of thousands of robotics researchers, educators, students, and hobbyists to program and simulate their robots: ROS (Robot Operating System) and Gazebo. These tools are used in production environments around the world, helping to provide a smooth transition from R&D stages to manufacture.
Having provided the open source software for anyone to start creating their robotic design, OpenRobotics also offers advanced R&D support at the stage where innovators are going beyond their own capabilities. This provides OpenRobotics with access to new ideas and designs, and the innovators who developed them, that they can partner with.
In this manner, OpenRobotics finances the provision of open source software for reasons similar to the VCs or major corporations that fund accelerator hubs.
Innovation
100%Open provides a 30-piece toolkit covering the whole open innovation journey from setting a strategy for collaboration to implementing mutually beneficial business models. It helps to make the case for open innovation and shows how to co-create or crowdsource relevant ideas, prototype the best ones and construct strong partnerships.
The toolkit stemmed from a combined effort by numerous individuals and organisations, which qualifies it as an open source offering.
There is free open access to the 30 items, with full instructions, worked examples and regular update. This is the lead-in offer. For anyone who wants to dive deeper, a £6,000 subscription provides a training workshop for staff to understand how to use the toolkit to its optimum potential. Or for a £15,000 subscription, 100%Open will create a bespoke branded toolkit for an organisation, with staff training.
Sustainability
The most common response when a company, community or citizen asks what to do to cut their carbon footprint, reduce their emissions or enhance their responsibility, seems to be from consultants saying "Pay me and I'll tell you." Though shouldn't the knowledge and tools needed to implement genuine sustainability ideally be freely available to everyone?
Natural Capitalism Solutions launched in 2002 in Colorado, US, and worked with the Colorado Governor's office, local elected officials, business people, scientists and citizens, to assemble recommendations for the state to build a more sustainable economy. The NCS President and Founder has also consulted for heads of state, departments of defense, energy agencies and hundreds of state and local agencies. In time they created an open source platform to make their ideas and initiatives available to anyone, and to curate anyone else's sustainability tools.
They developed a model that shows organizations how switching to sustainable methods can actually improve their bottom line, and have helped companies, communities and citizens in small towns across America to implement more regenerative practices profitably. Their aims may seem modest: to achieve an initial 10% reduction in a business's energy and water use, waste, transportation, packaging, and materials. Though when it's achieved it spurs those businesses to greater efforts and higher targets.
In 2020, when pandemic lockdowns hindered their progress, NCS took their message online, globally, and ran almost 50 webinars, podcasts and virtual keynote sessions.
Fintech
The Fintech Open Source Foundation is a community creating open-source solutions for financial service providers, delivering software and standards that address common industry challenges and drive innovation.
The easiest way for anyone to engage through FINOS is to contribute code, documentation, test cases, requirements, issues and pull requests to projects that are currently ongoing, or contribute to the Community Blog. However, before contributing to a project, community members are encouraged to take a "participate first, contribute second" approach whereby they first familiarize themselves with a project by doing any or all of the following:
Attend a couple of project or working group meetings (though not all projects run regularly scheduled meetings)
Participate in discussions, don't just listen-in
Get involved in discussions within a project or working group's respective Google Group mailing list.
There are also compliance regulations that have to be followed over ownership rights, intellectual property and license agreements applicable to any contributions, so it's not something to wander in to lightly.
Machine learning
PyTorch is an open source machine learning library, used for applications such as computer vision and natural language processing, primarily developed by Facebook's AI Research lab. It provides users with an off-the shelf machine learning framework that handles most of the engineering work, giving developers an accelerated pathway to prototype new research ideas without having to train on massive data sets or multi-layered deep networks.
It is free and open-source software released under the Modified BSD license. PyTorch welcomes contributors who propose and can implement new features, or who want to implement a feature or bug-fix for an outstanding issue.
They are venture funded by some of the world's top VC funds. Through bankrolling access to open source machine learning, we guess the VCs get early notification of the users who have some promising ideas worth investigating further for potential seed investment opportunities.
Space Frontier
Innovations in scientific research and data analysis can propel mankind further into the cosmos, putting human curiosity and collaboration to use in ways that may also help us back on Earth. Open sourcing allows developers, entrepreneurs, and organizations to participate in and contribute to a worldwide community built on collaborative knowledge sharing, which is essential to space exploration. "The open source way" is expected to play a crucial role in the future of space expeditions.
NASA's Open Source Development program continues to enhance the public's abilities to engage with its missions. NASA offers challenges and competitions, such as with the HeroX prize challenge platform, plus crowdsourcing and citizen science opportunities to contribute open source ideas and innovations that help address challenges in partnerships with innovators from across the world.
Have you any experiences of using or contributing to an open source platform? We'd like to hear about them.