Welcome to an update of what proved to be a popular article looking at some great open innovation platforms. Innovation is crucial to survive in today's disruptive and fast moving industrial and commercial landscape. It's predicted that digital disruption will wipe out at least 40% of businesses in the next decade if they don't adopt new technology, which usually also means new methods and requires a different management mindset. Global corporations recognize risks of ignoring new technology, though many decision-makers though many decision-makers fail to boost R&D with open innovation platforms. They don't know how to use open innovation to find company-wide solutions or breakthrough, or how to achieve a longingly hoped-for "agility at scale." The open innovation examples in this article will help them.
Open innovation technology and techniques, and specific innovation management software, help companies overcome these difficulties, offering an efficient way for new ideas to be collected, refined, implemented, and monitored in order to generate a quick ROI. These inputs can be solicited from employees, customers, social media followers, even the general public at large. There is a range of service and software providers gaining more and more experience in guiding businesses through the processes of leveraging external networks. This can include accessing specialist skills and flexibly scaling resources according to project pipeline demand. Here, we take a look at ten of the top open innovation platforms.
Where a client name is highlighted it is linked to a case study of how they benefited from using open innovation.

HeroX was co-founded in 2013 by serial entrepreneur Christian Cotichini and XPRIZE founder and futurist Peter Diamandis.  HeroX helps organisations solve any challenge in any field by using the power of their crowd combined with a turn-key, easy to use platform. They make crowdsourcing simple and easy, with a 90% success rate and over $30 million awarded through resolved challenges.
The sponsoring organisations or individuals post the work or solutions they seek as an open call, adding guidelines and a prize. Solution providers from HeroX's crowd of over 167,000 solvers in more than 180 countries then self-select their participation and submit their work. The sponsoring organisation selects the top entries and awards the prize.
HeroX has solved thousands of challenges, successfully driving innovation for world changing organisations like NASA, GE, Lululemon (athletic apparel retailer), Anheuser-Busch, Lockheed Martin, NFL, Harvard Innovation Lab, NBC and hundreds of others which are great open innovation examples. Here's where to go if you are considering or already have a challenge that HeroX could help to resolve, or to enrol as a solution provider: https://www.herox.com/. 
Open IDEO 
Open IDEO was founded in 2010 and is headquartered in San Francisco, California. It positions itself as partnering with leading organizations to drive collaboration, innovation, and impact around the world's toughest social and environmental problems.

An example of the issues they seek to help resolve is the current  "Beyond the Bag Challenge": How might we transport goods from retailer to destination in a way that is compatible with diverse retail systems, delivers ease and convenience for customers, and reduces environmental impact?
Clients include The Rockefeller Foundation, the Ellen MacArthur Foundation, McDonalds, Starbucks and Nike.
Wazoku
Wazoku launched in 2011, and is headquartered in London with offices in Bristol, UK and Copenhagen, Denmark. It works with organisations such as Waitrose (supermarket), HSBC (bank), Diageo (drinks)

and the UK Government, helping them embed innovation as a core, strategic, everyday capability through capturing, collating, and evaluating raw ideas to select the ones to transform into actionable improvements. Their mission is "to change the world one idea at a time."
Wazoku's core product suite, Idea Spotlight, is a customisable off-the-shelf solution with modular design that ensures scalability whilst meeting diverse requirements of complex global businesses. It is sold on a SaaS basis, meaning customers license the software instead of making a single upfront purchase. This results in a closer ongoing relationship and a high level of recurring revenues.
In July 2020, Wazoku acquired the US platform InnoCentive and its global network of almost half a million expert problem solvers. In November 2020, it announced it was partnering with innovation consultancy Schumpit to extend its international expansion into Spain and Portugal, where it already worked with Parlem Telecom, a leading telco, and a range of manufacturing, retail and pharmaceutical clients. At the same time it also partnered with Latin American innovation consultancy Transforme, which has offices in Spanish-speaking Chile and Ecuador.
If it hasn't achieved it already, Wazoku appears intent on creating the world's most comprehensive and powerful innovation technology platform and global community of solution providers.
Brightidea

Brightidea's mission is to "create a world where the best ideas win." Since 1999, and through offices in San Francisco and New York City, they have so far helped over 300 global brands with innovation management, idea management, open innovation, crowdsourcing, hackathons, digital transformation and product development. Clients including Accenture, Bayer, GE, GM, Merck Healthcare and MasterCard provide good open innovation examples.
Their proprietary idea management software is called Idea Box. They offer different products to harness the ideas and co-creativity of employees, to develop and nurture an ecosystem of external innovators, and to quickly identify the best idea prospects in an incubator hot-house.
HYPE Innovation
HYPE began in 2001 in Bonn, Germany. Today, it has over 100 employees based in offices in Germany, France,  and Boulder, Colorado. It aims to work as a partner with its clients to co-develop innovative and transformational strategies.

They offer a range of dedicated tools to address varied innovation scenarios, and all the innovation activities can be tracked on a unified platform to provide integrated solutions and maximise value creation.
With HYPE Innovations' support, organizations can engage employees, customers or partners in idea generation and collaborative problem-solving. Clients include global companies such as Airbus, AkzoNobel, ConocoPhillips, Deutsche Post DHL Group, Fujitsu, Mattel, Merck, Nokia, Saudi Aramco and Siemens.
HYVE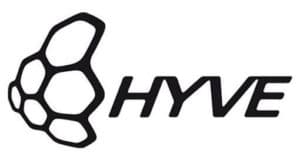 HYVE launched in 2002 and is based in Munich, Germany. It has international offices in Austria, Canary Islands, Switzerland and Indonesia. HYVE specialises in consumer-centric product development and business transformation. They describe themselves as "the speedboat helping corporate tankers to innovate the lean way and encounter the disruptive changes of today."
They invent, design and develop product innovation technology, services and business models within an end-to-end process starting with customer insight generation at what they call the "fuzzy front end" of innovation, and concluding with production and market entry. All activities are focused on value co-creation with consumer communities who are always at the centre of the process. Interdisciplinary teams combine skills in three convergent dimensions of hardware, software and data analytics that are the building blocks of today's products and services.
HYVE has worked with 70% of DAX-listed companies (Germany's stock exchange) as well as with other international and small or medium-sized companies. Notable clients are Audi, Allianz, P&G, LEGO, Siemens and Lufthansa. 
Planview Spigit
Spigit began in 2005 and is based in San Francisco, California. By 2012, the company was the fourth fastest growing software company in America. In 2013 it merged with Mindjet to enable businesses to use crowdsourcing to develop great ideas, and then make those ideas a reality. Customer acquisition is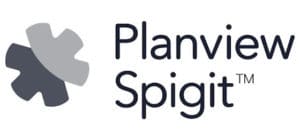 expensive for open innovation platforms, and access to Mindjet's clients through being introduced as a new in-house service was a win-win for both companies. In December 2018, Spigit became part of the Planview software management company which is headquartered in Austin, Texas. Their 700 employees serve more than 3,000 worldwide enterprise customers.
Spigit defines its role as helping its clients create a culture of innovation to be "agile at scale." It does this by providing a complete software system to manage open innovation and collective intelligence. The system includes tutorials, dashboard analytics, idea evaluation and ranking based on impartial algorithms, workflow automation, machine learning, and peer group voting and commenting on ideas.
From idea to impact, Spigit drives employee engagement and powers innovation programs across all major industries including financial services, manufacturing, healthcare, consumer products and energy. Clients include Nasdaq, Polaris, Ryan, Citi Bank, Premera Blue Cross and Cambia.
Nosco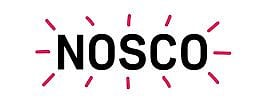 Nosco is a Danish software and consulting company that helps large companies become more innovative through open and collaborative models of innovation. They offer a social platform for innovation where companies can run their innovation challenges, build innovation communities, or run open innovation programmes.
Nosco is based in Copenhagen, Denmark, and started in 2006. It is funded by a middle market private equity firm based in Connecticut, USA, which has injected $1.4m in two funding rounds.
Clients include Carlsberg, Volvo, Maersk, Santander and Diageo.
Chaordix
Chaordix was founded in 2006 and is based in Calgary, Alberta, Canada. It is a global leader in customer co-creation and crowdsourced innovation software, powering collaborative communities to deliver customer insights, ideas and open innovation.

Their Chaordix Community Platform allows top brands to connect with their customers, fans and employees in a space where they get control over the member experience. With a custom social feed, brands are able to drive insights, engagement and co-creation through creative challenges, activities, polls and discussions – leveraging "power of the crowd" creativity to solve unique business challenges.
Their global client base includes LEGO, P&G, HTC, Rust-Oleum, Ford, KPMG, American Airlines, Vodafone and Virgin, helping them build engaged communities and co-create new products and marketing success through innovation technology. 
Qmarkets

UK-based Qmarkets has supplied innovation management software solutions to leading companies across the globe since 2008 – including Ab InBev, Ford, Hyundai, Lufthansa, Nestle, and Philip Morris International.  
Qmarkets' software has a suite of products to help enterprise-grade clients capture ideas and amplify ROI from innovation ventures, continuous improvement practices, scouting initiatives, open innovation with customers and business partners, innovation technology scouting for enterprise M&A opportunities, digital employee engagement, and more.
Their USP is a flexible modular approach that allows clients to quickly configure a process that adapts to the requirements of any group within the business, while easily maintaining centralised control and visibility through advanced self-admin functionality. With a feature-rich selection of powerful evaluation tools, a global network of partners, and a suite of products tailored to every corporate challenge or use-case, Qmarkets claim they can help any organization to transform ideas into results, and can provide good open innovation examples.
There are other very good actors in this sector, including 100% Open, IdeaScale, Imaginatik and  IdeaConnection by Planbox. 100%Open provides a useful 30-piece toolkit that covers the whole open innovation journey, from setting a strategy for collaboration to implementing mutually beneficial business models. We're also starting to see more open innovation technology and platforms that focus on only certain industries, such as Ennomotive and the Australian platform Unearthed in the engineering sector. Could you let us know of other open innovation platforms you have used or heard good things about, or tell us about some open innovation examples?