As I recap the last day of the year with a ton of lessons learned, 2015 was a remarkable year for all of us. I am confident that 2016 will be the year of Impact and BOLD moves at Crowdsourcing Week as the society is transitioning into the world of abundance.
Despite its tremendous growth in North America, crowdsourcing is on its way taking roots in Europe, Asia, Latin America and in other emerging markets like never before. Crowdsourcing will not just be a buzzword anymore, but its influence and impact will shake and transform our way of life, both online and offline.
Here's what we have in the pipeline:
CSW Global in London – as part of our growth journey, we are now fully operational in the UK. This is our fourth Global conference and sessions will be around Finance, Smart Cities, Crowd Innovation, and Business Disruption. For more information go to: https://crowdsourcingweek.com/csw-global-2016
Third Annual CSW Europe – our signature weeklong conference is coming back to Brussels to spark more discussions and actions among governments, corporations, and individuals in crowd economy.  Stay tuned for more details.
Hello, Africa, Middle East and Latin America! – earlier this month, we announced our two upcoming summits on our roadmap: CSW Summit Johannesburg and CSW Summit Tehran. We are planning to go extra miles one city at a time, including Sao Paulo, Madrid, Chicago, Taipei, Shanghai, and Dubai.
New Dimension in Crowd Innovation Processes – we are expanding our network of partners for CSW2 across the world. This includes identifying key components for your stakeholders with 5P's of the Crowd Economy by unlocking human potential within organizations.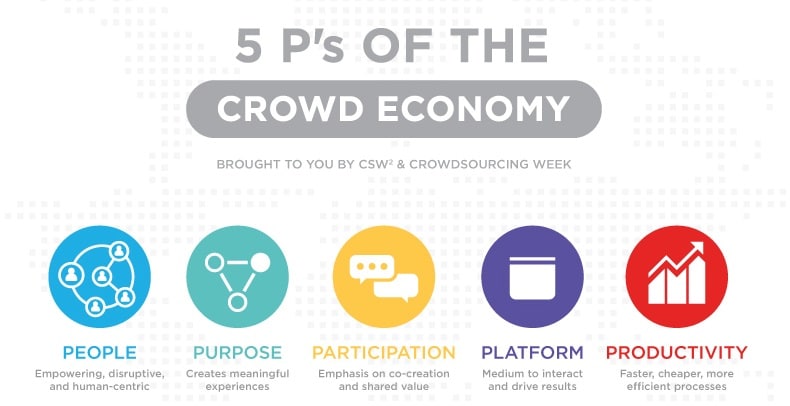 Find out how you can get involved: http://ow.ly/WoQ6t
Crowd Economy Academy – we will be launching our online academy to enable more people on the grassroots level to learn and leverage the skills and techniques of crowdsourcing.
As Bradley Paisley puts it, 'Tomorrow, is the first blank page of a 365-page book. Write a good one.'
I wish you and your family a Happy & Healthy 2016!
Epi