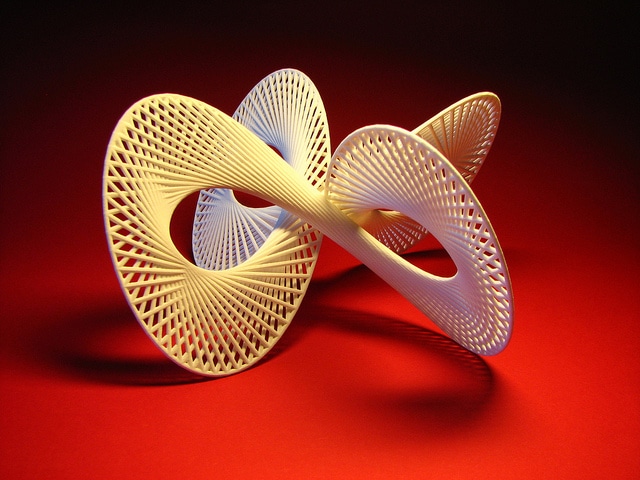 3D printing is not new, with early technology appearing in 1980's but in recent months, consumer 3D printing capability has gone mainstream with companies adopting creative ways to encourage designers and enthusiasts while creating markets and innovations in the space.
Below are 6 companies that are making consumer 3D printing accessible in Europe and effectively engaging the maker community.
FabAllThings is an interactive design platform where anyone can get involved in product creation. Anyone can submit design ideas for product lines, vote on what gets made and personalise products for themselves. FabAllThings takes care of manufacture, distribution and sale of products. Each month there is a new call for a design (jewellery to furniture to t-shirts.) Designers submit their designs and the community votes on the designs. FabAllThings manufactures the winning products within 4-6 weeks and then sells winning products with designers receiving royalties.
Shapeways, based out of Eindhoven, Netherlands and New York City, invites designers to design and upload their creations to the site. They can then choose materials and the company prints the object in 3D.  Once completed, the product can be shipped anywhere in the world.
iMaterialize is a 3D printing platform based out of Belgium that allows users to upload a 3D design and instantly see the price for their models. They can choose from a large selection of materials and colors, scale design(s) to the ideal size, and order as many copies as they want.  In addition the site offers designers an opportunity to show their talent and sell their products through online stores. Can't design in 3d? You can hire a designer or advertise your services through the platform as well.
Based out of England and Wales, 3D Creation Lab can turn your designs into reality. A user can send them design for a quotation and when they are ready to order 3D Creation Lab will print it and ship it to you – it is as simple as that. The site also has a gallery of tutorials and FAQ's to help with your design questions and needs. If you don't have a 3D CAD model, 3D Creation Lab can can convert your 2D drawings or sketches into a 3D CAD model for you. 
Twikit is a 3D customization platform that helps brand and designers customize their products with their fans and customers. Twikit enables fan communities to create personalized versions of  the designs and products they love with tailor-made toolboxes and creation apps that get them going. Twikit even helps designers integrate these services into a website or app. Once fans tweak and order personalized products, Twikit's technology translates it to a digital design that is ready for 3D printing. By integrating with a manufacturing service, Twikit takes care of the entire customization service until product delivery.
iMakr.com is an online store selling a wide range of 3D printers and materials, 3D art and 3D scanners. iMakr also operates the world largest 3D Printing store over 2 floors in Central London. The store sells best-in-class 3D Printers, 3D Scanners, Filaments, Finishing solutions and 3D Printed objects by renowned designers. The iMakr Store also operates a 3D scan yourself service, as well as training, classes, workshops and demonstrations. You can even rent a 3D Printer with or without an operator for half day up to several weeks. iMakr.com also purchases 3D printed objects from 3D printing zealots.
Special mention:
Amazon last week announced an online 3D printing store that will lets users customize and print products in 3D. Though this has debuted online in the US for now, we will surely see this globally soon.
Makerbot, 3D Printer manufacturer has launched a European arm to pave the way for 3D printing beyond the US. Makerbot, wants to lead the desktop 3D printing industry "in practically every major European country".
All the above services aim to make 3D printing more accessible and engage the creative community become designers and inventors. Though I do not see the need for 3D printers in homes universally, access to a 3D printing facility or walk-in kiosk for rapid prototyping is here.