It's little more than 10 years since Indiegogo and Kickstarter launched their reward crowdfunding platforms. Both began as a way for creative arts productions and projects to source funding, and are now commonly used for commercial purposes with far higher targets that leave asking friends and family for their support way behind. As project ambitions have grown, so have effective tactics and the use of technology and professional marketing to boost reward crowdfunding results. Here are eight ways to improve crowdfunding results.
Figures from the crowdfunding agency The Crowdfunding Formula show that more reward crowdfunding projects fail than succeed, a split of around 60/40. At the highest performance level, 0.1% achieve pre-orders or sales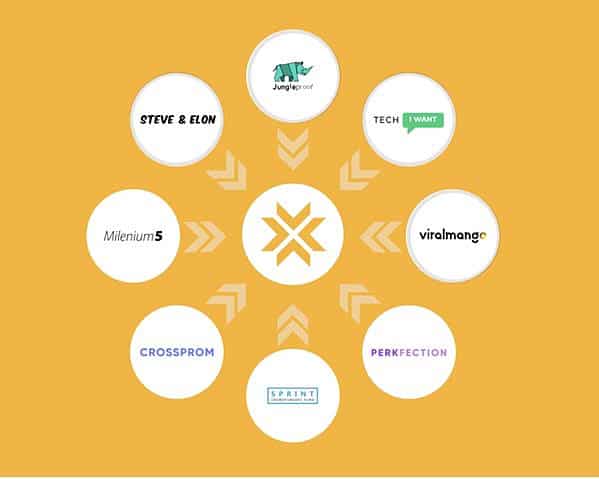 valued at $1 million or more. TCF now works only with projects that aspire to reach at least a $1m target. In their five years they have  helped 13 projects to do so, and worked with many others that tried hard but didn't quite get there.
They have created a sophisticated ecosystem of service providers that support crucial elements of a crowdfunding project. Even for projects with far more modest targets, this summary of TCF's ecosystem identifies activities that ought to be considered to just be among the 40% that succeed on any of the 2,000 or so reward crowdfunding platforms that now exist around the world today.
A consumer review of your product
Jungleproof is a one-stop shop that provides support at all early stages of transforming an idea to a product and bringing it to market.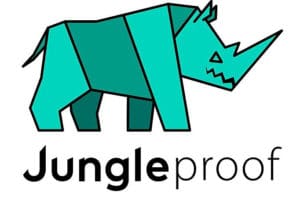 By creating a unique 3-page e-commerce website, Jungleproof crowdsources public interest in new products, the strength of any intention to purchase, and signs up early stage supporters who agree to give their support in the expectation to qualify for special discounts. Each product's scores and performance are benchmarked against industry averages.
The platform can then also help new startups to create a website and add product landing pages to sign up people who are interested. Promotional packages are also available from Jungleproof to drive relevant traffic to your website that will ultimately boost reward crowdfunding results.
Be found by early adopters
Steve & Elon is a product discovery platform which aims to build a community of tech lovers and early adopters in other product sectors. People can submit their own (or other people's) products, for free, and they are assessed based on their freshness, value and worthiness to the community. If a product is

accepted and posted, the community's other members/users are able to discover it and vote with the help of unconventional vote buttons (cool, crap and wtf). Links to original sources are included to help users acquire those products, if they wish. 
The platform is used by innovators who want crowd feedback before they commit to working with The Crowdfunding Formula to generate at least $1m of reward crowdfunding orders, and also by major corporates such as Nike, Leica and Nokia who want to get feedback before they progress much further from prototypes to a full production run.
At the moment there are around 2,000 monthly active users and 10,000 newsletter subscribers. The numbers are growing and it's proven to be a surefire way of improving crowdfunding results.
Managing product availability

If your aim is for $1m of pre-orders or sales, it will definitely help to have an automated reward management process like Perkfection for replenishing item availability that can be programmed according to a bespoke urgency and pricing timeline.  Don't believe sluggish sales mean you have to drop prices  to boost reward crowdfunding performance – it is possible to create urgency to order a product by putting the price up at pre-announced moments.  
Affiliate marketing
Being an entrepreneur and a startup founder can at times feel a bit lonely if you don't find allies to collaborate with. CrossProm helps identify cross-promotion opportunities with complementary products and innovations that are also crowdfunding. Support from third parties is a great way to improve crowdfunding results.
You'll be able to retarget each other's site visitors to increase conversations with people in the market for new products. CrossProm will also enable you to retarget visitors to a Kickstarter project who looked at it but did not back you.
CrossProm is at the beta stage of its development, does not yet charge users and is not accessible on smartphones.
Video production

Crowdfunding projects can sometimes take off or sink without trace, depending on what people make of the video. Don't fall for a production team that wants to make a corporate style video that says friendly and reassuring things but fails to stimulate desire or include a call to action. Milenium 5's professionals create clear stories which prompt positive emotional connections at multiple levels, encouraging action to place orders. A powerful video is a must-have to improve crowdfunding results.
Validation by crowdfunding aficionados

Being mentioned by recognised opinion leaders and opinion formers can be extremely valuable. Tech I Want produces a weekly newsletter with news on new products curated by a community of crowdfunding experts who regularly help innovators transform their ideas to reality. 
Subscribers to their Newsletter are among the first people to hear about early bird discounts off some of the products featured each week, and regular project backers are rewarded with further savings.
Influencer marketing
This is an increasingly important aspect of marketing, though how does anyone go about it, and then measure value through an assessment of return on investment? The Crowdfunding Formula directs its clients to ViralMango, a platform that provides knowledge and experience to deliver top class influencer marketing through tried and tested strategies and hacks. Support from third parties is a great way to improve crowdfunding results.

Even if you're not actually going to use ViralMango, a series of blogs on their site from various contributors explain how to find the right influencers for your product to begin with (professional influencers, not celebrities in music, film, sport etc), how to get the most from your sponsored posts, and how to measure their impact and effectiveness while you have all the rest of your digital marketing and social media activity running.
Unlock marketing funds
Startup founders are unlikely to have access to much of a marketing budget to boost reward crowdfunding results. Early crowdfunding success through strong pre-orders, however, can identify a level of latent demand in the marketplace. Don't be left wondering what would have happened if only more people had known about your great product!

TCF works with Sprint who, if their experts agree, provide up-front funding through TCF, and also through other crowdfunding agencies, to pay for some advertising. 80% of the funds Sprint invests are in crowdfunding projects that are already running successfully. Additional marketing can cetainly improve crowdfunding results, and draw the attention of contacts who can be valuable for the next stages of company growth.
Payback can be in the form of the capital sum plus interest once a project is complete, or equity in the business, or a blend of both.
The money comes from investors prepared to take higher investment risks in pursuit of higher rewards compared to the returns available from 'regular' retail investment products.
Don't miss our Crowdfunding Day on December 9, 2021
We have assembled a global team of top crowdfunding practitioners, enterprise leaders, and disruptive innovators who understand the fundamental shift towards the new crowd economy and powering breakthroughs together.
Running from 11 a.m. to 5 p.m. Central European Time, three parts of the day will cover reward-based, equity, and property/real estate #crowdfunding. A limited number of early tickets are free, then they are €37.