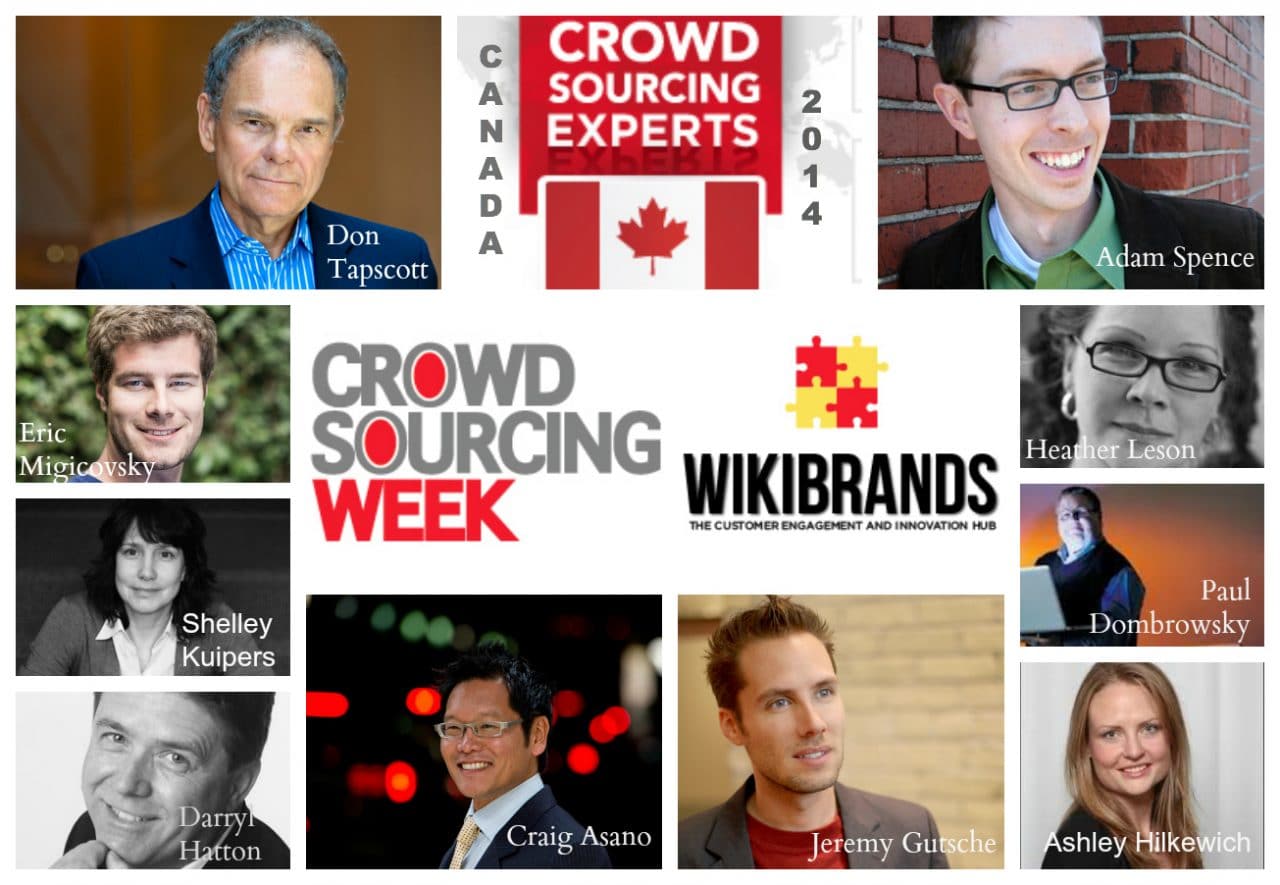 Note from editor:  The Crowdsourcing Week Team, along with our advisors are thrilled to present a new series on our picks for Crowdsourcing Week's Global List of Experts. Over the next few weeks, we will share our lists of global innovators shaping the conversation on the crowd economy. Sean Moffitt of Wikibrands is curating our first list on Canada' s thought leaders. Over to Sean.
A lot of great choices for Canada to kick off our Global Crowdsourcing List of Experts Series.  Given
my own location,
 we thought we should start north in our 50-country collection of geo-specific collection of crowd experts, influencers and practitioners.
Here is our best crack at our Canadian top 10 (in no particular ranking), but we could have easily added more (please add your own in the comments area). We also hope you can add your Canuck insight to our first annual
Global Crowdsourcing Survey. 
#1 Don Tapscott, The Thought Leader 
Claim to Fame: One of the world's leading authorities on innovation, media, open collaboration, the economic and social impact of technology and current lead of 
Global Solution Networks 
Latest Tweet of Substance: Smart societies: from citizens as sensors to collective action 
http://ow.ly/tlu2G 
#2 Eric Migicovsky, The Crowd Campaigner