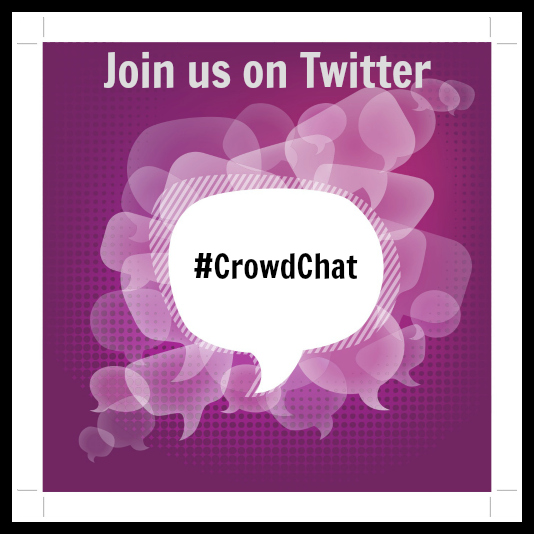 We are so thrilled to announce that Ross Dawson will be joining us for our next Twitter #CrowdChat — the man who wrote what's considered "the must-read bible on using crowdsourcing effectively."

How to even begin introducing Ross Dawson? He is a globally-recognized futurist, entrepreneur, and strategy advisor who is founding chairman of four companies, including international consulting and ventures firm Advanced Human Technologies. You may recognize Ross from his frequent media appearances on CNN, Channel News Asia, ABC TV, and Today. To top it all off, he speaks five languages – Asombroso!
Ross will be chatting with us about Crowd Business Models, meaning business models where crowds serve as the main contributors of value. Why organize a firm around a crowd? And what's next in this innovative new frontier? Tune in to find out and ask Ross your own questions!
Party Details:
What: Ross Dawson, Beyond the Cloud: Business Models in the Crowd
When: Jan 23, 1 pm Sydney Time, Jan 22, 9 pm EST (Check time in your zone)
Where: Twitter hashtag #CrowdChat
Who to Follow/Panelists: @rossdawson @lplus, @crowdasia, @rskemps
Moderators: @Crowdweek
More about Ross: http://rossdawson.com
A sample of twitter questions we will be asking Ross:
Q1. In 140 characters or less, what is a crowd business model?
Q2. Why develop my business model around the crowd?
Q3. Who is already implementing innovative crowd-based models, and in what way?
Q4. Are there advantages to integrating the crowd into the foundation of your business, as opposed to only using crowds for select aspects?
Q5. How do crowd business models generate revenue? What monetization approaches are most relevant?
Q6. What are the challenges of scaling crowdsourcing in a business?
Q7. You've said the role of reputation is crucial for crowd-based businesses. Why is that?
Q8. What are some other keystones for success?
Q9. As a leading futurist 🙂 can you tell us what the next 5 years hold for crowd-based business?
Q10. What are some of your favorite resources for someone interested in crowd business models?
Join us on Jan 23, 1 pm Sydney Time, Jan 22, 9 pm EST (Check time in your zone)
(Read about our previous crowdchats here)