The concept of crowdsourcing remains sometimes misunderstood, and can still be confused by non-users with outsourcing. Before I launched Crowdsourcing Week in 2012 I ran a virtual advertising agency in New York City, and so I feel perfectly well qualified to talk about crowdsourcing creative advertising content. Other articles featured on this platform cover the use of crowdsourcing to deliver content marketing, and crowdsourcing feedback from brand users to support new product development. What I will also look at is how the growing development of crowdsourcng advertising content is changing Marketing Managers' roles.
Crowdsourcing can solve many problems, though what sort of problems can there be? The standard client/advertising agency relationship was usually based on a selection process that resembled a beauty pageant, though with tough negotiation of fees. A contract ties the two parties together for at least a length of time that enables the agency to recoup the investment it made to secure the business to begin with. The work for each client is delivered by agency full time employees, who may change over time and be of varying style or quality. And everyone is housed in expensive city office space that the clients' bills have to cover.
This business model evolved to provide advertising agencies' clients with a level of branding and marketing insight they lacked as an internal resource, which can these days be easily remedied. Big budget advertising operates through booking time or ad space in major paid-for media of television, billboards, cinema screens, radio and magazine and newspaper print outlets, and filling that time or space with expensively created massages that would perhaps be crafted months beforehand. 
The business model does not cope with today's fast moving needs for content to use within hours on the "always on" social media; with the simpler and more directly transactional messages required for on-screen remarketing; nor with demand for a relentless stream of video content required for clients' email campaigns and website content.
Crowdsourcing advertising content delivers three main solutions for clients who break out from the 'old school' agency relationship model:
It provides more creative options, delivered by people who will usually be paid only if their work is selected. They provide more diversity because they are not all based in the traditional big city advertising centres such as London and New York. Creators are always most likely to respond to requirements that match their own passions, talents and tangible resources, so their response will be relevant and salient.

It is a faster process – freelance creatives are not paid fat agency salaries to spend weeks at a time developing ideas for multi-million dollar tv commercials. They need to work on a faster pipeline of smaller projects because maybe only a few of them will bring them a pay day.

Greater efficiency makes crowdsourcing a lower cost option for clients, without clients' bills having to cover high overheads.
Platforms for crowdsourcing advertising content
There are a number of crowdsourcing platforms that advertisers can go to for creative advertising content. More clients are taking the overall management of the advertising creative process in-house, or they can choose an advertising specialist at an online digital agency such as Croud in the UK or Crowd in Brazil to manage the process for them.
Direct sources of freelance creative talent include this selection: 
TONGAL, which is an on-demand virtual studio facility with

an online community of writers, directors, and production companies; 

Genero for

video marketing and content production; 

Crowdriff for visual content marketing software for travel and hospitality brands; 

99Designs, now owned by Vistaprint, for connecting with graphic designers; 

DesignCrowd which has an emphasis on startup requirements such as logos, websites, flyers, branded merchandise and print advertising. Over 50,000 briefs on DesignCrowd have been packaged as contests to inspire the best response from its network of almost one million designers.

Other more ubiquitous platforms that provide access to networks of creative professionals include Freelancer.com and Fiverr. Though in these instances the user seeking content has to pre-select content providers, so these platforms are more like outsourcing than crowdsourcing.
There are already signs of consolidation among platforms to provide Marketing Managers with more of a one-stop shop for all their requirements when crowdsourcing advertising content. TLNT Holdings has acquired Talenthouse, Ello and Zooppa, which between them in the last 12 years have built a diverse, vibrant and talented community of multi-disciplined creators around the world.
Global advertisers including Netflix, Coca Cola, adidas, Warner Bros and Lexus use these platforms to source a range of anything from videos and television commercials, out of home designs, branded merchandise and product packaging ideas to social media executions and experiential event concepts.
To develop talent among the next generation of providers, TLNT Holdings have launched a platform called Untitled that allows 11 to 18 year olds to get involved.
The changing role of a Marketing Manager
The move to more use of crowdsourcing advertising content means that the client Marketing Managers have to learn to work in different ways. Particularly if they are going to manage the whole process themselves, rather than appoint an external specialist to do it for them. They have to know how to manage the processes of working with crowds of independent providers rather than an in-house team of emplyees or an 'old school' agency. The process is more clearly transactional and less about relationship building.
The changing roles and important skill sets of a Marketing Manager are further tested by advertising campaigns that rely on user-generated content. This where any product user or customer can create their own version of what a brand and its products means to them. 
Almost a year ago in September 2020, Bonnie Chia, Head of Brand at WWF International told us how the World Wildlife Fund's 'Earth Hour' initiative began in Sydney, Australia, in 2007. They created a moment to get everyone to dim their lights for an hour. Coverage of the annual global event is a great way to encourage people everywhere to think about the future, and introduce the topic of sustainability and the solutions that are needed all year round. It reassures every participant they are not alone, and are part of a global movement based around citizen science.
To encourage people to use their own communication channels prior to the event, WWF makes content available for activists to access from an open source and tailor to create their own unique messages. Initially, WWF were wary of this approach, believing they needed to protect their "brand values."  In time, it became apparent that more people became involved if they were able to make personal decisions over the messages they contributed to the overall media presence. Less central control by WWF, with a lighter grip on the levers of power, resulted in a bigger and better outcome.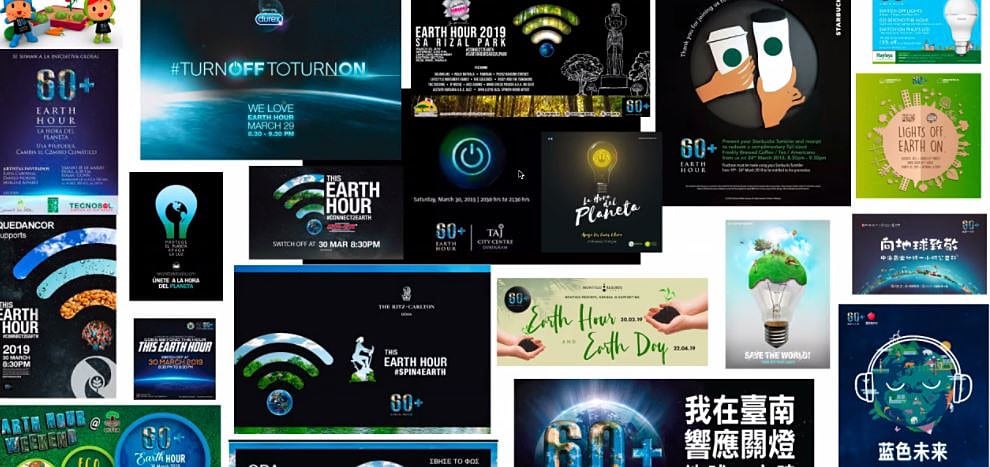 The near future
It won't be long until the briefing and management processes a Marketing Manager must master for crowdsourcing advertising content will include AR/VR/XR experiences, when Marketing Managers can put themselves in a room with their content providers. The pace of this will come down to how long it takes Facebook and Apple to develop their ecosystems.
There are also the developing roles of NFTs to consider (non-fungible tokens). Initially conceived as a means to verify ownership of digital assets in the arts world, users have moved swiftly to widen their scope. Brand owners can release limited edition NFTs to encourage a bidding war, and enjoy the media coverage that results from it. Early adopters can be encouraged to invest in them for undefined benefits that may become available at an unspecified future date.
NFTs can grab media attention, and deliver an on-going income stream. Smart contracts can be built in so that every resale means a royalty payment back to the NFT minter (the originator) – and that applies whether an NFT is sold on by transient owners for a profit or at a loss.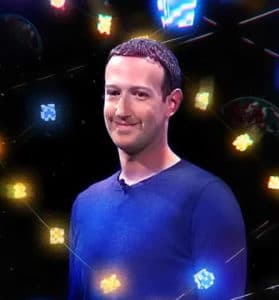 Then there is the "metaverse," a concept that has been mentioned on earnings calls for Microsoft and Facebook. Mark Zuckerberg describes it as a kind of "embodied internet, where instead of just viewing content – you are in it," via special virtual reality (VR) and augmented reality (AR) technology. The idea is to create a sort of next-level Internet overlaid on our physical world that will impact on our social presence, office work, and entertainment. This is a topic we will return to, and it sounds a great tool for Marketing Managers to interact with stakeholders when crowdsourcing advertising content.
Have you some experience of what it's like to be a Marketing Manager these days? We'd really like to hear about how you feel the role is changing, which technology helps you most, and what new skill sets you believe will need to be applied.