AI technology is increasingly used to open up new horizons for scientists and researchers. It enables analysis of masses of data much faster than humans can manage, identifies deep trends and patterns that could be indiscernible to human analysts, and can better keep up-to-date with the plethora of scientific research findings published around the world to connect relevant pieces together.
Though as much as AI and machine learning can cope with masses of data, they also have an insatiable appetite for more and more data to improve the eventual decision-making and provide unbiased feedback . Feeding machine learning therefore often requires human input on a mass scale from "citizen scientists."
What is a "citizen scientist?"
Citizen scientists are people with an interest, but no qualifications, in science-based topics and who are prepared to volunteer their effort and input towards scientific projects. A number of platforms now exist to provide an interface between the legions of citizen scientists and project leaders or sponsors who require their help.
Zooniverse has a network of over one million volunteers and is one of the biggest citizen science platforms in the UK. A great example of the social benefit from their work is their partnership with Cancer UK on launching Cell Slider, a project which to date has involved volunteers in analysing more than two million images of cancer cells.
In Janaury 2020, the scientific community acknowledged newly categorized northern lights first recorded by amateur photographer citizen scientists in Finland in October 2018. They discovered a new auroral form of nighttime light displays in the atmosphere that resemble a striped veil of clouds or dunes on a sandy beach.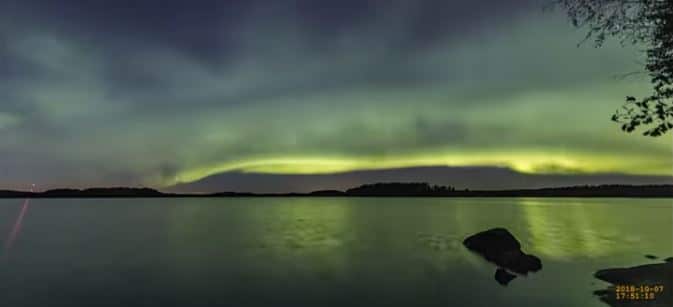 A global challenge for citizen scientists
A global 2020 project relying on citizen scientists is the City Nature Challenge. 200 cities around the world will compete to see who can make the most observations of nature, find the most species, and engage the most people. In the first stage, running April 24-27, volunteers will record and submit images of plant and animal life. In the second stage, April 28-May 3, people will try to identify what's in all the images.
In 2019, Cape Town in South Africa recorded the most observations and the greatest diversity of species. San Francisco in California had the most participants of any city, with 1,947 people taking part. 
In total, over 35,000 people provided 963,000 images and identified over 31,000 species of plant and animal life. Scientists can track trends from one year to the next, and the resulting library of images can then be used by other people on different projects and for different purposes. Here's a link to the cities taking part on 2020, perhaps you'd like to get involved:  http://citynaturechallenge.org/city-list-2020/
Citizen science in less developed economies
However, as the map of the cities in the 2020 City Nature Challenge suggests, there is an inherent bias in citizen science projects towards more developed economies where people are served by better built environment infrastructure and have easier access to smartphones and the internet. In the interests of better results it is important to encourage participation from diverse communities of citizen scientists with different languages, customs and cultures.
An example of research being driven by an economic imperative in a less well developed infrastructure is in Argentina. The country is the world's second largest honey producer and the third largest exporter, though every year 30% of its bees die. Beyond producing honey, bees and other insects such as butterflies and flies pollinate more than 75% of the most important crop types grown today, scientists say.
A very recent project addressed this issue through recruiting citizen scientists as part of a project to research bee health issues. Previous research on bees has largely been confined to North America and Europe. The number of instances of observing bees has climbed in recent decades, probably due to more researchers going into the field to document and study them, during which time the number of observed species has fallen.
Eduardo Zattara and Marcelo Aizen of the Pollination Ecology Group at the Biodiversity and Environment Research Institute in Rio Negro, Argentina, found the same pattern. It is now known that declines in the number of bee species have occurred on every continent with the exception of Australia and nearby islands. Zattara, now also a visiting scientist at the Smithsonian National Museum of Natural History in Washington, D.C., hopes the study prompts other scientists, policy makers and business leaders to take action to reverse the decline.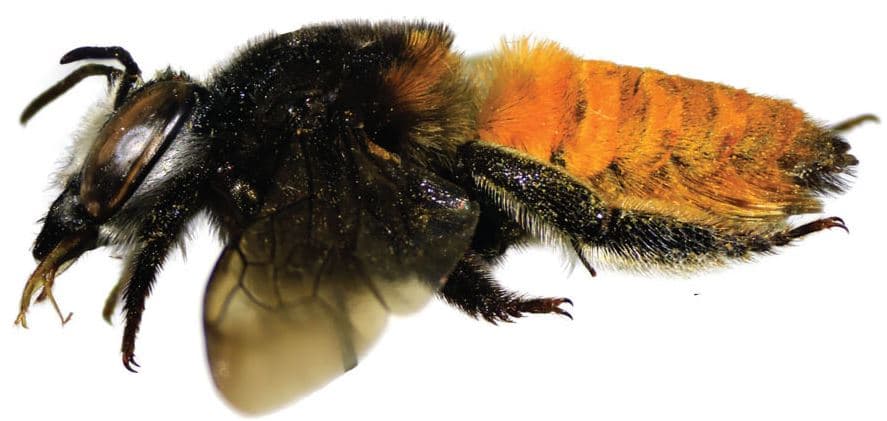 BOLD Awards 2020
The public round of judging the BOLD Awards 2020 has closed and an international panel of judges will now assess nominees on the shortlists in all 12 categories. The eventual winners will collect their awards at a black-tie gala dinner hosted by event partner H-FARM just outside Venice, Italy, on March 27th. And you can be there to network with the CSW team, judges and VIPs and winners who are spearheading breakthrough innovations throughout the world. Apply here to attend, if you're BOLD enough: https://bold-awards.com/bold2020vip/