Amid alarmist media coverage on the predicted numbers of jobs that will be lost to the combined effects of automation, artificial intelligence, machine learning and robotics, we like to take a regular look at some of the newer job opportunities that hardly existed just a few years ago. They may give clues to future types of careers that will be less likely to end up on the employment scrapheap.
We recently highlighted a number of vacancies in the cyber security sector posted by major companies. This is a significant, on-going trend. The Center For Strategic & International Studies recently released a report estimating that close to $600 billion, nearly 1% of global GDP, is lost to cybercrime each year. Rewards for people with cyber security skills are set to increase significantly as employers compete for the currently limited talent available.
Most of us currently see this as primarily a corporate issue, and rely on our personal computer security systems to keep malicious scans and malware at bay. However, by as soon as 2020 it is expected that a UK home will have an average of 15 items linked to the internet as the Internet of Things becomes everyday reality. Each item is a potential entry point for hackers to break in and start searching for information of value such as bank accounts, savings and investments.
Having uniform passwords across too many devices is the modern equivalent of going out and leaving the windows open and the doors unlocked, said Emily Orton, CMO of cyber security firm Darktrace on UK national tv.
Darktrace describes itself as the world's leading machine learning company for cyber security. Created by mathematicians from the University of Cambridge, Darktrace's Enterprise Immune System uses AI algorithms that mimic the human immune system to defend commercial networks of all types and sizes. Their self-learning approach is the first non-consumer application of machine learning to work at scale, across all network types, from physical, virtualized, and cloud, through to IoT and industrial control systems. They are expanding with numerous career opportunities across the globe for cyber security specialists and software engineers, plus marketing roles to support their expanding sales organization.
Another employer taking cyber security seriously is the food delivery service Deliveroo. They have announced plans to recruit 250 data scientists, software engineers and cyber security experts to work in London, UK. They currently have 76 vacancies posted. This expansion is needed to keep up with demand for its services, and to try and remain one step ahead of hackers. Globally, Deliveroo has 35,000 partner restaurants and works with 30,000 riders. It directly employs around 2,000 people, around half of which are in the UK.
Their 30,000 riders are registered as self-employed operators in the gig economy (though this is subject to a legal challenge in some countries). Gig economy opportunities for people with creative skills looking for project work can be found on several platforms, including Freelancer and UpWork.
There are currently almost 200 project opportunities posted on Upwork related to crowdfunding. Many crowdfunding project owners are looking for a range of help from content and copywriters, filmmakers, people with social media marketing skills, and more recently blockchain specialists and initial coin offering advisers. One aspiring entrepreneur is offering a minimum US$3,000 for a website designer to help create a crowdfunding platform. These are certainly work opportunities that did not exist more than just a few years ago.
Growth in the numbers of people self-employed in the gig-economy has created higher demand for flexible banking services. Freelance income is often irregular and can be subject to delays and late-payment by employers, whereas the bills come in as regular as clockwork, threatening a continuous stream of short-term cash problems and bank charges.
Crowdsourcing Week partnered with Tipalti – a leading provider of automated, global payment services – to help recruit respondents to contribute to a report on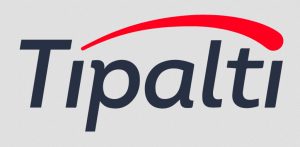 their major concerns over freelance payment systems. Respondents included freelance workers from well-known marketplaces such as Airbnb, Etsy, Fiverr, Contently, iStock and 99designs, among others.
This is also an important issue for these employers because swift, reliable, on-time payment to freelancers fosters loyalty and reduces churn. 71% of respondents indicated that being given a choice of payment methods was important to ensure their loyalty to a gig-employer. Click here for the complete report including in-depth analysis of payment preferences, issues, compliance risks, and early payment opportunities. https://tipalti.com/gig-economy-report
Tipalti has a number of full-time career opportunities at the moment in US and Israel for people with skills including sales, business development, technical support and full-stack system design and development.
Main image credit: Markus Spiske
The future of work and the prospects facing university graduates is a topic that will be addressed at our next international crowdsourcing conference running March 20-24 in northern Sweden. Birgitta Bergvall-Kåreborn, professor in Informatics and Vice-Chancellor at Luleå University of Technology, will talk on "Crowdsourcing as an Employment Provider." A full Agenda can be found here and a limited number of tickets remain available. We'd like to see you there.