What did you want to be when you grew up? This is perhaps rather an outmoded question, isn't it, more suited to a "jobs for life" culture? What occupations can people choose that aren't going to disappear over the next 25 years or so. If Uber has its way automated vehicles will put paid to many taxi and lorry drivers for a start.
One opinion is that the safest jobs will be those requiring some degree of entrepreneurial skills, "creating value by moving resources out of less productive areas and into more productive ones. The people who gather the skills, flexibility, charisma, temperament, capital, and relationships to navigate the choppy waters of automation (and consequently stay on the right side of the automator/automated divide) and seize whatever opportunities present themselves in this weird new world, will be the ones who avoid drowning."
This is more a list of soft skills and a way to behave than an occupation to follow or an idea of qualifications to acquire. How should education develop to prepare people for a new employment landscape? We have gathered some of the world's finest thought leaders to talk on these topics and generate much debate and discussion at Day 5 of CSW Europe 2016 in the city of Brussels on November 25, a themed day covering Future of Work, Education and Entrepreneurship. The programme is designed to emphasize cross-disciplinary learning, presenting perspectives from a wide range of public and private sectors together on a single stage. Our Premier Partner this day is KU Leuven, the Katholieke Universiteit Leuven,
The conference is for everyone from startups and entrepreneurs to C-Suite level, government and not-for-profit executives who want to explore best practices in crowdsourcing and the collaborative economy that are fundamentally changing society, mindsets and possibilities across whole industries. There will be no long and drawn-out presentations. By contrast, expect rapid-fire speaker sessions and lively panel discussions every day, with interactive breakouts designed for maximum enjoyment, impact, and learning. You can see a full Agenda and tickets are available now.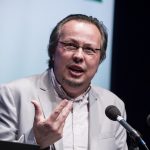 Speakers on Day 5 include Peter Bryant who Is the Head of Learning Technology and Innovation at the London School of Economics and Political Science. He will talk about "How Crowdsourcing the UK Constitution Built a Learning Community" challenged conventional educational structures. In 2015, the London School of Economics delivered one of the most innovative educational projects in the form of Constitution UK. The idea was to crowdsource both the UK Constitution and a new approach to learning in the post-digital age. Building on concepts like digital citizenship, connected learning and learning with a community, the project delivered a fully crowdsourced constitution for the United Kingdom by providing opportunities for learning, engagement and debate, whilst equally challenging the idea that education is theoretical, linear and closed.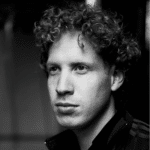 Another speaker describing the education system as closed and centralised around the curriculum and institute is Michel Visser, founder of Konnektid, in his session called "Your Neighbourhood Is Your University".  He asserts we can create an access-driven and decentralised community for education, allowing people to construct their own curriculum by tapping into the knowledge of neighbours, professionals and institutes around them. Find out how to build hyperlocal communities around education by allowing people to share knowledge.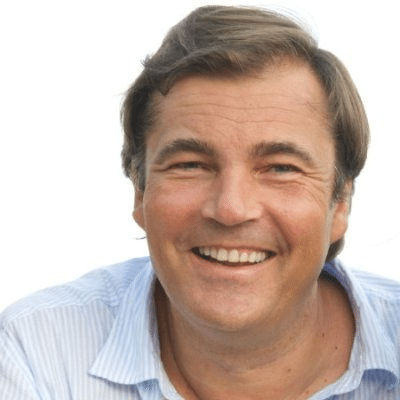 At a time when increasing numbers of people are turning to crowdfunding and other alternative means of finance to launch their own businesses it may appear strange to hear Cedric Donck of the Virtuology Academy ask "Is Funding Your Startup a Bad Idea?" The answer is that it could be, and lead to wasted valuable funds and time spent using the money up if the startup idea hasn't been fully and properly thought through to begin with. Bill Morrow, founder of Angels Den who is a panelist on Day 2, has been heard to say something similar, that what's the point of raising money if you haven't thought through the best ways of spending it to achieve your aims? This session is certainly food for thought for entrepreneurs and those who want to help people prepare for entrepreneurship.
The week-long CSW Europe 2016 will be the largest gathering of the continent's most innovative crowdsourcing minds and leading practitioners of crowd-based business models and solutions to so many of today's – not tomorrow's – educational, workplace and social community issues. Here is a full Agenda and you can register for tickets now to be part of it. Come and join us.