International disruptive innovators and thought-leaders in the collaborative and crowdsourcing-based economy from around the world are lining up to share their insights and news of latest developments at our conference in March 2018 inside Sweden's Arctic Circle.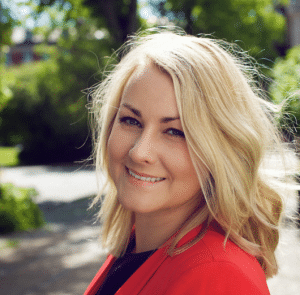 Sara Green Brodersen is the CEO of Denmark-based Deemly, and a thought leader and popular conference speaker on the sharing economy. Sara holds a BA in International Business Communications from Aarhus University, an MSc in E-business from the IT University of Copenhagen, has further qualifications from Cambridge and Stanford universities, and wrote a thesis on the sharing economy.
Deemly is an online reputation and social verification tool for P2P marketplaces and sharing economy businesses. Individual Deemly users can plug in to any of their social media and sharing platform accounts in order to create a personal trust profile to verify their credibility to new contacts. Platform owners can integrate Deemly's proprietary ratings and review system to collect feedback from users to verify the credibility of their service or product, or alternatively identify areas for improvement.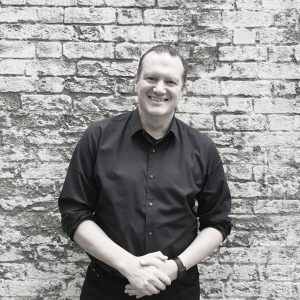 StJohn Deakins is a self-confessed "pragmatic Internet utopian, fascinated by the impact of new technology on human interaction and development as we enter the new Digital Era." He is also CEO of the UK platform CitizenMe, a platform that helps prevent adverse issues arising from personal data being bought, sold and mashed together without the consent of the individuals concerned. In an age when online reputational management is a growing issue, errors can have far reaching repercussions.
CitizenMe allows its users to sign up to an app and curate their online profile. Their data is stored on their smartphone and backed up via encryption to a personal cloud. When a business that may be carrying out market research, for example, requests their data, the user consents – or may choose not to – to the data being anonymously released from their smartphone. At the end of October 2017 their app had 50,000 users. In November 2017 CitizenMe launched an open-innovation tool. Its Expert Network enables companies to connect with experts in the insight industry.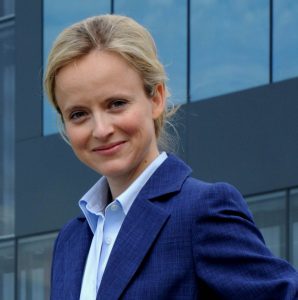 Julia Hoeng is Director of Systems Toxicology at Philip Morris International Research & Development in Switzerland. PMI is dedicated to replacing cigarettes with smoke-free products and that's why they have over 400 dedicated scientists, engineers and technicians developing less harmful alternatives to cigarettes at two Research & Development sites in Switzerland and Singapore. Julia's Systems Toxicology Biology Program team cover a portfolio of projects from in vitro, in vivo and in silico research for product testing.
In collaboration with academic and industry stakeholders, Julia developed the sbv IMPROVER platform that enables organisations to submit biologically-related industrial research systems for assessment by a crowdsourced international team of eminent scientists. Such an independent assessment can help with competing for grants, gain access to relevant high quality data, and raise visibility and recognition through a published journal and an international symposium.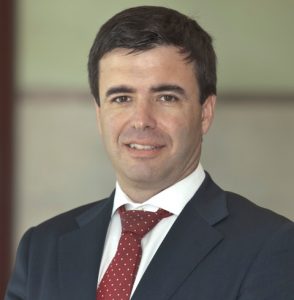 Pedro Oliveira is an academic – Associate Professor at the Católica-Lisbon School of Business and Economics and an Academic Fellow at Cornell University's Cornell Institute for Healthy Futures, and also a crowd economy innovator – founder and Project Leader of Patient Innovation and co-founder of PPL Crowdfunding Portugal.
Patient Innovation connects patients, caregivers, and collaborators throughout the world, enabling them to share solutions, treatments, devices, and other relevant knowledge. Recent groundbreaking developments stemming from their open innovation model include an innovative wheelchair designed by a paralysed man, software invented by a blind man that enables people with impaired vision to see data, and re-inventing the way children with autism can learn through using more visual tools and techniques.
These are just four of the numerous international speakers and panelists at the five-day CSW Arctic // Europe 2018 conference that will be a two-centre event running 20-24 March, with a content focus on trending topics such as Finance, ICO's & Green Bonds, Energy & Sustainability, Innovation and CrowdGaming, Agriculture, Farming, Travel & Tourism in the Sharing Economy.
We have structured it to be particularly useful to organizations that seek transformation through incorporating collaborative crowdsourcing models including co-creation, open innovation, alternative finance, the use and management of artificial intelligence, and decentralization. The limited number of places and remoteness of the  locations, with delegates and speakers staying together in the same hotels, will provide invaluable networking opportunities to discuss what's on your agenda with people truly at the forefront of the crowd economy.
Further details are available here and delegate registration is now open for #CSWArctic18.