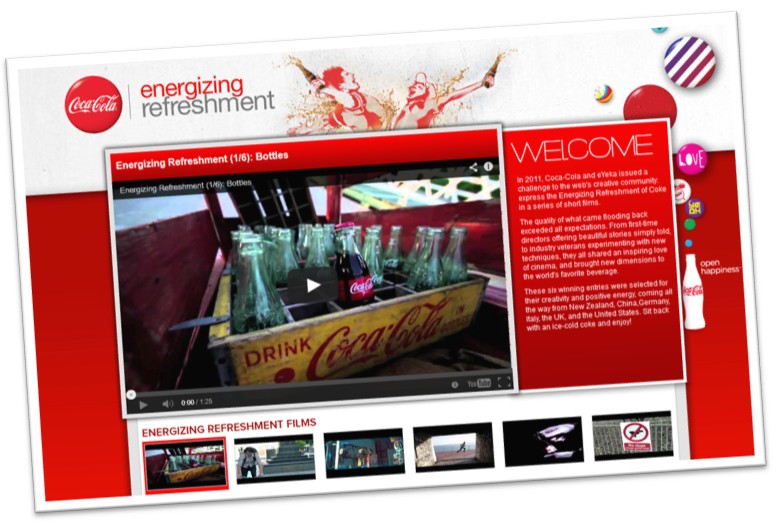 A new whitepaper on video content marketing, written collaboratively by experts from Coca-Cola, Energizer, Asatsu-DK, eYeka, Unruly and ThisMoment, contains valuable and practical information on how to create, select and share video content online.
Consumers are populating YouTube with a staggering 100 hours of video every minute, and it is commonly agreed that video content drives communities, commerce… and increasingly CMO's agenda. Can brands and their agencies, who have been making ads for over 60 years, succeed in creating engaging, shareable online content that delivers marketing value at affordable cost today? Most leading brands are still experimenting cautiously with producing content. Coca-Cola is a notable exception.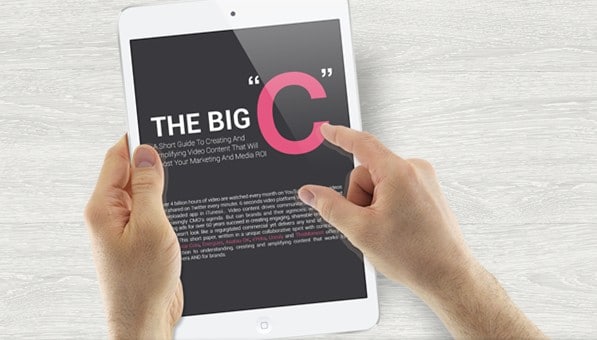 A co-creation project calling on the eYeka community to « illustrate Coca-Cola as an energizing refreshment, in their own style » generated worldwide buzz with over 6 million online mentions. Several pieces achieved top 10% of all-time best ads in sample markets through the Millward Brown Link™ score test, and internally Coca-Cola saw a 100% adoption of the creative materials across markets – compared to an average of 47%. The whole project had cost saving efficiencies of 92% against average agency fees and production costs!
Many other examples are described in this whitepaper. A video contest for Coca-Cola's energy drink brand Burn, which resulted in 135 diverse, authentic and qualitative videos in just 5 weeks, or Schick's Quattro Titanium contest, which highlights the importance of creating branded video content that resonates with the target audience. About the latter, Geoffrey Pickens, Asia Pacific Director, Men's & Shave Prep for Energizer Asia Pacific, stresses that "to create impactful UGC marketers must get their mindset out of the 1990s TV ad brief to embracing a broader objective that does not necessarily include your category or product as the sole focal point."
The whitepaper also provides six practical tips for successful content creation and amplification:
Don't plan for a "viral" campaign
Do it WITH consumers
Aim for a strong emotional reactions
Seed! Don't wait for people to discover it
Create a consistent and shareable experience
Get your timing right
To download the whitepaper in PDF form, you can download it on eYeka's website under the Resources section. If you just want to browse it, eYeka has also put it on Slideshare for everyone to browse. To discuss the topic, the whitepaper's authors invite everyone to use the Twitter hashtag #Cmarketing
Tweetable Insights