The second largest populated country in the world — India — is today the world's third largest startup ecosystem where disruptors are bridging gaps in on-demand services, employment, resource utilization and digital literacy among other categories. But are these technology-enabled startups transforming the traditional economy?
Less than 30% of India's 1.3 billion population use the internet. The estimated number of smartphone users in India will be over 600 million by 2020, a near three-fold jump from the current figure of slightly less than 200 million in 2016. Government initiatives such as Digital India may accelerate the adoption of technology but here is where real transformation is happening.
There are three areas of disruption that are taking India by storm:
1. Assets (accommodation, household goods and transport)
2. Services (domestic help, household chores and service delivery)
3. Expertise (education, online staffing and healthcare)
Technology disruptions on peer-to-peer platforms are seen more commonly in Tier-I and Tier-II cities and platforms on asset category such as Oyo, Stayzilla (rented accommodation), Ola Cabs, Wiwigo (rented cabs), Jugnoo, TukTuk, Telerickshaw (rickshaw aggregators), Orahi, rideIT, Ridingo (carpooling), Food Panda, Faasos, Swiggy (food and beverage aggregators), Olx, BookSellBuy and Quikr (old assets, classifieds portals). These platforms have built trust among participants and participants are building their own trust currency within these platforms.
Along with taxi and rickshaw aggregators, logistics startups such as Moovo, Shipsy, InstaVans, Maalgaadi and Blowhorn are bringing digital literacy to one of the most unreached sections of the population — drivers of trucks and loading vehicles — by providing them with smartphones and internet connectivity.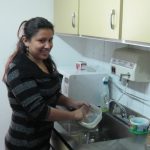 A similar disruption is seen in the services category where platforms such as Helpr, Housejoy, Handyhome, Mr Right and UrbanClap have made possible the delivery of domestic help or household chore services to the users' doorsteps. They are also organising an unorganised sector of skilled trades people such as mechanics, laundry workers, house maids and plumbers who are now finding jobs more easily.
The Expertise category is witnessing transformation in the education, jobs and healthcare market. Coursera — the marketplace for online courses — has 1.3 million Indian users. Other notable platforms in the sector are TutStu, Zeroinfy, Online Tyari, Edgefxkits, Pyoopel (MOOCs, online tutoring), FlexIT, Crowdstudio and Banana Bandy (job/creative gig portals).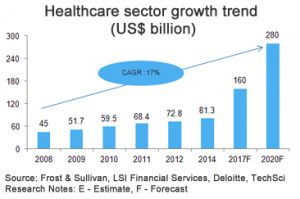 Then there's Indian healthcare market which is expected to touch $280 billion by 2020, clocking a CAGR (Compound Annual Growth Rate) of over 20%. The healthcare delivery sub-segment today accounts for 65% of the overall market. Platforms like Practo, Portea Medical, MedGenome, Lybrate and Medwell Ventures are bringing healthcare expertise, lab tests, medicines, medical reports and records online while maintaining crucial patient data on secured cloud platforms.
And, what about finance? I guess I'll leave it for my next post. The middlemen aren't entirely eliminated, they have only changed. Yet, as I had shared in my previous article The Second Wave of Crowd Economy is Coming it has definitely empowered users today, thereby solving their most complex problems in a personalized manner.
Regulatory Challenges in India
Here are some of the hurdles in India around the Crowd Economy:
Most of the regulations are based on traditional business models and don't specifically address on-demand enterprises or peer-to-peer platforms. For instance, there are regulations for traditional taxi operators, none exists for on-demand transport platforms.
Insurance policies are especially outdated in the wake of sharing economy business models
Inadequate rules for background checks pose challenges to onboard security personnel, drivers, mechanics etc on technology platforms
Each state has its own set of service tax and other compliances so startups face delays and bottlenecks in scaling up
There are many of the 14 parts of crowd economy that India has barely touched and that are essential if it is to become an active contributor to the crowd economy.
Undoubtedly, India promises big potential considering the presence of unorganised sectors and startups who are sourcing user-generated knowledge, though they are yet to taste the potential of people-centric and people-powered platforms. They have succeeded in getting the participation of the people and the platform from the 5 Ps of the Crowd Economy, but they are yet to fully fathom the purpose leading to productivity of the crowd economy.
Are you an Indian business thinking of leveraging crowd intelligence? Join me this Sept 10th at CSW Summit in Bangalore where we will discuss and interact with leading crowd innovators of India and around the world.