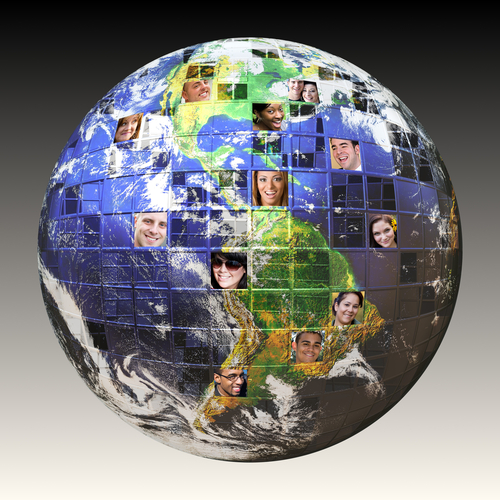 My first cross with crowdsourcing was more like a collision, brought on by a friend's (considerate) attempt to help out and my (persistent) aversion to social-media-overshare. I had made the decision to buy a smartphone and asked a friend I considered tech-savvy for recommendations. Ten minutes later, I received a notification from Facebook telling me that I had been tagged by said friend in a post announcing my (still reluctant) decision and asking (random strangers) for advice.
One minute later, I wrote said friend and (somewhat) politely requested that she take the post down. I had been crowdsourced, and I was not having it.
Of course, that was then – pre-life-as-a-tech-blogger – and this is now, when I actually have a hold on the concept itself. And while there's still no way I'm polling Facebook about my personal finance decisions, crowdsourcing, in general, has me convinced.
Over the past year, I've had the opportunity to meet some pretty amazing crowdsourcing startups. What's more, all of them are based in Latin America. Not only are these companies implementing crowdsourcing strategies in various industries and areas, but they're also living proof that the concept itself can work in developing markets and places behind the Silicon-Valley curve.
Here are five Latin American companies leveraging the power of the crowd:
Escapes With You, a platform where users can share, discover, explore and buy experiences around the world. The startup blends together e-commerce and social discovery and serves as a sort of crowdsourced travel agency for those planning upcoming vacations and getaways. The startup is led by Ecuadorians, launched in Chile, and has proven especially popular in the United States and Brazil.
ClickARQ, a place where users can connect with designers, architects and decorators to help them execute their design projects. Based in Brazil, the startup boasts a database of over 500 professionals, thus providing its clients with a wide range options that are creative, affordable and unique.
LALA, a Uruguay-based crowdsourcing platform for film. LALA provides directors, writers, musicians, actors, producers, editors and technicians with a space to find opportunities for work and expression. It also lets fans participate in the filmmaking process.
Reforest Patagonia, a reforestation campaign to restore and revive a Chilean national park that was devastated by fires in 2011. Through the Reforest Patagonia platform, users buy trees and build virtual forests, each donation going towards reaching the goal of planting one million trees by 2013.
Idea.me, the Kickstarter of Latin America. Based in Argentina, Idea.me also boasts a presence in Uruguay, Chile, Mexico and the United States, and it acquired Brazilian crowdfunding startup Movere in 2012. To date, it has raised nearly one million dollars for 170 different projects, effectively democratizing capital access in Latin America.