Anyone currently participating in crowdsourcing and disruptive crowd economy-related business sectors is only too aware of the growing media coverage being given to "the future of work." Media editors are keen to raise their audience levels, and stories of artificial intelligence-powered robots putting millions of people out of work provide attention-grabbing headlines. But what is the truth behind it, and what about the new jobs that will be created?
Pollsters may say that an objective assessment of public opinion on the issue is impossible as it has been too influenced already by extremist media coverage. A recent poll conducted in October 2017 among 5,474 US adults found that 57% believed that in the next ten years technology would make their own and their family's lives better, though at the same time 55% believed technology will take away more jobs than it creates.
We aren't going to speculate about jobs that don't yet exist, though we do undertake monthly reviews of some of the current crowdsourcing and crowd-economy job vacancies that weren't around just a few years ago. This can be new types of work, maybe in the gig economy, or established roles within a new type of disruptive business operating in the crowd economy landscape.
The UK is generally acknowledged as the world's most advanced equity crowdfunding market. The market leader platform is Crowdcube, which since its launch in 2011 has raised more than £358m from over 483,000 registered investors for 590 businesses. They now also operate in Spain with offices in Madrid and Barcelona, and earlier this year entered into a partnership with US equity crowdfunding platform Seed Invest.
In the UK they currently seek a Head of B2B Marketing. The successful candidate, who will be based at Crowdcube's London office, will be an experienced marketing professional with a track record of creating best-in-class B2B marketing campaigns and substantial experience of planning and executing complex strategies combining multiple digital and offline channels. Their main tasks will be to target and acquire new business leads, affiliates and partners; work closely with the commercial team to integrate marketing lead generation strategies with the overall business development; and support the business development and partnerships teams by providing marketing assets to aid the sales process.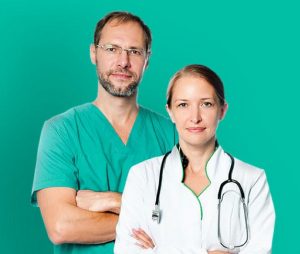 Another European world leader, this time disrupting the healthcare sector, is the Polish-based DocPlanner that launched in 2011. Patients registered with DocPlanner have online access to a growing database of over 1.4 million medical specialists, and every month over 7 million people schedule an appointment with a physician of their choice using each doctor's individual calendar. Choosing the right physician is made easier by real reviews and opinions posted on the website by the patients themselves.
DocPlanner currently operates in Europe in Poland, Italy, and Spain, Turkey, and in South America in Chile, Brazil and Argentina. The company has dozens of vacancies spread across all these countries for people in General Management, Finance and Admin, HR, Sales and Technology.
In Sweden, the host country of our conference in March 2018, Uniti officially launched its new electric vehicle on December 7 and the first models will roll off the production line in 2019. An early round of equity crowdfunding in October 2016 raised funds for CEO Lewis Horne to finally start paying his team that up to then had been living on-the-job in their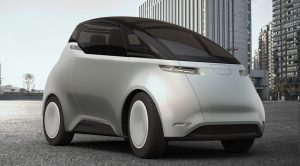 offices. A second round of equity crowdfunding closed in October 2017. It raised €1.3m from 950 investors in 37 countries, and it also generated down-payments on over 900 vehicles. Some of the money will be invested in expanding Uniti's use of open innovation techniques to source expertise from around the world and accelerate their product development programme.
This ground-breaking company is also expanding with more traditional vacancies – if working on a prototype electric vehicle can ever be called 'traditional' – in its headquarters in Lund, Sweden. They are recruiting sales and workshop technician candidates to help further develop the prototype vehicle and the consumer market for it. In addition to meeting experience and qualification requirements, successful candidates will also have to show they are willing to match the commitment of the earliest team members and be prepared to undergo intensive training and then work evenings and weekends.
In North America, the Mozilla Corporation – maker of the Firefox internet browser – is looking for an experienced and driven person to join its Open Innovation Team as Technical Innovation Crowdsourcing Lead. The successful candidate will expand and manage a crowdsourcing program for Mozilla's technology and product teams to identify technical problems appropriate for working with the crowd. Some problems may need to be broken down to a series of smaller issues and the solutions re-assembled; particularly relevant and useful communities within the overall crowd will have to be identified and relationships created with them; techniques and expertise will have to be shared internally to ensure full stakeholder support.
The appointee will have scope to determine Mozilla's as yet unfinalised crowdsourcing strategy and geographically dispersed team structure across main offices in San Francisco, Portland, Vancouver, Toronto and Mountain View in California. Rather than any particular level of academic qualification, it will need people skills to work with external and internal communities, a proven ability to build something from scratch, strong management and analytical skills, crowdsourcing experience and technical affinity.
What new crowdsourcing/crowd economy work opportunities have you discovered? Please share them with us.