"The Future of Jobs" Report published in 2016  by the World Economic Forum said: "By one popular estimate*, 65% of children entering primary school today will ultimately end up working in completely new job types that don't yet exist." (*Source: McLeod, Scott and Karl Fisch, "Shift Happens")
Such is the pace of change brought about by digital technology and connectivity. Though it's not only the type of work that is changing, it is also how companies are restructuring themselves to handle it. Here is a snapshot of some recently advertised vacancies that demonstrate some of the new types of jobs that are available in the crowdsourcing sector.

Alexa is the Amazon cloud service that powers Echo, the groundbreaking new Amazon device designed around your voice. Based in Seattle, Amazon Alexa is looking for a Senior Machine Learning Scientist to be part of a new team that will design and implement new metrics, model and measure satisfaction and dissatisfaction levels of user-Alexa interactions, conduct research, and define and implement new SAT/DSAT metrics and algorithms.
The ideal candidate will have a Bachelor's, Master's, or PhD in Computer Science or equivalent, with 5+ years experience of state-of-the-art machine learning and statistical modelling techniques with similar length of experience of leading large-scale crowdsourcing-related projects, combined with excellent communication skills.

Also in Seattle, Uber want an Applied Machine Learning Engineer to bring AI (Artificial Intelligence) in to Uber Business and find out what matters most to its customers and agents. Uber crowdsources massive amounts of data when passengers rate every ride and their driver, and the drivers rate the passengers. AI will analyse this mass data and the outcomes will be applied to areas such as prospective driver identification, customer ranking, sentiment analysis, best action recommendations and workflow defects detection.
The successful applicant will have a BS/MS/PhD in Computer Science or a related field, expertise in one or more object oriented programming language (e.g. Python, Go, Java, C++), plus a minimum two years of relevant experience.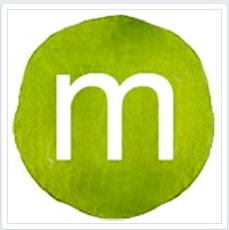 Minted is a San Francisco-based online community of independent artists and designers located throughout the US and in more than 60 other countries. Independent artists rarely achieve distribution through traditional retailers. Minted uses technology to create a marketplace where consumers can discover their work and artists can learn, gain exposure, and build their businesses.
Minted are recruiting for a Crowdsource Operations Manager who will oversee a small team to manage the execution of an end-to-end crowdsourcing model that starts with running 30-40 initial design competitions a year through to the selection of products to make available for its customers. The successful candidate will have a Bachelor's Degree and 5+ years experience of operations, production or project management; the ability to manage numerous overlapping projects with keen attention to detail and deadlines; be a multi-tasking self-starter who is "comfortable with uncertainty."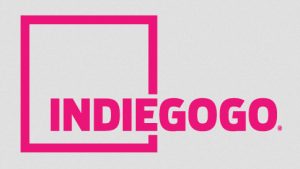 The crowdfunding platform Indiegogo launched in 2007 in San Francisco as one of the first sites to specialize in crowdsourcing backers to support worthy causes, speculative projects, and to pre-order innovative products that were in many cases at an early development/prototype stage. By September 2016 Indiegogo had helped its users raise over $1bn through more than 690,000 projects.
Their current range of career openings includes one for a Campaign Strategist with exceptional interpersonal skills to liaise with clients in its Technology category. The successful applicant will help clients with their presentations and video content, troubleshoot technical problems and generally help them achieve their goals. Candidates must have social media and digital marketing experience related to crowdfunding; a deep knowledge of hardware, manufacturing or maker space; an entrepreneurial nature; and a minimum three years' experience in a client-facing role.

Also recruiting in San Francisco is Freelancer.com, the world's largest freelancing and crowdsourcing marketplace that launched in 2009. They connect millions of employers to freelancers across the globe, and every day thousands of jobs are described, bid on, negotiated, and managed through their site. Even NASA uses them, most recently to crowdsource ideas on collapsible radiation shields that can be deployed around spacecraft orbiting one of the moons of Mars.
Freelancer.com has many stories with media potential, and is searching for a Communications Manager with a great set of media contacts to define and execute communications strategies to promote the company, including speaking at events and holding media interviews.
There will be another look at the new employment opportunities within the crowdsourcing sector next month.