More and more organizations, including some of the largest corporations, are increasingly moving their problem solution processes and product or service development ideation from an internal to an external environment. Through creating challenges with cash and other rewards as incentives they are able to draw upon the knowledge, insight and talents of legions of would-be breakthrough providers around the world. These people bring a multitude of perspectives from different cultures, histories and technologies, largely free from the stifling conformity of a corporate mindset to truly think outside regular parameters. Let's take a look at some challenge success stories from the HeroX platform.
First, though, challenge entrants are not just gig-economy workers or "citizen scientists" hoping to get lucky for a speculative payday. Established businesses are coming to recognize open-innovation challenges as a valuable extension of their more traditional new business development pipeline. Given the level and public nature of communication related to open-innovation challenges, participation can at least build awareness and enhance reputation even if they are not ultimately successful as a challenge winner.
Companies can assemble one-off teams, whether from internal or external sources, to work on a project basis. Any fees paid to the team could conceivably be called an nbd cost, or maybe come from a marketing budget given the company exposure that can be generated. The prize money offered by commercial organizations could also be termed a marketing spend, using challenges for PR benefits to show their company in a favorable light.
The three successful challenges we highlight here attracted a blend of individuals, project teams and commercial organizations.
1. The Coca-Cola Company Sweet Story Challenge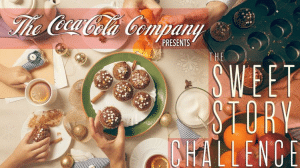 Well aware of the detrimental association of its products with tooth decay, Coca-Cola aimed to both associate sweetness with positive emotions and explore alternative non-sugar sweeteners. The Sweet Story Challenge was looking for stories about sweet food and drinks in people's lives.
The taste and texture of certain food and drink items, they suggested, can transport us to another time in another place, bringing back fond memories like listening to favorite music from our informative (and impressionable) years.
Coca-Cola was also particularly eager to learn about tried and tested traditional methods to naturally sweeten food or drink. They didn't want new recipes or product ideas, they invited entrants to simply share stories and videos about plants and plant sweeteners that different cultures and communities have commonly used, or still use, in everyday life.
In February 2018, the results from a panel of judges were announced and six successful entrants each received a $20,000USD prize.
Antonio Sacido of Mexico submitted a story about increasing the cultivation of agave on a small plantation to create employment opportunities

Rosse Ancalle of Bolivia focused on the cultural history of the Yacon plant

Karen Martin of Australia focused on the use of custard apple dust as an alternative sweetener

Rania Harastani of England provided a scientific and cultural look at the anise plant

Yanislav Iliev of Bulgaria explored the use of carob as a sweetener in multiple dishes

Sandra Laksmono of Indonesia examined the importance of coconut as a sweetener used across her country
2. Deutsche Telekom challenged innovators to make smart cities more livable
Smart city technology operates at three levels:
      A technology base that includes infrastructure to provide data and a critical mass of smartphone ownership

      Development of apps to translate the available data in to alerts, insights and action

      Usage by all stakeholders – civic authorities, local organisations and the public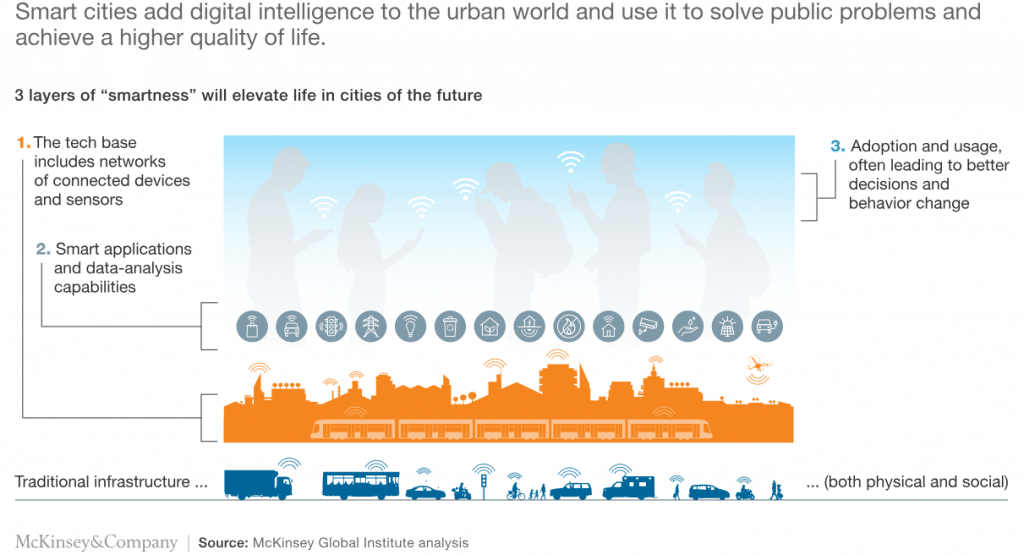 Deutsche Telekom's HeroX challenge was to explore how digital technologies and sensor data can make cities more livable for their citizens, especially those that are disadvantaged.
The incentives on offer included a total prize purse of $25,000USD which was shared among the four top innovators. Winners traveled to Germany to present their solutions at Deutsche Telekom's annual Innovation Day forum in September 2018, where they were introduced to the broader technical community within Deutsche Telekom and some of them may yet be invited to develop their solution with the company's engineering team.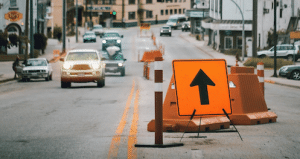 The winning entry proposed remotely monitoring road surface quality and detecting potholes using a proprietary Internet-of-Things (IoT) sensor attached to existing vehicles delivering real-time data. Second place went to a mobile app using AI and GPS to track bus locations regardless if they are urban or otherwise. This app would show precisely where a citizen's bus is and when it's expected to arrive. City managers and bus companies could use the system to track where their buses are and for resource loading, adding or removing buses from routes based on how many people are waiting.
Unfortunately for this article the winning team leader has chosen not to disclose his or his team's personal details.
3. Creating the Island of Happiness, a Coastal Design Challenge
Kura Kura is a vacation resort on the Indonesian island of Bali that, in common with many other locations, is under threat from rising sea levels and the global trend of more violent storms. Traditional sea defenses are usually aesthetically unpleasant concrete walls, which would reduce this resort's appeal and so they created a HeroX challenge to encourage the development of a wider range of solutions.
The challenge was in two parts: a number of $5,000USD cash awards for initial project ideation; subsequent funding for the finalists to go to Bali and develop and test a prototype with all expenses paid. There was a $25,000USD prize for the winning solution.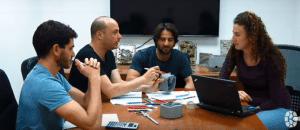 The winning team was led by Adi Neuman of Israeli firm ECOncrete, a company that focuses on all aspects of using concrete in marine and coastal infrastructure to enhance biological and ecological values. Team members included Hugo Shelley from the UK who brought experience from working as a prop designer for some of the world's leading illusionists, and he is particularly interested in the application of new technology to resolve humanitarian and ecological challenges. The international team also included Charly Karamanian and Alejandro Bollano from Argentina.
Rather than building a massive wall between people and the water, their winning solution "embraces the water, facilitating public engagement with the marine ecosystem, and providing enhanced physical and visual access to the water." Clearly what it looks like is important for the resort's tourism credentials, and this solution included the input from someone who has worked with illusionists – certainly bringing a different mindset outside the scope of a regular provider of sea wall defenses. More specific details on the actual solution appear to be still under wraps.
HeroX is a Prime Partner of our CSW Global 2018 conference taking place 24-28 October in Washington D.C. and their co-founder and CEO Christian Cotichini is a speaker on the topic of "Crowd 2.0 – How Organizations and Individuals are Collaborating." The main conference days are 25 and 26 October, and a  few tickets remain available for both just these two days and also for the full event. Here is a full agenda, we hope you can be there.