The use of AR/VR technology in online gaming has given more people than any other experiences an idea of being in the metaverse. It's an immersive 3D world of interaction, taking place in any designated or chosen location. AR and VR tech is already transforming numerous business sectors, and the metaverse will accelerate this with full 360 degree experiences. Haptic technology already provides the sense of touch. A UK startup recently raised £1m to develop digitising the sense of smell for use in metaverse applications. Haute couture brands and major clothing retailers are ready to dress our avatars in digital fashion. Though how will the metaverse impact on crowdsourcing solutions and breakthroughs through the use of open innovation Prize Challenges?
Prize Challenges
Prize challenges are very much gamified open innovation. Organizations use them to go outside of their research and development teams, or often outside their employees entirely, to attract interest and input from a wider range of potential solution-providers. With fresh eyes and minds, unrestricted by any particular business sector mindset, 'outsiders' can nevertheless spark innovations or resolve outstanding issues. 
Challenge sponsors and the platform specialists can add competitive elements such as progressing through elimination rounds to qualify for prizes. 
In flat screen formats, prize challenge platforms have been able to build networks of hundreds of thousands of solution providers, and challenge sponsors have been able to make previously unimaginable breakthroughs. Here are three notable examples.
Researchers at the University of Washington's Center for Game Science turned the study of protein folding into a computer game called

Foldit

.

Knowing the structure of a protein is key to understanding how it works, what can go wrong (e.g. in disease), and how the protein can be treated with drugs and therapies.

In 2011, Foldit players

finally unraveled the crystal structure of

Mason-Pfizer monkey virus

(M-PMV) retroviral protease in a few days, whereas it had eluded scientists for years. 

Over three million people took part in 2014 in a Tomnod digital initiative to

study high-definition satellite images and try to

find the

missing Malaysia Airlines aeroplane

, flight MH370, in the Indian Ocean.

Participants tagged various areas of a map to identify possible clues such as rafts, slicks, and wreckages. A crowdranked algorithm then filtered out the most promising map locations tagged by multiple players. 

The Great Brain Experiment

was developed at the Trust Center for Neuroimaging in London. Players hardly realized that they were contributing to scientific research as they engaged in fun games.

The

plan is to test people's memory, attention and decision making abilities and how they change after taking nootropic supplements.
Gaming Developments in the Metaverse
New types of gaming are coming on stream, bridging between the real and online worlds. Let's take a look at some recent offerings, maybe there are clues as to how open innovation in the metaverse could develop through prize challenges. 
Tennis
After two years of particularly severe COVID-19 lockdowns in Australia, organisers of the Australian Open (AO) tennis tournament decided to speed up their introduction to the metaverse. They partnered with Decentraland to let the world watch and participate virtually in the tennis tournament. Virtual attendees needed just desktop internet access to get exclusive content, including virtual meet-ups with players and behind-the-scenes footage from over 300 cameras around Melbourne Park.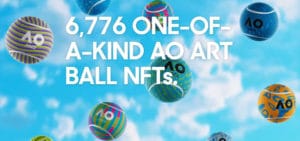 The AO also partnered with the digital collectibles platform Sweet.io, and involved local and international artists to create NFTs, including 6,776 AO Art Ball NFTs.
Each ball tracked match metadata and was linked to a 19cm x 19cm section on a tennis court. When a winning shot from one of the tournament's 400+ matches landed on that section, the metadata was updated in real-time to include match highlights and statistics, and rewarded the NFT owner with bonus material. If it was one of the 11 championship deciding points, the owner also received a physical ball used in the game, served up in a specially handcrafted case.
Motor racing
Twenty four candidates from nine countries recently qualified through online or virtual car racing to progress to a final round in which they drove real vehicles on a real circuit in the Middle East. At stake were places in a Training Season, to then have a chance of securing a driver's slot in future FIA World Rally Championships.
How this hybrid of online and real life racing could develop further in the metaverse is shown by MetaRacers, which is a blockchain-based arcade-style racing game. Metaverse racing cars are sold as NFTs, and the drivers can compete in races.  Drivers can sign up to teams rather than race as individuals, if they wish. Race winners can earn monetary prizes.
Stepping on to a soccer pitch

A social gaming developer is building a digital environment for the US soccer league. Fans will be able to create avatars, wear officially licensed sports kit, and put themselves in games to compete against friends, other fans of their favorite club, or against supporters of rival teams. We wonder if haptic technology (the digital feeling of touch) will have players feeling the full impact of kicking the ball, or the impact of a crunching tackle.
Las Vegas-style gambling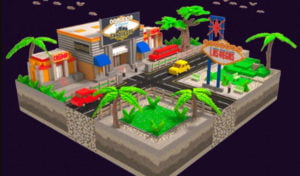 Never mind playing in a casino – own one! This is an NFT project where gaming can become a real business income stream. The Sand Vegas Casino Club, or SVCC for short, will offer metaverse enthusiasts and NFT holders a passive income earning potential. The project aims to create multiple virtual casinos and share profits to all holders of 11,111 NFTs that are being minted. The casinos will be launched in the Web 2.0 and 3.0 spaces and include a new variation of NFT called the Golden Gambler that boosts profits even more (if you hold one of these premium tokens). We are not including this as encouragement for anyone to gamble!
Compete for business opportunities
Renovi, the first NFT marketplace created for architects and designers, launched The Next Top Metaverse Build competition. It claims it will be the biggest metaverse competition of the year. University students, plus architectural and design professionals from all over the world, will compete to create virtual infrastructure designs in categories including buildings, museums, NFT galleries, casinos and festival grounds. Participants will have a chance to win prizes including a parcel of land donated by the Decentraland Foundation, a share of $50,000 of Renovi tokens, and software subscriptions to key design tools and programmes. Its aim is to raise awareness of opportunities for architects and designers in the metaverse.
Experience gained in the metaverse could also be very beneficial given the growing use of virtual digital twins of construction projects in the real built environment.  They enable  plans to be rigorously examined at the building design stage. Improvements made, or faults corrected at this stage of building  design and construction, significantly minimize costly and time-consuming alterations further down the line. 
What is the likely impact of the metaverse for prize challenges?
Early research has shown that gaming engagement levels are higher, and more time is spent online. Sadly this information comes from a study that concludes game players are 44% more likely to develop an addiction in the metaverse than playing on flat screens
The opportunities to present ideas online, demonstrating prototypes and early designs, will mean solution providers will be able to work to their full creativity. Challenge sponsors will also be able to more engagingly announce a project and help the would-be solution-providers get under the skin of open innovation in the metaverse. We are seeing how social media content, among other issues, is moving steadily to more visual and video content rather than the written word. Prize challenge contestants will be more able to demonstrate their solutions, rather than write about them. 
We believe it is a development that is likely to make prize challenges more inclusive, and raise the numbers of people taking part. Our CEO Epi Ludvik is always keen to point out some of the milestone achievements that were possible through the involvement of 100,000 or more people. Massive projects accomplished by six-figure numbers of people working together include the Pyramids in Egypt, the Panama Canal, putting a Man on the Moon and building the Great Wall of China. 
Will prize challenge platforms be part of the closed or the open metaverse?
In centralized, or closed examples of the metaverse, entities build and govern their own part of the space. Fortnite and Roblox are recent popular games created and played in the centralized metaverse. They are self-contained and insular. Something that concerns people about closed metaverse environments is the agenda and values of their owners.  For example,  a whistleblower unearthed thousands of pages of internal documents that show how Facebook/Meta's algorithms stoke division and harm children.
Meanwhile, in the crypto/Web3 space, super coders are building a decentralized metaverse. In this open metaverse, all of the platforms can talk to each other. Platforms being interoperable with each other will make a much more vibrant marketplace where consumers are going to have a lot more choice. As we've seen in technology generally, open-source systems tend to beat closed systems. Is the same thing going to happen with the metaverse? Which kind of metaverse would we prefer to inhabit – Closed or Open? 
Whilst several prize challenge platforms such as HeroX have adopted B Corps status, and work to be agents of "change for good," they still have commercial imperatives and compete with each other. They have unique networks of solution providers, and track histories of working with prestigious clients they would like to hold on to. It's difficult to see them opting for a shared, open metaverse space where their historic advantages and future potential could be lost. 
Though this is where we really want your comments, how do you see open innovation in the metaverse developing through enhanced prize challenges?
eGaming and the Metaverse
You can register now for a place in this BOLD Series online event happening on May 19, 2022. You will hear top speakers discuss: How anyone can the leverage network effects of eGaming and the Metaverse; Developing the right ecosystem of players, communities, and partners; and The biggest opportunities in eGaming and the Metaverse. Complementary tickets close on April 11.