Fairmondo is an eBay-like marketplace specialising in ethical goods and services. But sellers and buyers don't just use the platform. They own it.
It's one of a number of platform cooperatives hoping to shake up the sharing economy through community-run alternatives to Uber, Airbnb, TaskRabbit and other big Silicon Valley firms. They marry the ethos of the cooperative movement with the latest digital technologies, empowering users by giving them a direct stake in the platform's future. Profits are shared between workers and members. And their "one member, one vote" governance model means everyone gets a say how things are run.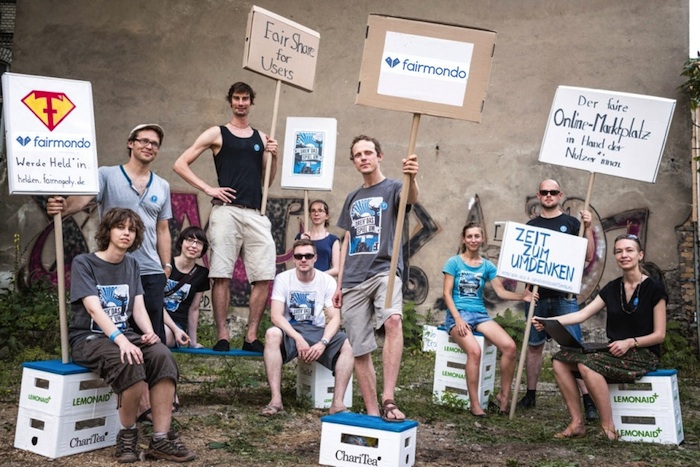 Cooperatives are nothing new of course: they've been around for over 150 years in all corners of the globe. Platform cooperatives adhere to the same basic principles of job security, good pay, transparency, co-determined work and a protective legal framework. But they add decentralisation, apps and cryptocurrencies to the mix.
Like many of the established players in the sharing economy they're based around a platform that connects those with something to offer with those who need it. As well as giving consumers more choice, I believe they could help drive corporate social responsibility in the wider sharing economy, much as Fairtrade products do in the retail sector. Their decentralised nature also makes them a natural fit for blockchain technologies, so you can expect to see more convergence between the two over the next few years. Nevertheless, there are significant barriers for platform cooperatives to overcome first – not least how to finance their development.
Traditionally, a start-up with a great concept will attract a few angel investors, ramp up their operation, and then pull in funds from venture capital firms. But if they want their members to retain ownership and control, platform cooperatives will need to find alternative sources of funding.
Nevertheless, a number of platform cooperatives are starting to gain traction in the sharing economy:
La'Zooz, one of a number of ride-sharing platform cooperatives, is using its own cryptocurrency, Zooz, to encourage early adopters and build the user base needed to run an effective ride-sharing service. Anyone can join the La'Zooz transportation web network and begin to mine Zooz: you simply download the app, connect your phone's GPS, and earn Zooz whenever you're driving over 20 km/h. Alternatively, you can earn Zooz by contributing code or design that helps to develop the app, or by convincing your friends to join the service.
Despite these positive developments there's a long way to go before platform cooperatives can mount a serious challenge to the big players in the sharing economy. More collaboration is undoubtedly needed to develop the templates for financing, governance, worker management and expansion that could kick-start the second wave of platform cooperatives. And the likes of Fairmondo and La'Zooz have a mountain to climb in terms of public awareness. However, they do have one thing in abundance: proactive members and users who'll share equally in their success.
Join me at Crowdsourcing Week Europe 2016, November 21st – 25th in Brussels, which will dedicate an entire day to crowd innovation, collaboration, the sharing economy and the blockchain.