Sweden is recognised as being at the forefront of using crowdsourcing to develop both business and community social opportunities. Perhaps it's an almost inevitable extension of central government policy to eradicate gender discrimination and treat everyone equally. Sweden will also be the host of the CSW Arctic // Europe 2018 conference.
Swedish furniture retailer IKEA recently made headlines with its acquisition of the San Francisco-based gig-economy platform TaskRabbit.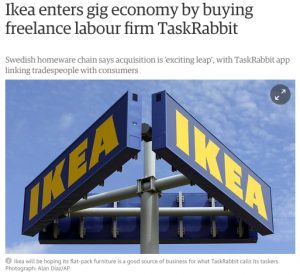 TaskRabbit is an online interface where users with domestic odd-jobs that need doing can sift through a number of local 'taskers' willing to do the work. Fees are set by the taskers, who are thus able to work when and where they want, and for a level of income of their choosing.
In some of its London stores IKEA tested suggesting to customers they use TaskRabbit to find someone to assemble their flatpack purchases. IKEA evidently liked the test results enough to buy TaskRabbit. In addition to now being able to provide a fully-integrated purchase-delivery-assembly service to its customers, IKEA found that some taskers could give as much insight in to their product range as their own in-house designers. IKEA is thus able to utilise open innovation techniques among taskers to develop its products, and after this first foray in to online service provision IKEA is setting up a team to look for further acquisitions.
Transport is a key area for the development of smart cities using automated mass data collection and artificial intelligence to manage road use more efficiently. Sweden in particular has made significant investments in improving traffic flow and reducing congestion and air pollution, and to encourage people to switch from car to public transport and cycling.
The Vision Zero Initiative started in Sweden in 1997 with the goal of eliminating fatalities and severe injuries from traffic collisions, and has since spread around the world including to more than 25 US cities. The system analyses masses of crowdsourced historical crash data to understand where crashes happen most often, what conditions correlate with collisions – including weather variations, and which road users are most vulnerable. Using this information it is possible to target interventions in the areas that need them most, and also plan safer road infrastructures for future construction. There's an explanation here of its benefits for the people of San José, California.
A lot of this work in to identifying causes and prevention of avoidable vehicle accidents contributes to driverless car technology. In May this year, the Swedish startup Mapillary that has built a database of over 200 million images through crowdsourcing, announced it was releasing a free Vistas Dataset of 25,000 street-level images from 190 countries, with pixel-level annotations that can be used to train automotive AI systems. These are free to users courtesy of sponsorship from Lyft, Toyota and Daimler.
Car sharing also contributes to easing road congestion, and to ultimately reducing the numbers of car parking spaces that need to be available to motorists at the end of their journeys, freeing up valuable inner city space for other more beneficial purposes. In Sweden, ridesharing (more commonly known as lift sharing in the UK or carpooling in the US) dates back to the 70's when colleagues or family members made ad-hoc arrangements to share commutes to work or places of education. With the coming of social media and smartphones, ridesharing practices have made giant strides through online connectivity.
After starting as a Facebook group in 2007 the Swedish non-profit ridesharing movement Skjutsgruppen had about 70,000 participants by December 2016. It launched its own website with search functions and integrated maps in 2012. In October 2015, Hertz partnered with Skjutsgruppen for drivers to offer empty places in its rental cars for ridesharing. In 2016 Sweden's collective public transportation industry voted Skjutsgruppen's founder their 2016 Traffic Hero.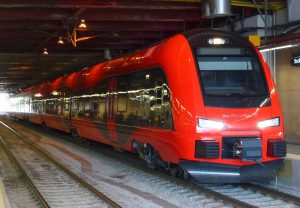 Crowdsourcing was also used very recently by Swedish rail company MTR Express to choose a name for its new express train connecting Stockholm and Gothenburg. The public voted to call it "Trainy McTrainface" in a nod to the outrage in the UK following the overruling of a similar public vote to name a British polar research ship Boaty McBoatface. This time there will be no turnaround. "I can guarantee with my life that the train will be called Trainy McTrainface," said MTR's marketing chief Per Nasfi.
We know an entire community that has embraced the crowdsourcing model in Swedish Lapland, where the added factors of extreme winter climate and tough terrain can put an emphasis on mutual assistance as a prerequisite for survival. The rural community of Vuollerim will be one of the two centres for our CSW Arctic // Europe 2018 conference in March.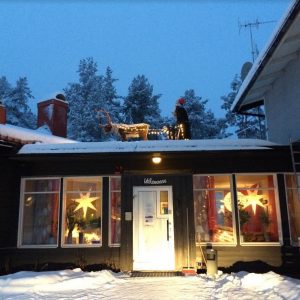 When faced with a somewhat globally familiar situation of a dwindling population due to insufficient work opportunities the residents rallied together. This community of 800 people today boasts an astonishing 60 businesses, 40 NGOs and 7 crowd-based companies. The town's main hotel now has approximately 150 co-owners, and some of the new businesses were created to provide tourist activities. This collaborative citizen engagement created an overall financial upturn and all the companies re-invest profits in to the local economy.
Delegates at CSW Arctic // Europe 2018 will stay in this co-owned hotel and meet several of the local business owners to hear their stories and experiences first hand. Registration is already open and tickets are available.