The issue of future job losses due to the unstoppable march of artificial intelligence, automation and robotics is constantly in the media. In the UK, a January 2018 think tank report forecast that London will lose 900,000 jobs by 2030, though on a per population basis this is a low rate of job losses compared to many other British cities. Among the jobs most at threat are repetitive ones, retail occupations, customer service roles and warehouse jobs. But what about the creation of new jobs and the further development of new ways of working?
Nesta (National Endowment for Science Technology and the Arts) is a futuristic UK public body designed to promote creativity, talent and innovation across a wide spectrum of emergent areas and interests, and help talented people turn original ideas into products or services that have commercial, cultural and social potential. They published a 124-page report in September 2017 about the future of jobs. The report identified bundles of skills, abilities, and knowledge that are most likely to be important in the future for job retention and job creation. Their work provides information that educators, businesses, and governments can use for strategic and policymaking purposes to better prepare us all, wherever we are, for the future.
In the meantime, here are some recent vacancies in new roles and new types of work, or for new types of employers.
Gig-economy platforms
Crowdsourcing work opportunities in the gig-economy gives creative professionals truly global opportunities to find short-term employers and earn an income on a project-by-project basis. Employers pay creatives only for the work they need at the times they need it. But they want to be able to go to a reliable source of the skills they want access to. An online interface such as Upwork satisfies both ends of the supply and demand for creative skills.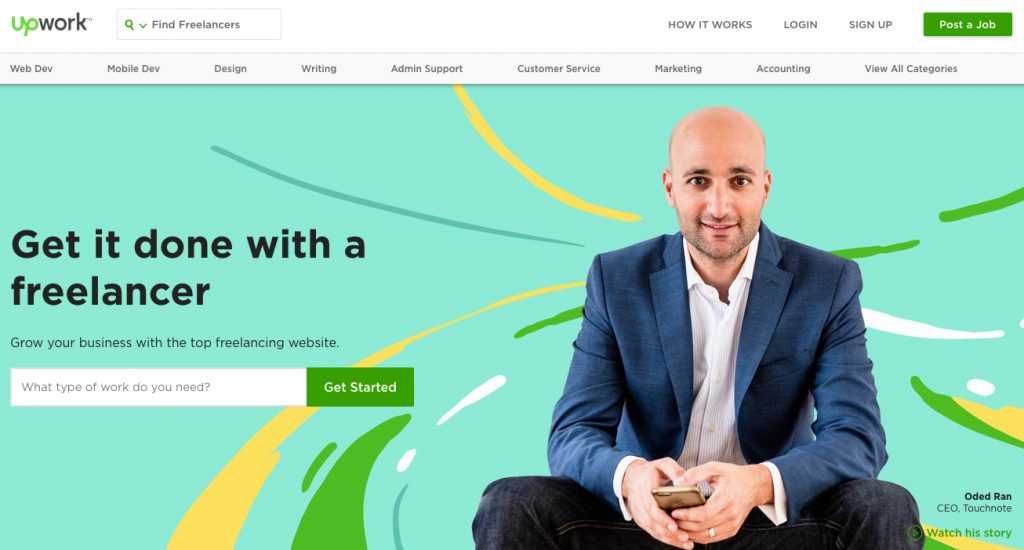 However, platforms such as Upwork have their own fulltime staffing requirements in a wide range of engineering, I/T, accounting, HR, sales, marketing and product management roles.
Cyber security work is expanding
Many companies that use interfaces such as Upwork to contract short-term workers have a large number of people they are dealing with who operate outside their company IT system. This brings new concerns, since it can make the business more vulnerable to cyber-attack. Numerous UK companies are recruiting to boost their cyber security teams including Barclays Bank, PwC and Capital One. Many more similar cyber security vacancies can be found at this recruitment site.
A new employer built on crowdfunding
At Crowdsourcing Week we remain very interested in the Swedish high end electric car maker Uniti. They crowdsourced feedback on their initial prototype designs, crowdfunded money to accelerate starting the production line rolling, and this year propose to launch the world's first Green ICO (Initial Coin Offering). They have current vacancies for workshop technicians and a corporate financial professional, all based in their HQ in Lund.


AI and machine learning opportunities
Finally, if AI is going to bring about a restructure of the employment market, it has to be developed in the first place. There is a vacancy for a Crowdsourcing Engineer at AllenNLP in Seattle, USA. AllenNLP is an Apache 2.0 NLP (Neuro Linguistic Programming) research library, built on the PyTorch open source machine learning library used for applications such as natural language processing. Its purpose is to develop state-of-the-art deep learning models on a wide variety of linguistic tasks. In this role the successful applicant will design and write code to build crowdsourcing pipelines for AllenNLP and Aristo, and oversee and execute collecting, managing and maintaining these important research datasets.
Main image: Andres Gursky
Future employment is an issue that will be discussed at CSW Arctic // Europe 2018, our conference in Swedish Lapland running March 20-24. The relatively intimate nature of this conference inside the Arctic Circle will provide unparalleled networking opportunities with other delegates and our global, thought-leading speakers from many crowdsourcing sectors. Please check the full agenda and a limited number of tickets remain available.