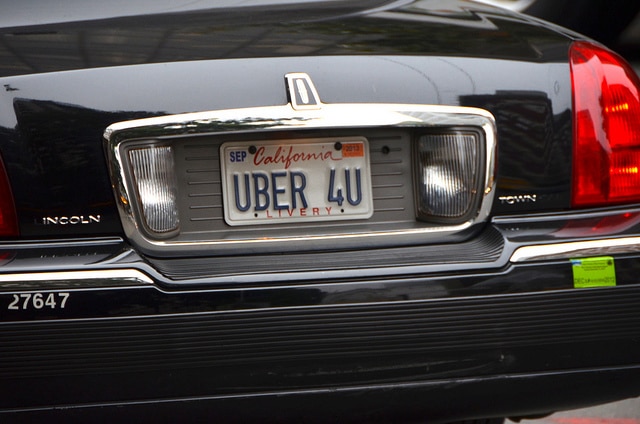 Remember the funny snowball effect in cartoons? That puny snowball, rolling on a snow-covered hillside about to smash the perky snowmen along the way? That which kids laugh and watch, rolling on the floor, perhaps trying to understand what's happening on that episode. Metaphorically, it also reminds us of Uber's humble beginnings and its disruptive effect on the automotive sector.
It was first dubbed as "UberCab" in 2009, gained its momentum, until it grew into a massive snowball., and now it's a $40-billion dollar start-up, sacking the 'snowmen on the hills' like BMW, Audi, Daimler, and more. Uber is disruptive, and interestingly, it isn't even a car manufacturer—no cars, no factories, no sales agents—but up to date, it shares the stage with the world's biggest car companies.
Small snowball beginnings and snowmen on the hills
It's a ride-sharing app after all. Its value today shouldn't shock us if we're going to see it the way Arun Sundararajan, a professor at New York University's Stern School of Business, sees it., as Sundararajan describes it as "a meaningful substitute for people owning cars."[TWSJ] As Uber constantly leverages on the Internet and auto-mobility of people, its crowdsourcing paradigm will make things more economical for tech-savvy travelers and millennials without purchasing or owning a car or renting one for a short out-of-town escapade.
Its massive snowball effect on the sector lies in this strength as Anthony Townsend, senior research scientist at NYU Rudin Center for Transportation puts it, "It has tapped the mobility needs of a young generation of a networked people at exactly the moment their demands are changing." And spicing up its services with add-ons like peer-to-peer delivery of a myriad of packages, Uber attracted the snowmen on the hills to see the potential of the crowd economy.
In what way, you might ask. Here's how:
Snowman #1 BMW i VENTURE for start-ups
BMW may be one of your favorite luxury car manufacturers, but the company isn't just throwing its hat on automotive sector alone. The brand harnessed the crowdsourcing paradigm on its BMW i VENTURES venture capital company to engage with the start-ups. Thus, further collaboration on personal mobility services and innovations through mobile computing technology has been made possible. The company already funded some of the notable apps, from location-based technology like Life360, to innovative electric vehicle charging solutions like Chargemaster.
Snowman #2 Audi micro-sharing program economical lift
No need to own a car anymore. Audi's micro-sharing program allows three or four friends (or co-workers) to split the car and share the plan for a year or two. The system is powered by a mobile app that serves as a digital dashboard, managing the connectivity, activities and data from personal ID and electronic record to car maintenance, insurance, and plans. Was there a time people weren't in sync with the schedules? Clemens Weisshaar, one of the founders in the digital design studio said, "Interestingly, it never happened. During testing, it became evident that people are just able to sync their schedules in a very smooth way." And unfortunately, the pilot program is exclusive for the Swedes as of this writing. But take heart, Audi said the program will soon hit the roads across the globe.
Snowman #3 Daimler's Car2Go Program
Daimler also joins the bandwagon in car-sharing service through Car2Go Program, launched in European and North American cities back in 2008. The set up is almost similar with Uber's crowdsourced ride-sharing paradigm, however, a membership card is required to enjoy the perks of Car2Go's two-seat Smart ForTwos. You can get from nearby Car2Go shop—two passenger, two door city car from Daimler—to take you anywhere. With more than 900,000 customers across 8 countries in 30 cities worldwide, it's not a surprise that Fiat takes a stab with Enjoy car-sharing service to win Daimler's market in Italy.
Snowman #4 Fiat supports Enjoy car-sharing service
As the famous adage puts it, "If you can't beat 'em, join 'em." And Fiat aims to win Daimler's market in Italy by supporting Enjoy car-sharing service in 2013. Low-cost top-selling four-seat 500 mini cars are offered to entice customers as quickly as they can into their cars. With more than 650 cars up to date, the Enjoy program is 'enjoyed' by riders in European countries without subscription fee and comes with free parking, and entrance. Converging Daimler and Fiat's crowdsourced ride-sharing fleet, there are about more than 1,000 vehicles in Milan up to date and is expected to increase.
Snowman #5 Dodge gives the crowd a creative nudge
Planning to buy a new Dodge Dart? Picture the best and wildest in mind and translate it in reality. Dodge tapped the crowd's imagination by giving them a creative nudge to design their own Dart, a customise design, through Dodge Dart Registry, an ala Kickstarter program with a twist; family and friends will help you fund the purchase. A public page is set up, whilst the buyer connects with his kin and friends to raise donations until he completes it, from special wheels to other tier and spare parts and more. Aside from Dodge, Nissan also crowdsourced a pick-up project design as well as Local Motors using a crowdsourcing design contest with 200 participants across the globe for concepts on its SF-01.
Uber's massive snowball up and down the hill
But the success stories of Uber and major car dealers don't end here. The 6-year old start-up brand had their rough days, too. From the alleged creepy data collection to irresponsible drivers highlighted for cheap tactics and unfair practices, they had to clean up the mess and deal with the political, legal, and social responsibilities across the globe to redeem itself and provide a healthy ride-sharing ecosystem.
What's the future of Uber? It's too early to tell. However, like snow, its tune in the season while this new breed of tech-savvy millennials and travelers enjoy the 'baller' attitude that Uber creates. If Uber will focus on people – on the crowd – it could maintain its momentum as it constantly rolls on the hill of the crowd economy.