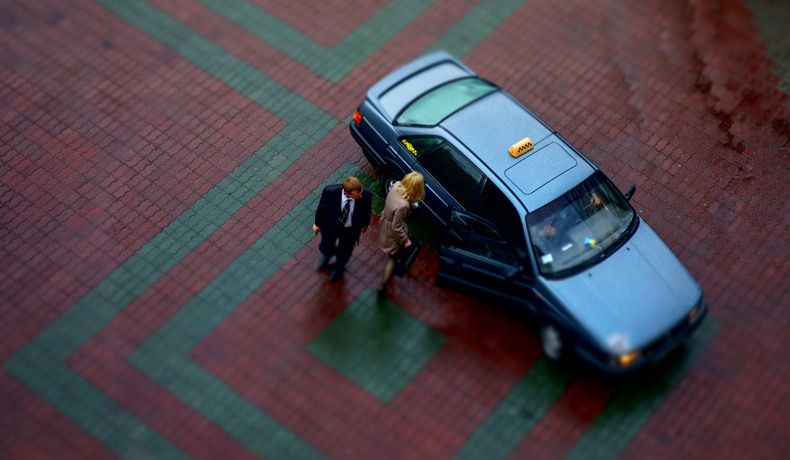 As a digital-savvy millennial, I realized how technology has changed my habits. When booking a ticket, I'd crowdsourced flight prices via Skyscanner and instead of staying in a hotel for long vacays, I'd choose Airbnb to make myself at home anywhere. And when in Manila, I don't have to worry about my safety or getting lost since I can book a ride via GrabTaxi or EasyTaxi. Or for once in a blue moon baller experience, would splurge to a Uber ride as my last resort.
It's undeniable that Uber remains the king of the hill when we include numbers and figures on ridesharing apps. Currently valued more than $40 billion, it's operating in 58 countries and 300 cities across the globe. However, considering that regulations in the taxis and ridesharing services are different in regions, Uber is on the quest of cleaning up legal scuffles to save face while treading a narrow path for global expansion. Meanwhile, Uber alternatives or Uber-like platforms outside of United States are dominating the local market and most of them are startups that have built their empires locally.
So, whether you're a frequent traveler or you simply want to check other Uber alternatives, here are the 10 ridesharing apps you can use when traveling abroad.
Malaysia: GrabTaxi
App Store | Google Play Store | Blackberry World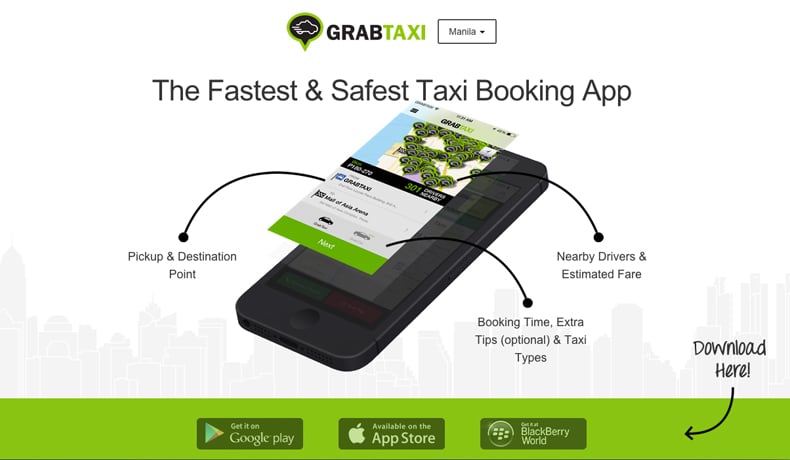 This Malaysia-based e-hailing app is popular around Southeast Asia and currently operating in six countries: Indonesia, Malaysia, Philippines, Vietnam, Singapore, and Thailand. Once registered, the iOS, Android, and Blackberry users can book a taxi within the app in a few minutes. Originally, it was named MyTeksi in Malaysia.
Brazil: Easy Taxi
App Store | Google Play Store | Blackberry World | Windows Phone Store | Firefox Marketplace | Amazon | Web app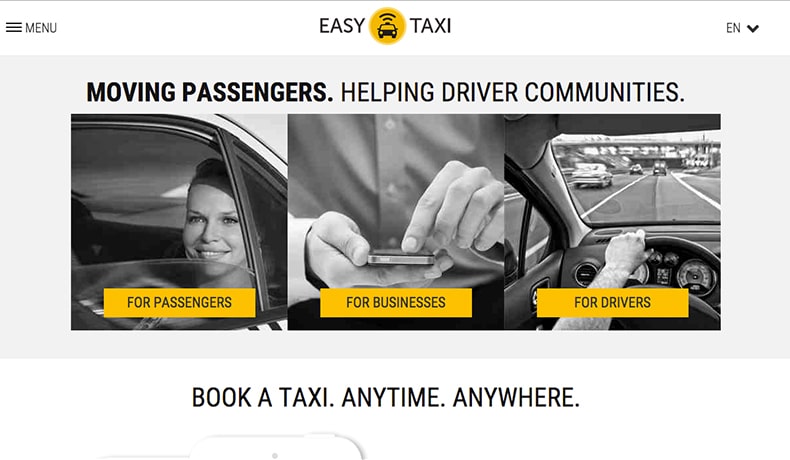 "Your ride, one touch away" as seen on the official website. This e-hailing is operating in 30 countries and in more than 420 cities worldwide. It's another alternative of GrabTaxi in case you're located around Southeast Asia, but what makes it different from the former is that it's available in seven platforms: iOS, Android, Blackberry, Windows Phone, Firefox, Amazon, and Web app. The "Request taxi" button will automatically scan for cabs nearby.
Singapore: Tripda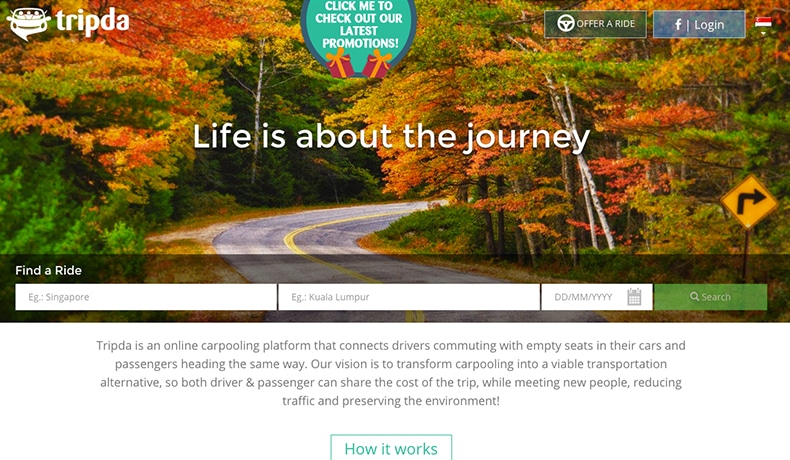 Want to share a ride? Tripda is an online platform that connects drivers and riders for efficient and cheap carpooling. We all know that carpooling isn't a new concept, but with platforms like Tripda it comes with add-ons like user ratings or testimonials to build trust and credibility among users, chat feature to connect and make friends and real-time updates. The service is originally from Singapore and is now operating in 13 countries as of this writing.
Australia: Hitch-a-ride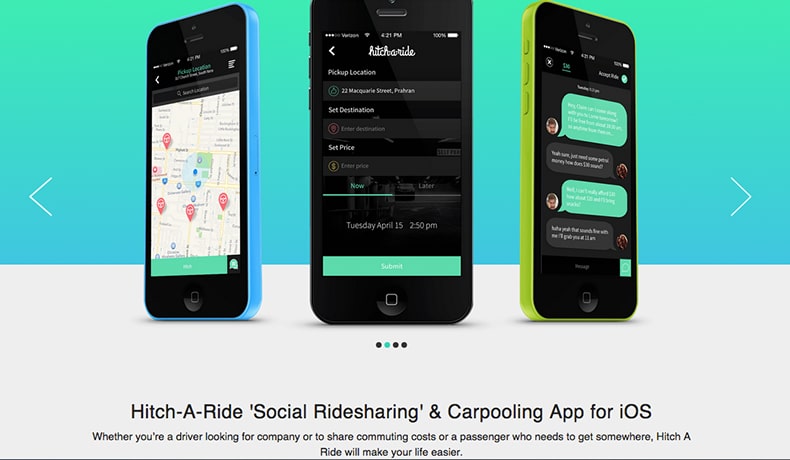 With Hitch-a-ride, a set of additional features are included: carpooling + social ridesharing with passengers and friends. One of the "unique" advantages in using the app is that it taps your Facebook connections. While most carpooling and ridesharing services are shared between complete strangers, this app connects you directly to Facebook friends, friends of friends whom you will be ridesharing with.
United States: Zipcar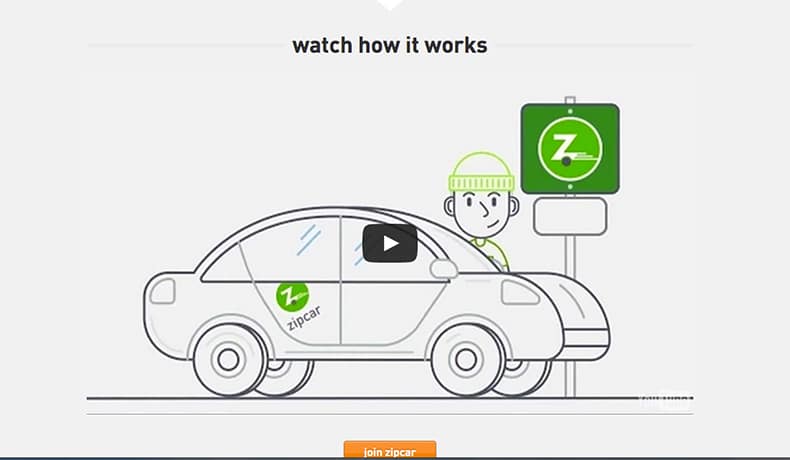 This US-based carsharing company allows you to order a car, whether it's a sedan, hybrid, UV or van. You can drive by hour or by day and the gas and insurance are included – a membership fee starting from $7 per month provides you that "wheels when you want them" perks to get around the city. Unfortunately, it's only available in the United States.
Israel: Gett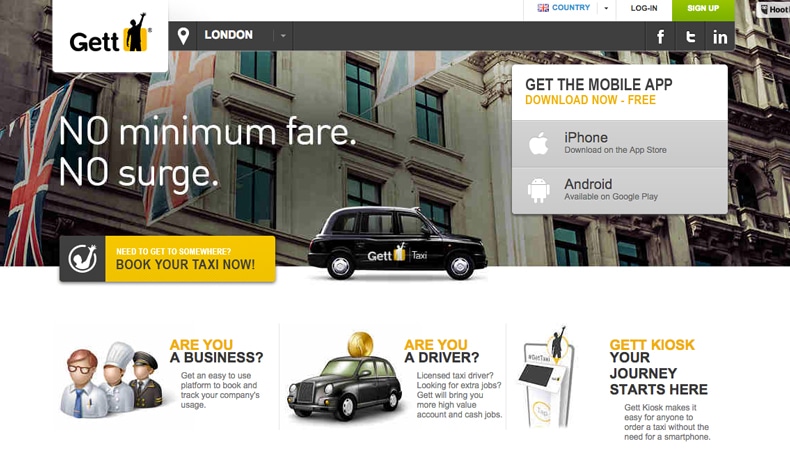 Originally dubbed as GetTaxi, this e-hailing mobile app works like GrabTaxi and Easy Taxi based in Israel. Users can order a cab within the app and you can pay in either of the three modes based on your location (payment methods varies in regions): monthly dispatch fee, per ride fee or corporate rides from taxi drivers. It's currently operating in London, Moscow, New York city and 13 Israeli cities.
China: Kuaidi Dache/Didi Dache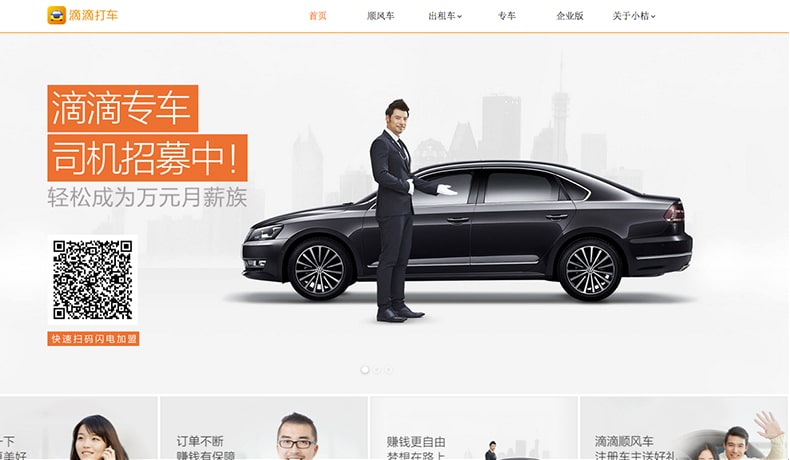 Earlier this year, China's two major taxi hailing apps, Kuaidi Dache and Didi Dache merged to create the largest mobile-based transportation service. When in China, you can still use Uber, too, but if you can read and understand Chinese, you can book a taxi within the WeChat (Weixin) app in a jiffy and voila! While each one would still maintain the name and branding, Didi's service is integrated with Tencent's WeChat and Kuaidi with Alibaba's AliPay for payment methods.
India: Ola Cabs
App Store | Google Play Store | Windows Phone Store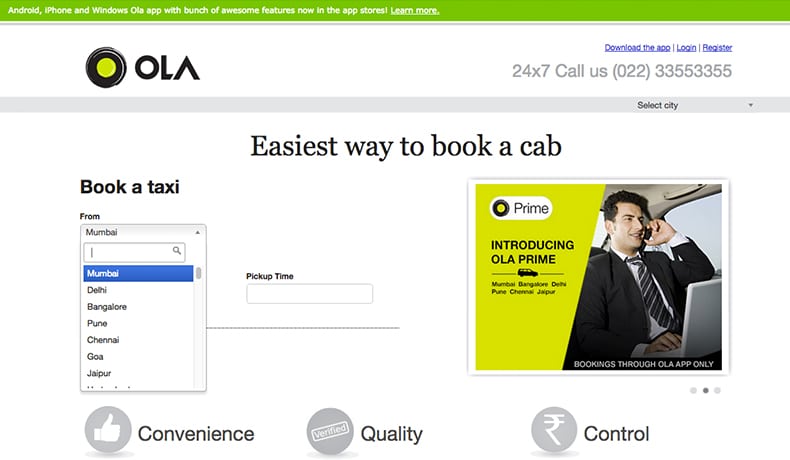 Ola Cabs is a taxi hailing app based out of Mumbai that allows users to book taxis via calls, app or website. The company offers economy to luxury cab services payable through cash or virtually using Ola money. It's currently operating in 65 cities and available across three mobile platforms.
Germany: Wundercar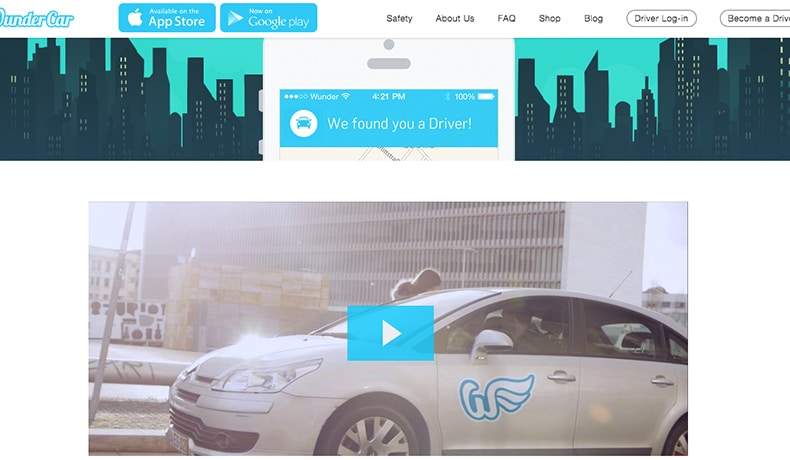 This Lyft-like ridesharing app comes with a twist –  while most of e-hailing and ridesharing apps follows are automatically paid in monetary value and run like online car marketplace, Wundercar is on-demand and "free" by default. Instead of paying the driver, riders give donations or don't pay at all – whatever the rider feels like giving – and 20% will be deducted for the company. The business model is open and transparent for riders – if let's say you're one of those who simply hitchhike with a Scrooge attitude, the few chances that you would be picked up if you have that credibility of always sharing rides for free. Drivers and passengers would need to rate each other.
France: BlaBlaCar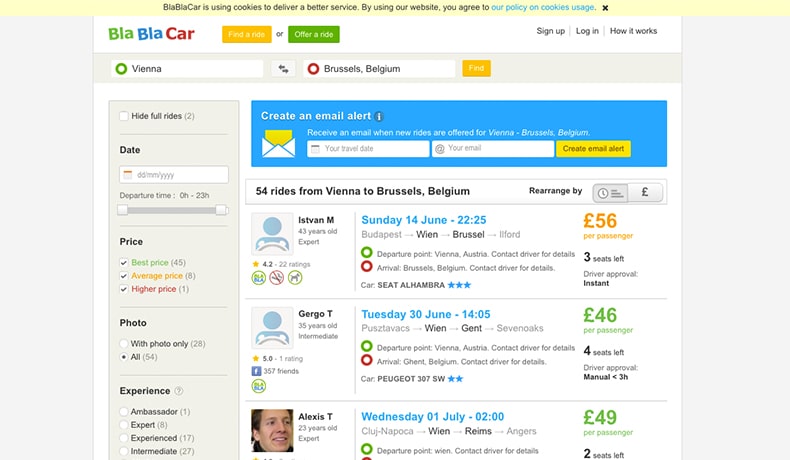 For long distance trips, BlaBlaCar is a lifesaver for Europeans allowing them to rideshare and cut the costs as they take passengers along with them. Like most of the ridesharing apps, this app also features member ratings and bids among the community.
* Bonus *
Belgium: CarAmigo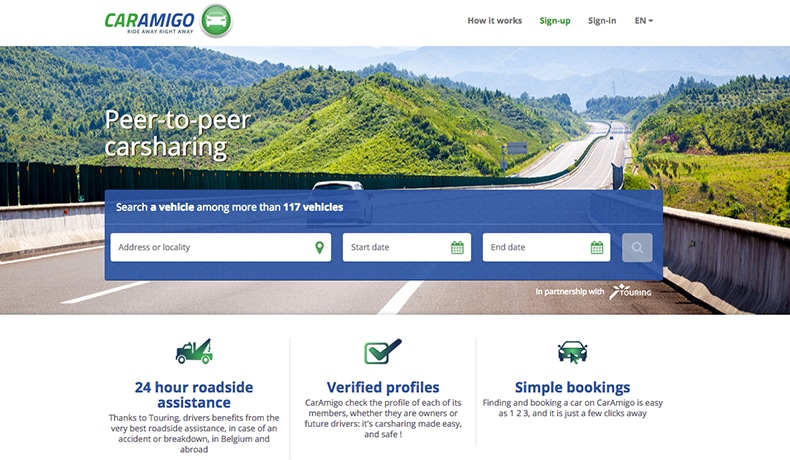 CarAmigo is Belgium's first peer-to-peer car sharing service that connects drivers and riders who need a ride while splitting the costs with 24×7 road assistance. You can book on the website and pay online in a secured link.
[Photo credit via Flickr/Creative Commons license]
What else did we miss? Let us know some of the ridesharing apps you have used.